It is not possible to obtain an electronic visa for Russia at the moment. Still, iVisa can assist you with the invitation letter as long as the destination is far-east Russia (the rule applies only to that region). In order for you to get a consular visa, an invitation letter for both tourism and business purposes is needed. With iVisa's help and by simply following a few simple steps, Turkish can get that letter in as little as 30 minutes by.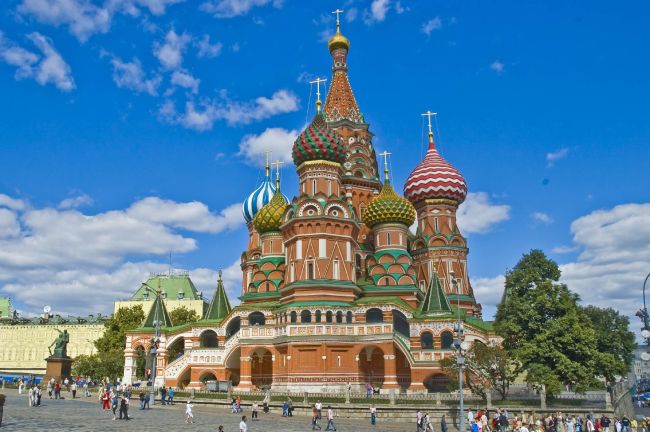 What do you need to provide?
iVisa will assist Turkish to easily posses an invitation letter and get through the whole application process. Just do your part by simply submitting the needed documents. iVisa can begin the process one you have all the needed below:
Valid passport – chances are that you already possess one. Just make sure that you take a look at its expiry date. Additionally, the passport needs to be valid for at least another six months from your date of arrival in Russia. If it is is not, your application will be denied.

Valid e-mail address – after processing, iVisa will send you the invitation letter via e-mail. It is extremely important to provide a valid e-mail address. Make sure that the spelling is correct. Otherwise, your visa may end up to someone else or nowhere at all.

Proof of accommodation – you can produce such evidence by uploading a hotel booking, Airbnb confirmation, or you can upload a letter from a host in Russia.

Arrival and departure date.

Number of entries you wish to make.

Proof of finance – this is not always required, but a bank statement should suffice.

Business card – this applies to people who want to travel to Russia on a business visa.

Mode of payment – you need to pay the service fee before submitting your application. For convenience, iVisa accepts PayPal in addition to credit/debit card payment.
How Turkish can apply?
After getting all the needed documents, you can start accomplishing the online form which only consists of three steps. In the event that you will need help, iVisa's customer service is ready to take your call anytime.
The first thing to do for Turkish needs is to provide some general information. After that, select the type of your invitation letter (single-entry or double-entry tourist, business) and the processing time. Those factors will help determine the cost of your visa so be wise in choosing.

The next step will ask Turkish to review the information provided and make the payment. Since it is impossible to do corrections after the application is processed, reviewing and revision are really more crucial than people thought about it.

The last step will ask you to upload additional documents. The number and type of the document will be a case to case basis. Hit the submit button once all steps have been completed, then just wait for the invitation letter.
Processing time and fees
As mentioned previously, the visa cost depends on the type of letter you want and processing time. Luckily for you, iVisa comes with three processing time:
Standard – your application will be processed within 24 hours when you select this option and it will cost you only USD 80.00.

Rush – the timeframe is reduced to 12 hours this time, and you will be charged USD 105.00 for your letter.

Super Rush – if you are in an urgent situation, you can select this option for USD 130.00. Your application processed within just 30 minutes.
The fees mentioned previously to a Single Entry tourist visa. For a double-entry visa, the processing time remains the same with a price increase for each processing time. The business invitation letter processing time changes to 24 hours, 6 hours and 30 minutes, respectively. As for the fee, you will be charged USD 90.00, USD 115.00, and USD 140.00 respectively.
Turkish will need to go to the Russian embassy for an interview once the invitation letter arrives. Remember to print the letter you receive from iVisa in color. It's a case to case basis but some additional documents might be needed so it is best if you call the embassy to get that information.