Russia is a splendid country full of history and culture. You must visit the Kremlin, a unique fortress and part of Russian identity that has been standing for the last nine centuries. This is where the Russian president lives but is also open to the public. There are museums inside with amazing artifacts from the ancient times of Russia.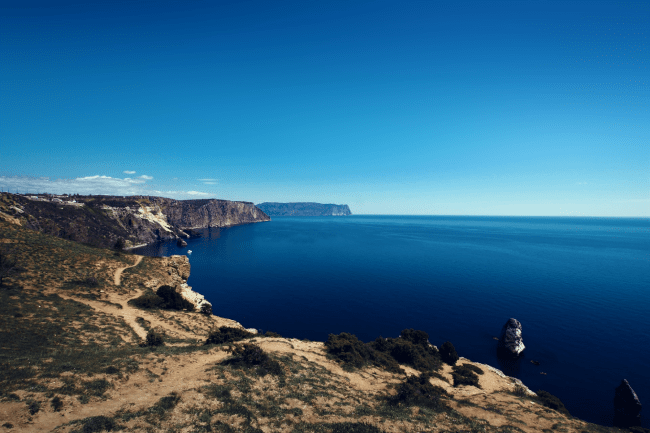 Nowadays, the entry requirements for Russia have opened up the country to millions. Travelers from 53 countries can apply for electronic visas if they want to visit the Kremlin or other special jewels of Russia's cultural heritage. Citizens of Slovenia are able to apply for the Russia Vladivostok eVisa and also get to visit the Far East region.
iVisa.com can help you with this process and you can apply through the iVisa.com platform. We have a fast, simple, and 100% trustworthy service that you can acquire today. Keep exploring the eVisa requirements on the next FAQs.
Frequently Asked Questions (FAQs)
What is a Russia eVisa?
First of all, an eVisa refers to electronic visas. This is a new worldwide process in which you can obtain a visa through a simple online form. Russia is now implementing this procedure, so they continue to open for international tourism. No more tedious interviews at the consulate or extensive paperwork. You just need an Internet connection and some minutes to complete your application.
There are three eVisas available for Russia, the Far East (Vladivostok) eVisa, Kaliningrad e-Visa, and St Petersburg eVisa. Depending on the regions you want to visit in Russia you need to pick the right eVisa for you.
Do you want some extra help with this? Then get in touch with an iVisa.com's support agent who will give you further clarification about this.
I'm a citizen of Slovenia, can I apply to the Russia eVisa?
Yes! As a citizen of Slovenia, you are part of the list of countries eligible to apply to any of the three eVisas, Far East (Vladivostok) eVisa, Kaliningrad eVisa, and St Petersburg eVisa.
Ready to start your journey? Then continue by applying for your Russia eVisa!
Can I get multiple entries with the Russia Vladivostok eVisa?
Unfortunately not. The e-Visas are made for short-term visits that include tourism, business, or humanitarian purposes, therefore, they have only a Single Entry. While in-country you can stay for up to 8 days Per Entry and the document is valid for 30 days after issued from its approval.
In case you need a multiple-entry visa, you could apply for an Invitation Letter that will be used in a traditional visa process. iVisa.com also offers this service in the application page.
Connect with the customer service team in case you want to know more about Invitation Letters.
What relevant information do I need?
Please make sure you have the following when you start the form:
Passport scan, with a clear view of your picture and personal information.
Return flight ticket, which proves you will be returning to your home country once your trip is over.
Accommodation, for the entry visa they require a hotel or Airbnb reservation.
Valid email address, to receive your e-Visa document.
Payment, determine how you will pay through the next two options, a Paypal account or a credit/debit card.
What processing times and prices do you offer?
The Saint Petersburg eVisa, Kaliningrad eVisa, and the Far East (Vladivostok) eVisa allows the next options:
Standard service, pay a

USD $33.49

fee and your document is ready in

9 days

.
Rush service, a faster option for

USD $59.99

. Your e-Visa will arrive at your email in

7 days

.
Super rush service,

USD $97.99

to get your Russia e-Visa in just

5 days

.
Go to the application page and your document will be done soon!
What is the eVisa procedure?
You only need to follow these 3 steps:
First, respond to the questions in the electronic form and select a processing time.
Second, double-check your answers and pick a payment method between a Paypal account or a credit/debit card.
Third attach the documents that are required, such as your passport scan.
And you are done! Wait the chosen time to have your eVisa in your email inbox. Then print it or have it ready on an electronic device for your arrival. Your final admission to the country depends on the border officers, so keep all the correct documentation close to hand.
How trustable is iVisa.com with eVisas?
iVisa.com is very knowledgeable about all types of eVisas to different countries and especially to the ones for Russia. Security standards are put in place for the systems and iVisa.com team. We want you to feel confident that iVisa.com is the best service in the market. Our customers talk about iVisa.com's quality in this page and we must say we have excellent reviews.
How can I get further information?
Go to the application page and find out more about each eVisa, Saint Petersburg eVisa, Kaliningrad eVisa, and the Far East (Vladivostok) eVisa. Besides, you can always contact the customer service agents for any inquiries.
The Russia Vladivostok eVisa is just a few minutes away!