As you may already know, Russia announced that citizens of 53 countries were now able to visit St. Petersburg on a simplified e-Visa last year. You can check if you need a visa to enter Russia by using our Visa Checker Tool.
Last month, Russia also declared that starting January 1, 2021, members of these 53 countries would also be able to get simplified electronic visas with a validity of 16 days per single-entry. This is different from the e-Visas that were previously introduced by Russia to enter St. Petersburg, Kaliningrad, and the Far East (Vladivostok) because the existing ones only allow citizens of Cyprus to stay in any of those specific regions for up to 8 days per entry.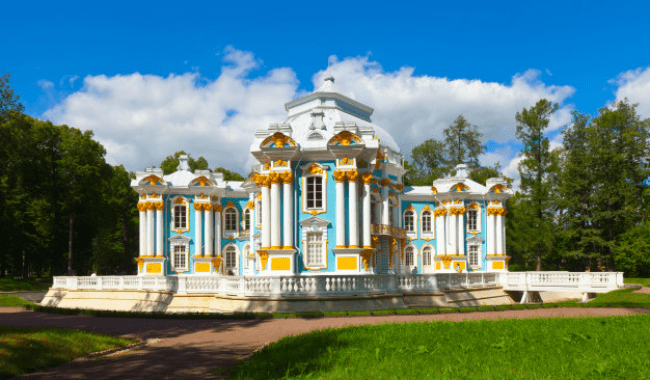 You will, however, be obliged to showcase a Vladivostok e-Visa if you're traveling to Russia's far east during 2020.
Luckily for you, iVisa.com can assist you in processing this Russia eVisa from the comfort of your own place and directly from your smartphone, desktop, or tablet. The process is simple, fast, and extremely reliable.
If you're a Cyprus citizen who needs to travel to Russia for business or pleasure, make sure to carefully read this up-to-date information on how to apply for your Vladivostok eVisa before you travel.
FREQUENTLY ASKED QUESTIONS
WHAT IS A RUSSIA VLADIVOSTOK ELECTRONIC VISA?
A Vladivostok eVisa is an official travel document that will let you enter and travel to this individual region of Russia for vacationist, business, or humanitarian purposes. Commonly, this type of Russia eVisa also allows you to stay in the country for 8 days Per Entry. Candidates will get their e-Visas as a landing authorization by email after filling out a simple application form with all the required information. You'll need to display this authorization to the immigration officers when you arrive at the airport so you are allowed to enter Russia.
ARE THERE OTHER TYPES OF RUSSIA e-VISAS?
Yes, there are three different types of Russia eVisas depending on the particular region you're traveling to.
There's the Far East (Vladivostok) eVisa, the Saint Petersburg eVisa, and the Kaliningrad eVisa.
Please be advised that without any of these electronic visas you will be denied to enter Russia.
Apply for your Vladivostok (Far East) eVisa here.
WHAT DOCUMENTS DO I NEED TO GIVE YOU TO PROCESS MY VLADIVOSTOK E-VISA?
You only need to provide the shortlist of documents below for you to quickly apply for your electronic visa through iVisa.com's reliable platform:
Passport Scan: we need you to send a scan with your valid passport so we can have all your details and contact information.
Return Flight Ticket: please remember that this electronic visa is valid for

30 days after issued

, which means that you can only stay in Russia for a specific period of time on each entry. Due to this, you'll need to show proof of a valid return ticket to the immigration officer.
Accommodation Proof: it can be a hotel or an AIRBNB reservation.
Valid Email Address: our expert team of reviewers will send you the electronic visa by email, which is why you need to provide a valid email address.
Method of Payment: you can pay via Paypal or with your valid credit or debit card.
WHAT ARE THE STANDARD PROCEDURE TIMES AND FEES TO GET MY RUSSIA VLADIVOSTOK eVISA?
We get why these are your top concerns. Fortunately, iVisa.com has created an easy-to-use and safe system for you to apply for your Russia Vladivostok eVisa while you're still planning for your trip. These are the standard processing times and fees for you to pick the one that is most fitting for your flying needs:
Vladivostok (Far East) eVisa (Valid for 30 days with a single-entry)
Standard Processing Time – you'll have your document in

9 days

, and the price will be

USD $25.99

(fees included).
Rush Processing Time – you'll receive your document in

7 days

, and the price will be

USD $45.99

(all service fees included).
Super Rush Processing Time – this is the fastest option we have. You will receive the eVisa in

5 days

, by paying

USD $75.99

.
Remember that you can get in touch with us anytime you want if you need further assistance when processing your request or if you have questions about how to apply for your electronic visa.
If you're good to go, you can apply for your Russia Vladivostok eVisa on this page.
HOW EXACTLY DO I PROCESS THIS RUSSIA ELECTRONIC VISA?
After you've sent out your documents to iVisa.com, you'll experience the most reliable way to get your Russia eVisa from the comfort of your own home or from any location in the globe! The best thing is, iVisa.com's platform is extremely secure. We can guarantee that filling out your application form won't take you longer than 10 minutes if you follow our step-by-step method:
First, Fill out your application form on this link. Next, choose the processing time that is most helpful for your travel needs.

Second please double-check the information you've sent by verifying that is correct. Now, you can complete the online payment via Paypal or with your valid credit or debit card.

Third, upload your passport scan or any other documents if it's required. To wrap up, please deliver the online form by clicking on the "submit" button.
Once you've properly submitted your application, iVisa.com's diligent review team will carefully take care of your request and send you the electronic visa as a landing authorization straight to your email. You must know that you'll have to show this authorization to the immigration officers at the moment you get to the airport.
HOW SAFE IS IVISA.com TO PROCESS MY ELECTRONIC VISA?
iVisa.com is extremely secure! Even though we are not related to the Government of Russia in any form, we are a seasoned travel company with an amazing team of professionals that will take care of your application in the best way we can. If you'd like to find out more information about our travel services, you can always read what our customers have to say about us here.
HOW CAN I TALK TO YOU IF I HAVE MORE QUESTIONS?
You can talk to any of our customer service agents anytime you want! Each and every one of our customer service reps are always eager to solve any of your needs 24/7. You can write to them by email at [email protected]
Traveling to Russia does not have to be difficult if you decide to process your electronic travel documents with iVisa.com! The Vladivostok Region is full of amazing wonders that you deserve to see, so we hope you can give our platform a shot to process your Russia eVisa in a quick and safe manner from any place in the world. Have a safe trip!