Russia recently announced that they would be releasing a simplified Russia eVisa for citizens of 53 countries to try to make tourism more accessible, France included. Therefore, from now on, people with French passports will have to apply for a Russia Vladivostok e-Visa for Citizens of France if they are only visiting Vladivostok.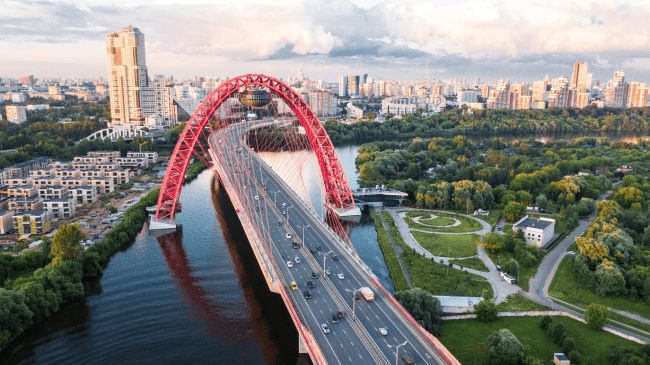 This is also a part of the Government's strategy to collect over 20 million in tourism revenue for the country before 2024. This type of visa is different from the other ones that were previously introduced because it will allow you to stay in the country for a longer period of time and it will also be multiple-entry.
If you're traveling from France to Russia, you don't need to wait till a general simplified visa is available in 2022, you can already apply for an eVisa from the comfort of your own home with the help of iVisa.com. The process is very simple, fast, and highly secure.
Learn more about the Russia Vladivostok e-Visa for Citizens of France by reading these FAQs.
Frequently Asked Questions
What is a Russian eVisa?
The Russia eVisa is a travel item that will permit you to enter and travel within Vladivostok, Saint Petersburg, and Leningrad Oblast for tourist and business reasons. It also allows you to stay within Russia for up to 8 days per entry. You will get this visa as a landing authorization through email after completing a simple application form with all the necessary information.
You'll have to show this authorization to the immigration border control when you arrive to Russia.
You can apply for a Saint Petersburg eVisa, a Far East (Vladivostok) eVisa, or a Kaliningrad eVisa depending on which part of Russia you choose to visit.
Please note that without a Russian eVisa, you won't be permitted to enter this country.
Get more information about the Russia Vladivostok e-Visa for Citizens of France by reading the following paragraphs.
What items are required to apply for any Russian eVisa online?
You only have to send the following items for you to process your digital eVisa through our highly stable platform:
Passport scan: we need you to give us a scan of your valid passport to have all your personal information and also your contact information.
Return flight ticket: This document must be valid for 30 days after being issued. Therefore, you can only stay in the country for a short period of time on each entry.
Accommodation proof: You can use an AIRBNB reservation.
Valid email address: Our agents will send the document to your email, this is why you need to give us a valid email address.
Payment method: For this, you can use a debit or credit card.
Let us help you get your Russia Vladivostok e-Visa for Citizens of France on time!
What are the standard procedure times and fees to get my eVisa?
We get why times and fees are important concerns. The great news is that we have designed a quick and secure system for you to apply for the Russian eVisas. These are our available procedure times for you to choose the one that is most helpful for your travel needs:
The prices are based on the Far East (Vladivostok) eVisa (Valid for 30 days with a single-entry):
Standard Procedure Time –

24 hours

-

USD $44.49

Rush Procedure Time –

6 hours

-

USD $90.49

Super Rush Procedure Time –

30 minutes

-

USD $128.49
How do I process the Russia Vladivostok e-Visa for Citizens of France?
After you've submitted your documents to us, you'll enjoy the best way to process your electronic online visa without leaving your house. Also, our platform is very secure. We can assure you that finishing your application won't take you more than just a couple of minutes if you follow this step-by-step method:
First, complete the application form questionnaire. Then, pick the processing time that is most suitable for your flying needs.
Second, please verify the information you've provided thoroughly to ensure it is correct. Then, you'll have to complete the online payment using a valid credit or debit card.
Third, just add your passport scan and any other items if it's required. The last thing you'll have to do is to send the online form once you hit the "submit" button.
After you've sent out the form, iVisa.com's agents will thoroughly verify your application to send the eVisa as a landing authorization straight to your email.
See more information about the Russia Vladivostok e-Visa for Citizens of France below.
How safe is it to use iVisa.com?
iVisa.com's platform is highly reliable! We are not related to the Russian government whatsoever, but we are an experienced travel agency with an excellent review team that will take care of your application perfectly well. If you want to learn more about our services, you can read what our clients say about us here.
Can I contact you if I have questions about the Russia Vladivostok e-Visa for Citizens of France?
Anytime! You may get in touch with any of our agents whenever you want if you wish to know more about the Russia Vladivostok e-Visa for Citizens of France. Our awesome customer service team is always glad to help you with your requests 24/7. You can also contact them via email at [email protected].
iVisa.com Recommends
Russia is a country that's famous for Moscow, Saint Petersburg, Orthodox churches, museums, ballet, and nature.
One of its most iconic places is The Hermitage Museum, in Saint Petersburg. This place is one of the largest art galleries in the world. The museum's collection occupies a complex made up of six buildings located on the banks of the Neva River, and the most important of them is the Winter Palace, the official residence of the former tsars.
Another famous place is Red Square. It is the most famous square in Moscow in the commercial district known as Kitay-górod. The most accurate translation of its name would be "Beautiful Square". The Red Square has been included, together with the Kremlin, in the list of World Heritage Sites by UNESCO since 1990.
A place that you cannot miss in Russia is The Kremlin, a group of civil and religious buildings located in the center of Moscow, facing the Moskva River in the south, Red Square in the east, and the Alexander Garden in the West.