If you are planning a trip to Russia, then you should identify exactly which region you want to visit. As you know, Russia is the largest country in the world, so it's usually not easy to get to know it in-depth in a few days. If you have a Monaco passport, and you want to know the Far East region, then you only have to apply for a Russia Vladivostok eVisa for the citizens of Monaco.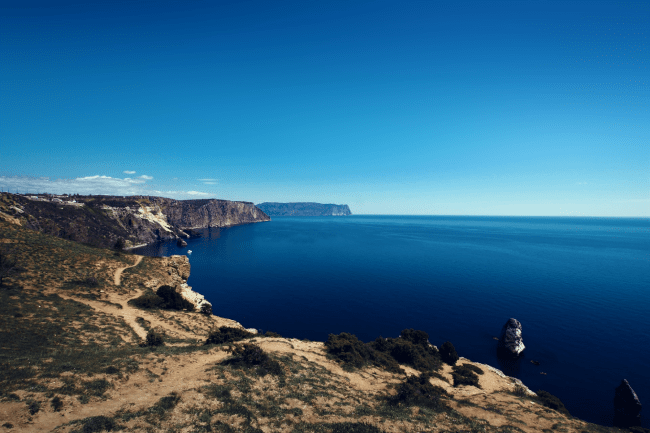 You don't need to take a trip to any Russian embassy to obtain this document, ​​nor do you have to answer long forms on the official government website. You can simply use iVisa.com's online form and save a lot of time.
iVisa.com's service is quite convenient because it has an easy-to-use system, so you'll probably need only 20 minutes to complete the online form. To learn more about this online process, we recommend you read the information below.
Frequently Asked Questions about the Russia Vladivostok eVisa for the citizens of Monaco
Do I have to apply for a Russian visa if I'm a citizen of Monaco?
Many countries require a Paper Visa to enter Rusia, and as you can guess, Monaco is one of them. Nevertheless, you can avoid this tedious process if you just want to enter certain sites in this Euro-Asian country. For example, if you want to visit Kaliningrad, Saint Petersburg, or Vladivostok, you'll just have to apply for each of their eVisas, and all of them are available on iVisa.com's website.
These Russian areas don't ask you to get a paper visa, they only ask you to have an electronic visa. Therefore, if you're planning to visit Vladivostok, you'll just require a Vladivostok eVisa.
The general recommendation is to check what documents you need when traveling to Russia, and that's the first thing to do before planning the rest of the journey. If you have doubts about this part, you can simply use our Visa Checker Tool, which is available once you enter the website. To use it, just go to the drop-down menu, choose "Monaco" as your country of origin and then select "Russia" as the destination. You'll be able to see what Russian documents you need immediately.
What is a Vladivostok eVisa?
As you can guess by its name, this eVisa is a travel authorization that provides you legal access to Vladivostok or the Far East Area in Russia. Don't forget that this authorization isn't efficient in other regions like Moscow or Kaliningrad.
What differentiates this document from the other visas is that you can get it online and not with a presential process. Remember that if you want the Russian Paper Visa, you'll have to go through a face-to-face process.
How long is the Vladivostok eVisa valid for?
You should know that once you receive your eVisa in your email inbox, it'll be available for 30 days after issued, but as soon as you step on Russia, the document will be valid for 8 days Per Entry.
What requirements should I get to apply?
iVisa.com's online process is effortless and quite easy to complete, so it's not a surprise to see that the list of requirements is short. By offering these documents, you'll be able to begin your online process whenever you feel ready:
A valid passport to provide your personal information. Remember to scan the information page.
A professional picture or passport-sized photograph. If you have difficulties in this part, you can use iVisa.com Photos.
Email Address to receive your documents and other important details.
Valid payment options, like a debit/credit card or a Paypal profile to pay for the entire service.
How much do I have to pay?
Russian eVisas prices vary depending on the region you are going to visit and also how fast you want your document. Also, another factor that can influence is your nationality. In the case of citizens of Monaco, if they want to visit the Far East Region, they can choose one of these options:
Standard Procedure Alternative – With this option, you'll just have to wait

9 days

and pay

USD $24.49

.
Rush Procedure Alternative – The price will be

USD $43.49

this time, and you'll just have to wait

7 days

.
Super Rush Procedure Alternative – This is the most expensive because it costs

USD $69.99

, but that's because you'll get your eVisa in only

5 days

.
How can I apply?
You'll be able to complete the online form in no more than 20 minutes thanks to the top-notch service iVisa.com offers, especially with its user-friendly and reliable system. But, in case you find any issues while completing the form, then feel free to reach out to iVisa.com's customer service center.
Your first step is to provide your basic information like name and passport id in the initial questionnaire. Then, choose the best procedure alternative for your travel arrangements.
Your next step is to check the information and pay for the service.
Your final step is to attach the documents required and send the online form.
Once you're ready with that, you'll just have to wait for your Vladivostok eVisa according to the procedure alternative you selected.
Is there any special condition that I should remember when applying?
One thing that you shouldn't forget is that your passport must have a valid date. In other words, it shouldn't be expired, and it should stay valid for at least 6 months from the application date. If your passport isn't valid for that amount of time, then you'll have to renew it to apply for the eVisa successfully.
Is it safe to use iVisa.com?
Yes, iVisa.com's service is totally reliable and an excellent option if you don't want to risk your personal information. In iVisa.com, we have an amazing team and a modern software that won't leak any of the information you provide. If you don't feel so sure about it, then you can read these reviews with thousands of comments from our clients' experiences.
Where can I get more information?
Since this is a special document to enter Russia, it's completely normal to still have some doubts about it. In that case, you can simply chat with iVisa.com's customer service agents or check iVisa.com's blog to find other useful travel tips.