It's always exciting to visit new destinations, especially if they are large countries full of natural and architectural beauties. Such is the case of Russia, a nation that always impresses any curious traveler. That said, you should know that if you have an Italian passport, you must apply for the Russia Vladivostok eVisa for the citizens of Italy to avoid inconveniences at the airport. However, this is only necessary if you want to visit the Far East Region of Russia.
To make everything easier for you, this document can be obtained with an online process that doesn't require more than 20 minutes to complete. You can find this online process on iVisa.com's site and get ready for your trip faster than ever.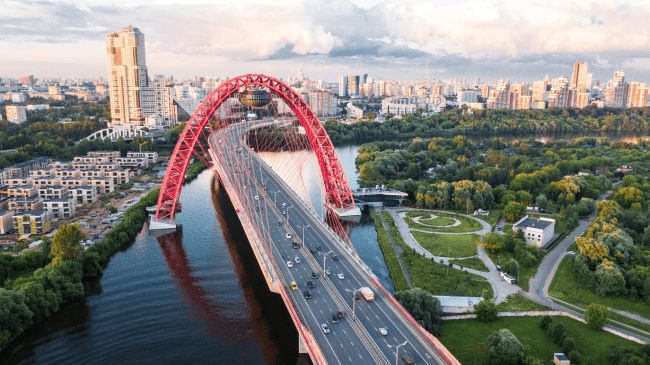 Remember that you can use the Vladivostok eVisa or Far East eVisa only in this Russian region, which is also known as the Far Eastern Federal District. In this place, you can explore the following federal districts: Amur Oblast, Republic of Buryatia, Kamchatka, Magadán, Primorye, Sajá, Sajalín, Jabárovsk, Buriatia, Zabaikalie and Chukotka.
If you want to apply online for the Vladivostok eVisa as soon as possible, then keep reading the FAQs below.
Frequently Asked Questions
I'm from Italy, do I need a visa to travel to Russia?
As an Italian, you need a valid travel authorization to visit Russia, so you might need a visa to visit the entire country, or an eVisa if you want to visit some important sites of Russia like the the Far East Region and Kaliningrad. What you should know is that you can get these documents with iVisa.com. All you have to do is to complete an online process on iVisa.com's website and nothing more.
What is a Russia Vladivostok eVisa and why do I have to apply for it?
The Vladivostok e-Visa is the online document you need to visit the Russian East Region if you accept to stay there for 8 days Per Entry. This eVisa is useful for 30 days after issued, but you can only use it inside the region for 8 days. You need this document because it provides you legal access to certain border points in the Russian Federation, including most of the airports and seaports in Vladivostok, Korsakov, and Zarubino. You can also enter through other land ports like Pogranichny, and Poltavka.
What documents do I need to apply?
With iVisa.com, you don't need to collect a lot of documents to apply online, all you have to do is to find the following requirements:
A scanned-copy of your passport's information page: just like any other international procedure, you need to provide your basic information, and that's possible by simply offering your passport information page.
A passport-sized photo: this is another important document in the online process, but you can use iVisa.com's passport photo service to have it fast and easy.
Valid Email Address: all the information about this process, including the eVisa, will be delivered via email, so you must provide a valid email address.
Payment Options: as you can guess, this process isn't free, so you should have a Paypal or a debit/credit card ready to pay for the fees.
What are the processing times and fees for the Far East eVisa?
First of all, you should know that the total price for the Russian eVisa you want can change according to the type of document you prefer and also the processing time you select while applying online. In case you decide to travel only to the Far East Region, then you'll just need the Vladivostok e-Visa, so you can select one of the following process options with iVisa.com. Each of them will have a different price, so be aware of that when applying:
Standard Processing Alternative – When you choose this option, you only wait

9 days

and pay

USD 43.99

.
Rush Processing Alternative – By paying

USD 67.99

this time, you'll get your eVisa in

7 days

.
Super Rush Processing Alternative – This is the most expensive option with a price of

USD 73.99

, but that's because it is also the fastest procedure with a

5 days

period.
How can I apply for my eVisa?
You can fill in the application form if you have all the documents required. This process is quite simple because it only has 3 steps. Keep in mind that you can contact iVisa.com's customer support if you need help because iVisa.com is always ready to accept your call anytime.
The steps are:
Firstly, complete the initial questionnaire with your basic information. Also, choose the type of eVisa and the processing alternative you prefer. Don't forget that these aspects will define the total price you'll pay.
Secondly, review your information, especially the spelling, and proceed with the payment. Please note that you should avoid any mistakes, that's why revision is so important.
Thirdly, upload the documents required, including the photo, and once you're ready with it, click on the "submit" button and wait for your Russian eVisa.
That's all you have to do for your document! The rest is part of iVisa.com's work.
Is it safe to apply with iVisa.com?
Yes, for sure! You can feel safe using iVisa.com's service because we have an amazing work team that's been delivering eVisas and other travel documents for over six years. In other words, you'll get a reliable authorization to enter the Far East Region of Russia without any issues.
If you still feel unsure about our service, then check out these testimonials with 20,000 reviews (and counting) on Trustpilot.
Where can I read more information?
Since this is an online procedure that's been changing a little bit throughout the years, then it's common to have doubts about it. Therefore, we remind you that you can chat with our customer service representatives, or you can find out more information here.
If you feel ready to apply, then complete the Russia Vladivostok eVisa for the citizens of Italy here and forget about paperwork and tedious processes to enter Russia.