Located on the peninsula bathed by the Sea of Japan is the Russian port city of Vladivostok.You may be considering a trip, so if you want to travel to Vladivostok as a citizen of India, you need to apply for the Russia Vladivostok Visa For Indian Citizens.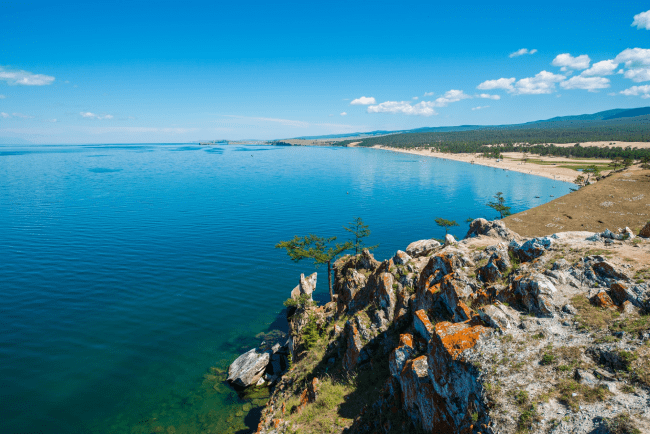 Here you will find the most up-to-date and complete information you need in order to help get through the process of getting your Russia Vladivostok Visa For Indian Citizens.
So, if you are a citizen of India who wants to visit Vladivostok and don't want to spend too much time filling out forms, leave it to us. Here at iVisa.com we service and advise you through the process of applying for the Russia Vladivostok Visa For Indian Citizens.
Now you will get the complete information about how to continue. Please follow the instructions. iVisa.com is strongly committed to provide you with the best service and support that you need during this process.
Frequently Asked Questions
So how does the process work to get the Russia Vladivostok Visa For Indian Citizens?
First, fill out all your details in the iVisa.com application form ,then choose a processing time that is suitable for your travel needs.
Second. Make sure all the details you entered are correct, after verifying this you can pay the fees online using a debit or credit card.
Third. The last step is to scan and upload your passport and other documents. After that, click on the "submit" button.
Due to time limitations or other reasons, do you need to hurry your visa process?
You can choose the option to apply in advance. This option will help you to get a travel document on time without any errors. We just need your travel dates and we will make sure to get your document ready by the time you need it.
Get started on your Russia Vladivostok Visa for Indian Citizens application now.
Which documents are required to apply?
To apply for the Russia Vladivostok Visa you will need the following documents:
A passport that has at least 6 months of validation.
Your email address for you to obtain your Visa.
Your professional photo, iVisa.com professional service can help you to get one.
Valid payment options like Debit/Credit card to pay fees.
What are the processing times and prices?
Standard Processing:

24 hours

-

USD $62.99

.
Rush Processing:

6 hours

-

USD $119.99

.
Super Rush Processing:

30 minutes

-

USD $154.99

.
Is it secure to use iVisa.com to arrange my Russia Vladivostok Visa?
Yes, it is secure to use iVisa.com as your service provider. You can trust your data is safe with us and feel assured there are no risks. You can check our reviews and get to know the quality of work we do for our customers.
I have more questions, where can I find more information?
You can always contact our customer service team for any further questions or doubts. We are available 24/7 to answer any additional questions, guidance or any queries.
We appreciate the value of choosing iVisa.com and that is why we want to make you feel like you are in good hands.
iVisa.com Recommends
Vladivostok is the gateway to Asia in Russia. Surrounded by natural wealth such as the sea, green areas throughout the city and natural parks, this city is home to approximately 630,000 people.
Vladivostok is also an important place for Russian animal activists, the city celebrates different festivities that try to raise voices for the respect of animals. Tiger Day is one of the most famous ecological celebrations during which citizens dress as "tigers" and organize exhibitions through the central streets.
Due to the natural potential of Vladivostok, you can enjoy nature hikes with wonderful views of the city and the harbor. The natural parks have an important place in the city where you can socialize and meet new people, have picnics and immerse yourself in the culture of Vladivostok. One of the most beautiful architectural jewels of Vladivostok is the Primorye Aquarium, a magnificent space that exhibits about 500 marine species, where you can appreciate the beauty of the animals that inhabit the depths of the ocean, this time directly in front of you.
The port city of Vladivostok is full of opportunities to explore and gives you the opportunity to live a unique experience in a special place where Asian and Russian cultures coexist on a daily basis.