The Russian authorities have released a bunch of visa authorisations to enable international visitors to enjoy a smooth landing in the country. Get ahead of the game by applying for your Russia Vladivostok Visa for Mexico citizens now.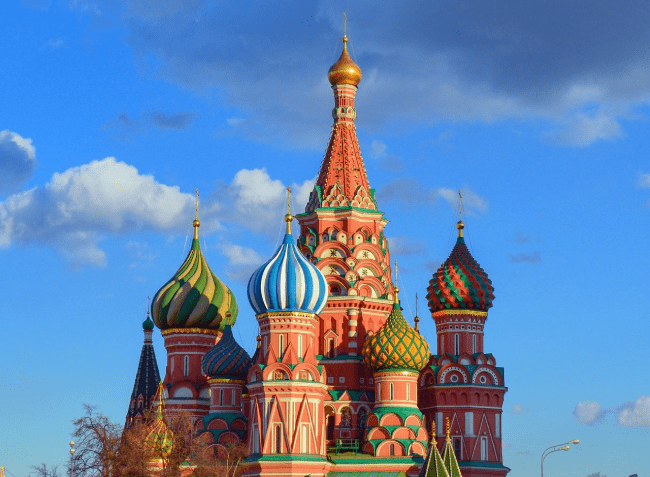 What does the Russia Vladivostok Visa for Mexico citizens application involve?
Get started by filling out the sections of the application that apply to you at iVisa.com.
Review your answers to make sure everything has been spelt correctly.
Next use your bank card or Paypal account to pay the fee associated with the processing option that you've selected.
Send us your application for an expert review once you scan and upload your passport.
If we have to speak to you about the process, we will reach you by email or phone.
The last step is easy- drink tea or coffee while you wait for your Russia Vladivostok Visa for Mexico citizens to arrive via email.
Why apply for the Russia Vladivostok Visa for Mexico citizens in advance?
The benefits of using our service aren't confined to an expert review and user-friendly website. Now you can apply the moment that your travel dates are confirmed. Even if you don't set off for months, you can complete the application form now and we will take care of it for you.
Frequently Asked Questions
What's the low cost way to get my Russia Vladivostok Visa for Mexico citizens processed?
Unlike standard travel document processing agencies, we offer a range of processing options so you can select the price range that suits best:
Standard Processing - This is the low-cost, budget choice for travellers hoping to get away on a shoestring.

USD $29.49

-

9 days

.
Rush Processing - is faster than Standard, but not quite as fast as Super Rush.

USD $51.99

-

7 days

.
Super Rush Processing - is the fastest way to get your document before you travel.

USD $83.99

-

5 days

.
What do I need for the Russia Vladivostok Visa for Mexico citizens application?
We have simplified the document list so you don't need to waste time looking for additional paperwork. You'll need:
A valid passport.
A working email address so we can deliver the document.
PayPal or a credit or debit card to pay the processing charge.
How long will the Russia Vladivostok Visa for Mexico citizens be valid for?
Like all of the Russian visas we offer on our platform, the Russia Vladivostok Visa for Mexico citizens will be valid for 30 days after issued. If you plan to stay longer, discuss your options with one of the team.
Where can I read more about the Russia Vladivostok Visa for Mexico citizens?
If you want to discuss details of your trip or application with us, we keep a team member online at all hours of the day to ensure that you're never left feeling confused or anxious. Reach us by email or through the chat page at iVisa.com
Can I trust the team at iVisa.com?
Getting you Russia Vladivostok Visa for Mexico citizens is so easy and simple through our service that we are sure you might wonder what the catch is. The fact is, we enjoy being able to help you enjoy a smooth arrival on your dream vacation. Our customers have left us some great feedback if you'd like to check it out.
iVisa.com Recommends
Vladivostok is a fantastic city to visit in Russia as it provides tourists with a glimpse into the culture and traditions of its eastern border. If you're a fan of sushi, you'll be delighted to hear that the city's location next to the Sea of Japan means that you'll never be far from a fresh and healthy Japanese meal. Take advantage of the excellent transport links in the area, and take a funicular from Eagle Hill to the Golden Horn. From there, walk across the bridge and enjoy the spectacular views of the peninsula. There's even an underground system too- and with just seven stations, it isn't too much of a challenge for you to explore all of them. Leave time to check out Tokarevskaya Koshka lighthouse, which has been shining brightly for over 150 years, helping captains steer their ships through the Eastern Bosporus Strait. If you look closely, you should be able to glimpse sealife like seals from this spot.