Vladivostok city located in Russia can be a point of connection between Asia and Europe, in this port city where Russian culture is mixed with the rest of Asia. Vladivostok is a place full of possibilities and options to explore and learn more about this city that is the bridge between Russia and Asia.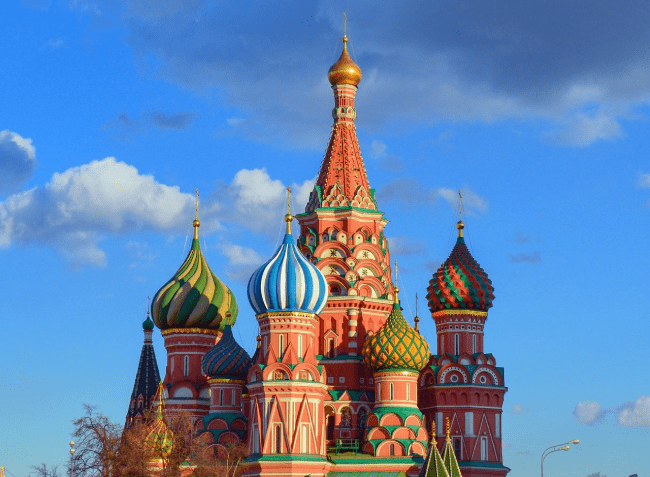 So if you want to travel to Vladivostok as a citizen of North Korea, you need to apply for the Russia Vladivostok Visa for North Korean Citizens. That's why at iVisa.com we can help you complete, process, and receive your Russia Vladivostok Visa for North Korean Citizens.
Here you will find the most up-to-date and complete information you need in order to help get through the process of getting your Russia Vladivostok Visa for North Korean Citizens.
Now you will get the complete information about how to continue. Please follow the instructions. iVisa.com is strongly committed to provide you with the best service and support that you need during this process.
Frequently Asked Questions
So how does the process work to get the Russia Vladivostok Visa for North Korean Citizens?
First. Fill out all your details in the iVisa.com application form ,then choose a processing time that is suitable for your travel needs.
Second. Make sure all the details you entered are correct, after verifying this you can pay the fees online using a debit or credit card.
Third. The last step is to scan and upload your passport and other documents. After that, Click on the "submit" button.
Due to time limitations or other reasons, do you need to hurry your visa process?
You can also choose the option to apply in advance. This option will help you to get a travel document ontime without any errors. We just need your travel dates and we will make sure to get your document ready by the time you need it.
Get started on your application now.
Which documents are required to apply?
To apply for the Russia Vladivostok Visa you will need the following documents:
A passport that has at least 6 months of validation.
Your email address for you to obtain your Visa.
Your professional photo iVisa.com professional service can help you to get one.
Valid payment options like Debit/Credit card to pay fees.
Is it secure to use iVisa.com to arrange my Russia Vladivostok Visa?
Yes, it is secure to use iVisa.com as your service provider. You can trust your data is safe with us and feel assured. You can check our reviews and get to know the quality of work we do for our customers.
I have more questions, where can I find more information?
You can always contact our customer service team for any further questions or doubts. We are available 24/7 to answer any additional questions, guidance or any queries. We appreciate the value of choosing iVisa.com and that is why we want to make you feel like you are in good hands.
iVisa.com Recommends
Vladivostok is one of the most interesting cities in Russia. The city of Vladivostok also represents the connection between Russia and Asia.
As is to be expected in a city that works as a cultural bridge, Vladivostok is home to thousands of people with different cultures and traditions. Besides being an important cultural point, Vladivostok also has a very attractive natural beauty, as more than 50 islands surround this beautiful city. You can take boat trips around the picturesque coasts and enjoy the views of the sea and nature, plus the entertainment offered by the islands.
Leisure activities are very important in the culture of this Russian city, for this reason, the city offers many options to entertain you and spend your time. The city has many parks and green spaces that are open to the public all year round. The city parks often host festivals, music concerts, contests, sports tournaments and many other activities where you can enjoy deeper with the locals and international tourists.
Vladivostok is also a city that raises its voice in the fight for animal respect. Annual and official celebrations such as the Day of the Tiger are movements that support and call upon people to respect animals. Without a doubt a city with a very wide and interesting culture, where you can immerse yourself and enjoy Vladivostok, the city where the Russian and Asian cultures come together.