Russia is a country that offers many opportunities for all types of travelers. From giant palaces to glaciers, Russia exhibits a very unique diversity in its landscapes and culture. Vladivostok is one of the Russian cities that best shows the influences of Russian culture with Asian culture, as Vladivostok is one of the geographical bridges between Asia and Russia.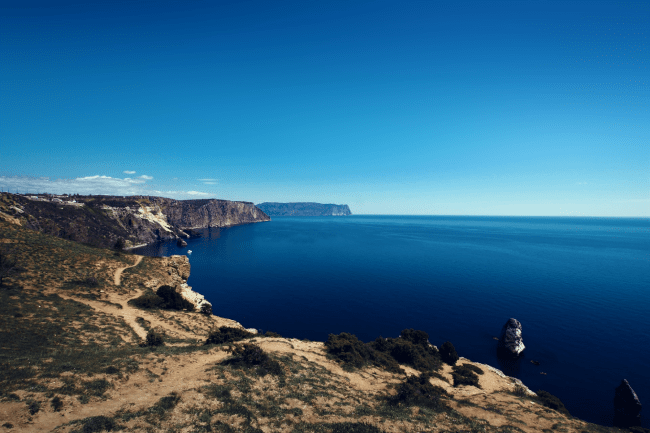 Russia is a country with a rich history, the results, the art, and the effects of all the events that happened in Russia can be perceived while walking through the streets or squares of Vladivostok, decorated with imperial palaces, baroque art, and many more expressions that you can explore.
if you want to travel to Russia as a citizen of Oman, you need to apply for the Russia Vladivostok Visa for Omani Citizens.
Here at iVisa.com we service and advise you through the process of applying for the Russia Vladivostok Visa for Omani Citizens.
Now you will get complete information about how to continue. Please follow the instructions. iVisa.com is strongly committed to giving you the best service and support that you need during this process.
Frequently asked questions
So how does the process work to get the Russia Vladivostok Visa for Omani Citizens?
First, fill out all your details in the iVisa.com application form, then choose a processing time that is suitable for your travel needs.
Second. Make sure all the details you entered are correct, after verifying you can pay the fees online using a debit or credit card.
Third. The last step is to scan and upload your passport and other documents. After that, click on the "submit" button.
Due to time limitations or other reasons, do you need your visa issued faster?
You can also choose the option to apply in advance. This option will help you to get a travel document on time without any errors. We just need your travel dates, and we will make sure to get your document ready by the time you need it.
Get started on your application now.
Which types of documents do I need to apply for the Russia Vladivostok Visa for Omani Citizens?
To apply for the Russia visa you will need the following documents:
A passport that has at least 6 months of validation left.
Your email address for you to receive your Visa.
Your professional photo, iVisa.com professional service can help you to get one.
Valid payment options like Debit or Credit card to pay fees.
What are the processing times and prices?
Standard processing time:

24 hours

-

USD $56.49

.
Rush processing time:

6 hours

-

USD $103.49

.
Super rush processing time:

30 minutes

-

USD $158.49

.
Is it safe to use iVisa.com to get my Russia Vladivostok Visa?
Yes, it is safe to use iVisa.com as your service provider. You can entrust your data to us and be sure it is safe. The reviews show you the quality of work we do for our customers.
I have more questions, where can I find more information?
You can always contact our customer service team for any further questions or doubts. We are available 24/7 to answer any additional questions, guidance or any queries you may have.
We appreciate you choosing iVisa.com and that is why we strive to make you feel in good hands.
iVisa.com Recommends
The port city of Vladivostok is located near the borders of South Korea and China. With 598 thousand inhabitants, this city is important as it is the bridge between Russia and Asia. This can be seen in the trade relations that take place in the city, as well as the mixed cultural influences that can be found.
One of the best ways to admire and get to know the city of Vladivostok is to take a boat ride on Golden Horn Bay, where you can discover the scenery while experiencing the culture and cuisine that Vladivostok has to offer.
Going to the beach is also a good plan that you can enjoy in this city. The citizens of Vladivostok frequently go to the beach to celebrate and enjoy. Beaches like Kungasny Beach and Luzarnaya Bay are the most welcoming and also the ones that have more options to have fun or relax.
If you like wild experiences, Vladivostok also has a place for you. Primorye Safari Park is the perfect place to live a wild adventure where you can meet Siberian Tigers and other wild and exotic species. Vladivostok is a multifaceted city with many options to explore. Get to know this side of the world where Asian culture and Russian tradition meet.