A Russian Private Visa invitation letter is a relatively difficult document to achieve. The Private visa is meant for people who have friends or relatives in Russia, but getting the invitation letter means that your friend/relative (Russian citizen or a foreigner with a permanent residence permit) has to go to the local department of Migration police, fill in a form, and then that form is signed and stamped by an authorized person.
What you should know is that getting a Russia Private visa invitation letter can last up to 3 months and the bureaucracy is tedious. That is why we recommend that you travel to Russia on a Tourist or Business visa. Getting the invitation letter online for any one of those is more convenient, and you can get it just in a few minutes.
iVisa can facilitate the application process, and that's why we will explain what to do to get this Invitation Letter in this article.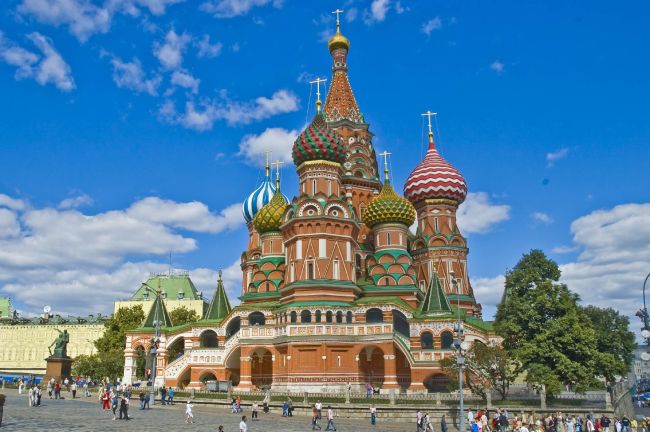 Frequently Asked Questions (FAQs)
What is a Russian Invitation Letter?
The Russian Invitation Letter is an important requirement for you to get the Russian Tourist or Business Visa. This letter is in A4 format and confirms that you are invited to Russia by an accredited Russian travel company or a hotel.
Can I easily get an Invitation Letter to get a Private Visa
You can get the Invitation Letter, but not as easy as you think. Just like we mentioned before, it's something quite hard to achieve, so it is better to apply for an Invitation letter to a Tourist or Business e-Visa.
What are the requirements?
If you choose to take the easier way, iVisa will help you complete the application process as fast as possible. But before you fill in the form, make sure that you have the following:
Passport – if you want to apply for a Russian invitation letter, you need to hold a passport that is valid for at least another 6 months from the date of arrival in Russia. Do not forget to check the expiry date before you apply.
Accommodation information – you need to have proof that you have a place to stay while in Russia. You do not have to book a hotel before you apply, but you need to be able to provide the accommodation information.
Established travel dates – if you do not know the exact travel dates, you need to be able to provide the closest approximation possible. You do not have to book a flight before you apply.
E-mail address – iVisa will send you the Russian invitation letter via e-mail in PDF format. You need to print it out in color before you take it to the consulate.
Means of payment – iVisa accepts multiple methods of payment so that you can use the one that is most convenient for you. Credit and debit cards are allowed, but you can use PayPal as well.
After you put together all of the above, you can proceed and fill in the application form. If you need assistance along the way, iVisa provides excellent customer support. The service is reachable 24/7 and is free of charge.
What is the cost to get this Invitation Letter and how long does it take to get it?
When we talk about pricing, you should know that iVisa gives you three choices. We will show you what these are according to the the Invitation Letter for a Tourist e-Visa and for USA Citizens. To check how the price could change, we recommend you to visit this page.
Standard processing – your application is processed within 24 hours and you are charged USD 35.49.

Rush processing – your invitation letter is ready within 6 hours, and you must pay USD 67.99.

Super Rush processing – you receive your Russian invitation letter in just 6 hours, but you need to pay USD 94.99.
How is the application form to apply for a Russian Invitation Letter?
To apply for a Russian Invitation Letter is quite simple. The application form has three steps:
The first one asks for your personal information, passport info, and some details about your trip. You must also select the visa type and the processing time for your application.

The second step of the form requires you to make the payment and revise your form.

An finally the third asks for documents that support your application. When you are done, hit the submit button and iVisa takes it from there.
How long is this Invitation Letter valid for?
It would depend on the nationality, but most of the time, you're able to have it for 30 days in Total. Consider that when issuing your Russian Visa.
What other options do I have to enter Russia?
With iVisa, you still have some good options if you want to enter Russia, and with no need of Invitation Letter:
Kaliningrad e-Visa
Far East Visa (Vladivostok)
Saint Petersburg e-Visa
However, keep in mind that these visas are not always available. You can check that visiting the Russian e-Visas page.
Is it completely safe to apply with iVisa?
You can feel sure with our services. We've been working with a professional and skillful team for a long time, and many clients guarantee the excellence of our company. On the contrary to what many people believe about online information being leaked and putting them in danger, we always prove that your information is totally secure with us.
Where can I read more about Russia and how to enter there?
Do you want to know more about how to enter this country? We have two options to help. You can read more about Russia and its Visas, or even other FAQs and more about its particular tourism here. Our second option, is to simply contact our customer center in this page.
At the end of the day, the choice is entirely yours. However, keep in mind that getting a Russia private visa invitation letter takes longer and implies more effort on behalf of your friend or relative. You can spare them that by applying for a Russia invitation letter with iVisa and getting a Tourist visa.