As an Indian citizen, whenever you want to travel to Russia, you need a visa to cross the border. To obtain it, you need to pay a visit to the nearest Russian. iVisa can help you to get the Russian visa invitation letter that is required for a visa application.
If you want to know more about this online process, keep reading this article.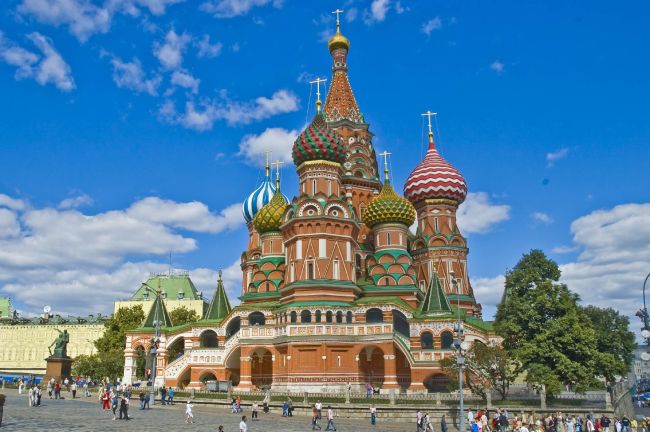 Frequently Asked Questions (FAQs)
I have an Indian passport, do I need a visa to visit Russia?
Yes, visitors with an Indian passport are required to apply for a visa. You can obtain your Russian Invitation Letter here and check requirements here.
How many types of Russian Invitation Letters are there?
There are two types:
What is a Russian Tourist Invitation Letter?
It's a document that indicates that you are invited to Russia by a Russian travel company or a hotel that is accredited by the Ministry for Foreign Affairs of the Russian Federation.
This document consists of two parts: A Voucher and a Confirmation of the Admission of a Foreign Tourist. If you want to apply for a Russian Tourist Visa, you will need to present an Invitation Letter with your visa application.
What do I need to apply for a Russian Tourist Invitation Letter?
You require the following to submit the online application:
Valid passport (at least 6 months after arrival in Russia).

Credit/debit card or Paypal account.

Valid email address.

Arrival and departure date.

Accommodation information.

Specify which cities you will visit during your stay in Russia.

Number of entries required for your trip.

Proof of financial status (if required).
What are the processing times and prices?
One of the common concerns about eVisas is the price. With iVisa, applicants have three available options when it comes to processing time and this will determine the price. The three options are:
Standard processing – your letter application is processed within 24 hours, and the price is USD 30.00 (service fees included).

Rush processing – you will receive your letter in 12 hours, and the total price of it is USD 55.00 (service fees included).

Super rush processing – this is the fastest option. You will get your Russian invitation letter in only 30 minutes, and you will be charged USD 80.00 (service fees included).
Click here to start your application.
How does the Russian Invitation Letter work?
The Russian Invitation Letter is a requirement for you to obtain a Russian Tourist or Business Visa. The document is in A4 format and indicates that you are invited to Russia by an accredited Russian travel company or a hotel. iVisa provides Russian tourist and business invitation letters depending on the purpose of your trip and whether you are applying for a Russian Tourist or Business (Commercial) Visa.
Applying for the Russian Invitation Letter is easy and fast with iVisa. The process is 100 % online. You can print the invitation letter and use it as one of the documents required for your Russian visa.
How long does it take to apply for a Russian Invitation Letter?
You'll need less than 10 minutes to complete the online form.
How can I apply for a Russian Invitation Letter?
It has only three steps:
The first step will ask you to fill in your general information. You also need to choose the processing time from the options mentioned above.

The second step will ask you to revise step one and make the payment.

The last step consists of a questionnaire and a photo upload. It is at this point when you need to upload your passport scan. Other documents may be required as well, but it depends on personal circumstances.
Click here to start. After you are done, you submit your form and wait for your letter to arrive. In case you need assistance to fill your application, iVisa has a fantastic support service that you can call 24/7.
What happens after I have applied?
Once the application is done, you will receive the letter by email. No need to deal with the embassy. We do it for you so you don't lose valuable time.
What do I need to do after I receive the Invitation Letter?
After you receive your invitation letter via email, you can apply for the Russian visa at one of their embassies. You need to follow these steps:
Print your invitation in color.

Submit the letter as well as all the other required documents for your visa application at the embassy. These typically include: a color visa/passport-sized photo, health insurance, proof of finance, returns flights, etc. (iVisa suggests that you consult directly with the embassy nearest to you for a full list of required documents).

After your visa interview at the Russian embassy, they will issue you your visa, if approved.
What can I do if I make a mistake in my application?
If you made a mistake when entering your data online then please contact our customer service representatives as soon as possible via online chat to assist you.
If we already submitted your application, then you can NOT make any changes and you will have to apply again but we will NOT charge you another service fee.
Is it safe to use iVisa to get my Russian Invitation Letter?
Many people think that online information leaks and that their info is at risk of getting into the wrong hands. However, that is not the case with our services. We provide maximum safety for your data, and we invest a lot in the security of our database. Your personal information could not be safer. You can check what hundreds of happy customers say about us here.
I have more unresolved questions, where can I find more info?
For a better and firmer resolution click here and start chatting with one of our customer service representatives. Alternatively, you can find more info and FAQs here.