From October 2019, Russia started providing e-Visas for entry into St. Petersburg, the second-largest city in the country. The Philippines is part of the 53 countries now eligible to apply online for the Saint Petersburg eVisa. Don't waste time waiting in line at the embassy or consulate. You can quickly and easily apply for your visa for Saint Petersburg online from any computer or smartphone.
If you want to visit Saint Petersburg in Russia for tourism, business, or humanitarian work, the Saint Petersburg e-Visa allows you to enter the city through Kaliningrad and several other entry points.
To learn how to properly apply online for this eVisa, keep reading this article.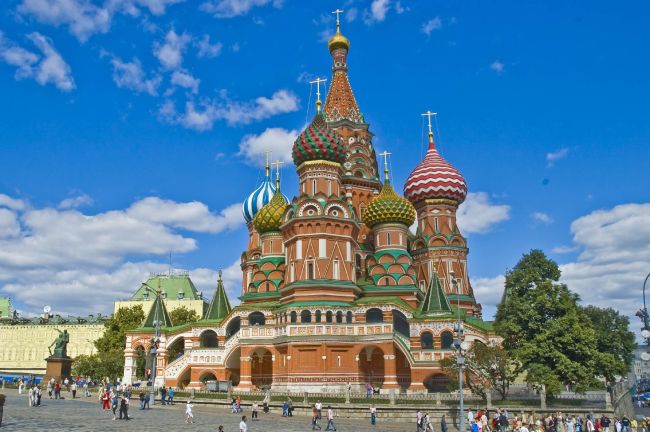 Frequently Asked Questions (FAQs) | The Saint Petersburg e-Visa
Not from the Philippines? Use our Visa Checker Tool to discover the requirements for a Saint Petersburg e-Visa for your country.
Do I need a visa to enter Russia if I'm from the Philippines?
Yes, you need a visa to enter Russia. However, you can apply online if you choose to get a Saint Petersburg eVisa. If you prefer to get a consular visa, you'll need to apply for another type of document. iVisa can help you with other types of Russian Visas by giving you an Invitation letter, but keep in mind that the invitation letters are not Russian Visas, just one of the documents required at the Russian embassy.
How many types of Russian eVisas are there?
There are only three: Saint Peterburg eVisa, Kaliningrad eVisa and Far East eVisa. Nevertheless, you also have the option to get a Tourist Invitation Letter if you decide to apply for a Consular Russian Visa.
What do I need to apply for a St. Petersburg e-Visa?
You can apply for your Saint Petersburg visa online with no pressure by having a few documents.
You will need:
A Valid Passport - Your passport must be valid for at least 6 months from the day you enter Saint Petersburg.
A Digital Photo - You will need to submit a passport photo with your application. You can have one taken at a drug store or local photography studio.
Payment Method - We accept PayPal and most popular credit/debit cards, like Mastercard and Visa.
You should always carry a physical copy of your e-Visa while you travel, just in case you cannot access it from your smartphone.
How long does it usually take to process a visa online for Saint Petersburg?
We offer 3 different processing speeds for your Saint Petersburg e-Visa for your convenience.
Standard Processing will take up to

9 days

to process your visa application.
Rush Processing will take up to

7 days

to process your visa application.
Super Rush Processing will take up to

5 days

to process your visa application.
How much do e-Visas for Saint Petersburg cost?
Your e-Visa's total cots with processing fees included will be:
USD $21.99

for Standard Processing;

USD $38.49

for Rush Processing; and

USD $61.99

for Super Rush Processing.
How many times can I enter St. Petersburg with an e-Visa?
You will have Single Entry into Saint Petersburg with your e-Visa.
How can I apply for this eVisa?
The online application process consists of three steps. After getting all the required documents, you can start accomplishing this form. If you need assistance, iVisa's customer service is ready to help you anytime.
The first thing to do is to provide general information. After that, you have to choose your preferred processing time.

The next step will ask you to review the information provided and make the payment. Since it is impossible to do corrections after the application is processed, reviewing and revision are very important.

The last step will ask you to upload additional documents. The number and type of documents will vary according to your personal situation.
When does my St. Petersburg e-Visa expire?
With your e-Visa for St. Petersburg, you will be allowed 30 days after issued before your visa expires.
How long can I stay in St. Petersburg with an e-Visa?
The maximum amount of time you can stay in St. Petersburg with an e-Visa is 8 days Per Entry.
What do I need to present once I arrive in Saint Petersburg?
Upon arrival in Saint Petersburg, you'll have to show your passport along with your eVisa, which can be printed or shown from a smartphone.
Where can I read more?
You can learn more about Russian eVisas on our website. You can chat with one of our customer service workers, or you can check here more information and FAQs.
You will have no shortage of things to do and see in Saint Petersburg. iVisa will make the application process for your e-Visa to Saint Petersburg as secure and simple as possible.
Skip the embassy lineups and get your visa easily online.