Some travelers that might be thinking of traveling to Russia must present a Russia e-Visa to enter the country. If you don't have one, don't worry about it! iVisa.com has what you need, we provide you with the service of applying for this document.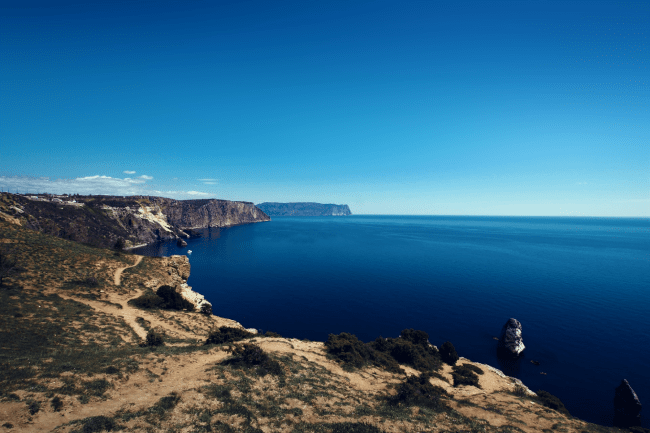 If you are interested in knowing more about the St. Petersburg, Russia | Visa Requirements. Read all about it in our FAQs below.
Frequently Asked Questions
Do I need a vaccine to travel to Russia?
The Russian government recommends being vaccinated for Hepatitis A, Hepatitis B, and Rabies before traveling. Also, Japanese Encephalitis is still active in some parts of the region, so consult if you need to get vaccinated for that too. It is also recommended getting vaccinated with the Covid-19 vaccine before traveling.
This is one of the St. Petersburg, Russia | Visa Requirements.
Do I need a PCR Test to travel to Russia as a citizen of Australia?
All visitors need a negative PCR Covid-19 test result taken within 72 hours before departure of the point of origin to enter the country.
St. Petersburg Russia | Visa Requirements mandate that you present this, or you will be rejected from entry.
Do I have to quarantine upon arrival in Russia?
Nobody with a negative Covid-19 PCR test needs to quarantine in Russia. St. Petersburg Russia | Visa Requirements only ask for a PCR test result for entry.
What is the Russia e-Visa, and how can I apply for it?
The Russia e-Visa is an electronic travel document that allows you to travel around Russia. You can apply for it for any purpose, and it is valid for 30 days after arrival.
If you want to apply for it, iVisa.com offers you three steps to follow and obtain it quickly and easy:
Step 1: Complete the forms with all your personal information, and then select the processing time you want.
Step 2: Reexamine all the information. Then pick your payment method.
Step 3: Finally submit all the documents required.
What are the processing times for my Russia e-Visa, and how much does it cost?
iVisa.com has three alternatives for you to choose from. The price varies depending on the country of origin. However, our service fees are:
Standard Processing:

24 hours

-

USD $64.49

.
Rush Processing:

6 hours

-

USD $116.49

.
Super Rush Processing:

30 minutes

-

USD $179.49

.
You will have to add the government fee to these prices for the final cost.
What documents do I need to present to apply for the Russia e-Visa?
St. Petersburg, Russia | Visa Requirements are:
Passport, with 6 months before its expiration.
A Passport-size photograph with white background.
An e-mail address, so you can get your Russia e-Visa.
A payment method can be a credit or debit card.
Can I trust iVisa.com?
Definitely! You can trust in us, already hundreds of customers have, and they are very happy with the results.
I have a dilemma about the St. Petersburg, Russia | Visa Requirements?
For more answers to your questions, you can always contact our customer service team, they are available for you 24/7.
iVisa.com Recommends
Visit the Assumption Cathedral. This monument of five golden-hulled domes and four pediments is the central church of Russia. It was also the cemetery of the heads of the Russian Orthodox Church during the years 1320 to 1700. The entrance is located at the western end, once you enter you will find inside a space illuminated with red, blue, and gold colors, the main colors of the era in which it was built.
One of the most spectacular views of the enclosure is on the west wall, where you will find a scene of the Apocalypse, a very usual theme of the Russian Church in the Middle Ages, in turn, you will see on the pillars images of martyrs, considered the pillars of faith. Everything you will find in this church was created approximately in 1640, except for three pictures, the apocalypse, the life of the metropolitan, and all creatures rejoicing in you.
Whether you are a believer or not in any religion, this place conveys an air of peace and calm, you will be impressed with the mixture of art, culture, and architecture of the place. It is highly recommended that you book this destination on your trip, it is suitable for everyone, and you can go with your family or friends.