As the UEFA Euro 2020 Championship approaches, more and more people are starting to plan their trips, depending on where they want to go for the games. This year, the UEFA Euro 2020 will take place in 12 cities all across the European continent, and Saint Petersburg in Russia is one of them. Four matches will take place at the Saint Petersburg Stadium, on the 13th, 17th, 22nd of June, and on the 3rd of July. Are you interested in going to UEFA Euro 2020 in Saint Petersburg, Russia? Then you should know a thing or two about the visa policy to see if you need a visa for Saint Petersburg.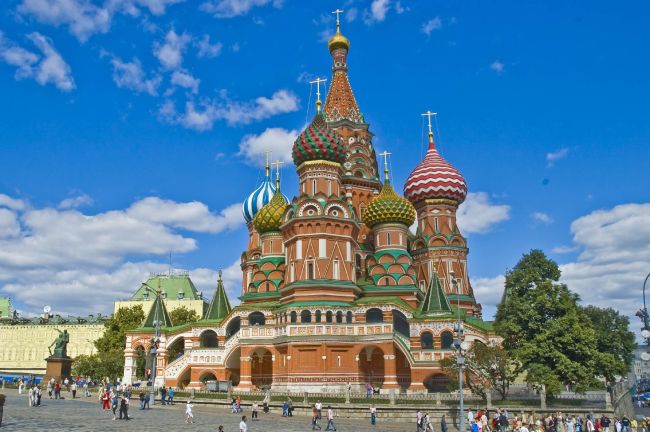 The visa policy of Russia is not as lenient as other policies. However, like most of them, Russia's visa policy allows certain nationalities to enter its territory without a visa. The visa exemption is extended to the citizens of 59 countries and territories, and they can all stay in Russia for a period that varies between 14 and 90 days, depending on nationality. The citizens of Belarus and Saint Ossetia can remain in Russia for an unlimited period of time.
Russia adopted the electronic visa system like many other countries, but it is targeted at certain regions like the Far East, Kaliningrad, and Saint Petersburg. Since you want to attend the UEFA Euro 2020 in Saint Petersburg, Russia, we will focus on that.
As of October 2019, the citizens of 53 countries and territories can apply online for a Saint Petersburg visa. If you find that you are among them, all you have to do is use iVisa's services and apply for an eVisa. The application process happens entirely online, and you will find it incredibly accessible. It does not take long to go through it, and iVisa is prepared to help you every step of the way.
The requirements for a Saint Petersburg visa are not unusual. You will need a passport that remains valid for another 6 months from your date of arrival and a photo. Once your eVisa is approved, it remains valid for 30 days after issue, it grants a single entry, and you can use it to stay in Saint Petersburg for no more than 8 days.
Another thing worth mentioning is that the Saint Petersburg visa is not valid at every point of entry in Russia. There are specific points of entry that will allow you to use it, so make sure to find out which those are before you start planning your trip. If you are neither visa exempt nor eligible for a Saint Petersburg visa, your only option is to take a trip to the nearest Russian diplomatic mission and apply for a standard visa there. We recommend that you call ahead to learn about the requirements or visit the official government website.
To learn which type of visa you need, if necessary, you can use iVisa's Visa Checker Tool, located on iVisa's homepage. Just select your nationality from the list on the left, and then pick Russia as your destination in the drag-down menu on the right. Then you will learn precisely what you have to do.
The bottom line is that if you wish to attend the UEFA Euro 2020 in Saint Petersburg, Russia, a visa may be necessary. If you happen to be eligible for an eVisa, then iVisa can be of help with the application process. If not, going to the Russian diplomatic mission in your country is your only alternative.