A Russia letter of invitation is a document that you are required to submit at the Russian embassy when you wish to apply for a visa. Unlike the visa itself, the invitation letter can be obtained online, but there are other ways to get it.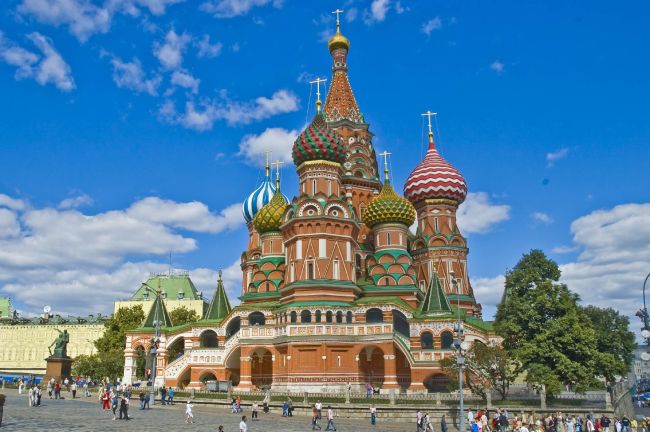 One way to obtain a Russia letter of invitation is through a friend or relative who lives in Russia. But in that case, you need to apply for a Russia Private Visa. While it is entirely possible to get the letter this way, it requires more effort from your friend's or relative's part. How is that possible? This is because your friend or relative, who is either a Russian citizen or has a permanent residence permit, must go to the local department of Migration police. There, he must submit an application, and a letter is issued. The document is signed and stamped by an authorized person.
Another disadvantage is that the processing takes longer than you would think. It can take up to 3 months for the Russia letter of invitation to be issued, and we do not believe it is what you want. Plus, a Private visa costs approximately 100 Euros. With that in mind, wouldn't you want to choose a more convenient way?
What is the alternative?
The best option you have at hand is to apply for a Tourist or Business visa, in which case you can get a Russia letter of invitation online. Even if you travel to Russia to visit friends or relatives, we still recommend the Tourist visa. iVisa can help you get it in as little as 30 minutes. The Business visa, however, can be obtained in a minimum of 2 business days.
What you will like about the online application process is that you need very few things, and the online application process lasts about 20 minutes. Of course, you still need to meet a few requirements, but the list is short, and the items on it are accessible. Here is what you will need:
Passport – if you want to apply for a Russian invitation letter, you need to hold a passport that is valid for at least another 6 months from the date of arrival in Russia. Do not forget to check the expiry date before you apply.
Accommodation information – you need to have proof that you have a place to stay while in Russia. You do not have to book a hotel before you apply, but you need to be able to provide the accommodation information.
Established travel dates – if you do not know the exact travel dates, you need to be able to provide the closest approximation possible. You do not have to book a flight before you apply.
E-mail address – iVisa will send you the Russian invitation letter via e-mail in PDF format. You need to print it out in color before you take it to the consulate.
Means of payment – iVisa accepts multiple methods of payment so that you can use the one that is most convenient for you. Credit and debit cards are allowed, but you can use PayPal, Alipay, or WeChat as well.
After you put together all of the above, the only thing left for you to do is fill in an online application form. That does not take a lot of your time, and if you need help, iVisa's customer support service can be reached 24/7.
The bottom line is that there is more than one way to get a Russia letter of invitation, but we recommend that you go for the one that is available online. It is more accessible, it is cheaper, and it requires less effort.