We recommend that you do not get fooled by the name 'Russian invitation voucher' because the word voucher in that expression is not used in the traditional way. In this case, the 'Russian invitation voucher' is used to describe the document that is signed and stamped by an authorized person and that allows you to apply for a Russian visa. And that is precisely what we can help you obtain. All you need to do is put together some documents and follow the instructions.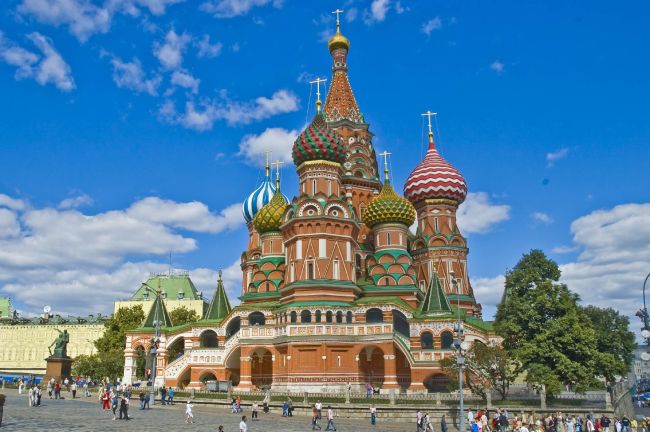 How to apply for a Russian invitation voucher
Getting a Russian invitation letter is a piece of cake when you use iVisa as your visa service. The steps are easy to follow, and iVisa makes the whole online application process as easy as it can be. But first things first, you need to make sure that you meet all the requirements. Rest assured that iVisa asks only for what is necessary. You will need the following:
Passport – if you want to apply for a Russian invitation voucher, you need to hold a passport that is valid for at least another 6 months from the date of arrival in Russia. Do not forget to check the expiry date before you apply.

Accommodation information – you need to have proof that you have a place to stay while in Russia. You do not have to book a hotel before you apply, but you need to be able to provide the accommodation information.

Established travel dates – if you do not know the exact travel dates, you need to be able to provide the closest approximation possible. You do not have to book a flight before you apply.

E-mail address – iVisa will send you the Russian invitation voucher via e-mail in PDF format. You need to print it out in color before you take it to the consulate.

Means of payment – iVisa accepts multiple methods of payment so that you can use the one that is most convenient for you. Credit and debit cards are allowed, but you can use PayPal as well.
Once you check everything off the list above, you need to fill in an application form. iVisa presents a simplified version so that you do not spend more than 10 minutes completing it. Moreover, if you need some help along the way, feel free to contact iVisa's customer support. It is available 24/7 and free of charge.
iVisa broke down the form into three simple steps:
The first one requires you to provide your personal information, passport info, and a few travel details. One more thing you need to do is select an invitation type and a processing time. Your selection determines the cost of our Russian invitation letter. When it comes to processing, no matter what type of letter you need, you are given three choices:

Standard processing – your application is processed within 24 hours, and you are charged USD $64.49.

Rush processing – your invitation letter is ready within 6 hours, and you must pay USD $116.49.

Super Rush processing – you receive your Russian invitation letter in just 30 minutes, but you need to pay USD $179.49.

Keep in mind that the fees above apply when you want a Tourist invitation letter with Single Entry and a 30 days after arrival validity. If you want Double Entry, the processing time is 24 hours, 6 hours, and 30 minutes, and the fees are USD $64.49, USD $116.49, and USD $179.49, respectively.

For the Business Invitation letter, both the processing times and the fees suffer an increase. Your document is ready in 5 Business Days, 3 Business Days, and 1 Business Day. The prices are USD $154.49, USD $180.99, and USD $209.99, respectively.

The second step of the application form wants you to make the payment and revise your form so that no errors are made.

While the third requires you to upload the supporting documents for your application. As soon as you are done, you can submit your application and iVisa handles the rest.
All things considered, getting a Russian invitation voucher is not difficult when you have iVisa by your side. Keep in mind that you still need to visit the nearest Russian diplomatic mission to apply for a visa. The invitation letter is just one of the required documents you need to obtain the travel document.