For those citizens who wish to travel to Russia, they must pay attention to the documentation that's currently being required. An important document to obtain is the Health Declaration, which was recently launched as a prevention for the COVID-19 Pandemic. You can read more details about these documents in the text below.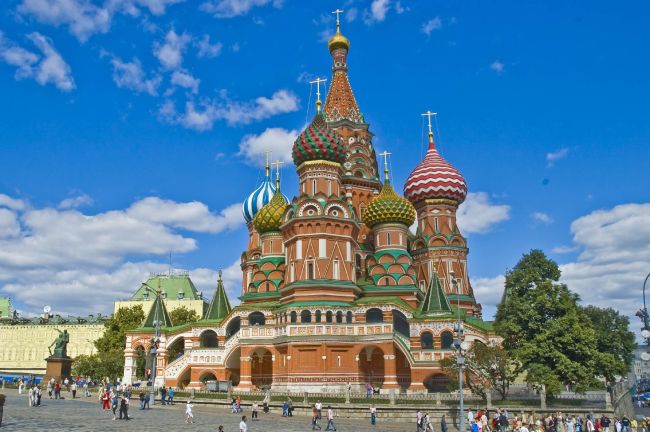 You can easily obtain the Health Declaration with iVisa.com's online form, but you still need to learn the steps to follow. That's why we prepared this article for you with the most useful FAQs so you can apply as soon as possible and get ready for your trip!
Frequently Asked Questions
Why do I need a Health Declaration to enter Russia?
Due to the current COVID-10 Pandemic, all travelers planning to enter Russia will need to apply for a Health Declaration. This document is necessary to avoid any issues upon arrival since it works as a special authorization that validates that you're not risking anyone with the spread of the COVID-19 virus. Keep in mind that this is a helpful tool not only for the people in Russia but for yourself so you can feel safe when entering the country.
For your convenience, you can get your document with iVisa.com's website by following an easy 3-step system. It won't take you more than 15 minutes to complete this process and after that, you'll only have to wait for your document according to the processing time you prefer. If you want to know more about this online method, keep reading below.
What documents do I need to apply for my Russian Health Declaration?
Since this process is completely online, you won't need to meet many documents to apply. Here's the complete list:
Scanned copy of your passport: you have to scan the information page in this part.

Valid email address: all the information about this process, including the Health Declaration, is sent via email, so ensure to offer a valid email address.

Payment options: iVisa.com allows you to pay the fee with a Paypal account or with a debit/credit card.
Do I need to quarantine on arrival in Russia?
There is no quarantine requirement on arrival in Russia.
What are the prices and processing times for this Health Declaration?
In iVisa.com, we understand that your budget is important, especially when you need a travel requirement, and the only way to obtain it is through an online process. Therefore, iVisa.com has three affordable options for you if you want to apply for the Russian Health Declaration:
Standard Processing Time: this is the least expensive option, so the price is USD $64.49. In this case, you'll only need to wait 24 hours for your document.

Rush Processing Time: this time, you'll have to wait 6 hours for your document. The price with this alternative is USD $116.49.

Super Processing Procedure Time: this is the most expensive alternative, so the price is USD $179.49, but you'll only have to wait 30 minutes.
How can I apply for the Russian Health Declaration with iVisa.com?
The 3-step method that iVisa.com offers will save you a lot of your daily time. All you have to do is to pay attention to these instructions:
1.First, fill in the initial online form with all of your details, including name and passport ID. Also, choose the processing time of your preference.
2.Second, revise the information you gave in the first questionnaire and verify that it is correct. Once you're ready, pay for the service according to the processing time you chose.
3.Third, upload the documents required (scanned copy of your passport), and click on the submit button.
After you complete these steps, pay attention to your e-mail because you'll receive all the heads up through the email address you offered.
In case you have doubts or problems while completing the form, you can reach out to iVisa.com's customer support to receive assistance.
Remember that this online form will only take you 15 minutes or even less, so you can apply anytime, even on a working day.
How will I get the Health Declaration?
After you send the online form, you'll receive a QR code that you should keep on your phone so it can be easier to enter Russia once you arrive at the International airport. The immigration officer will ask you to show the Health Declaration with the QR Code, and only after this code is registered through the official checkout system, you'll be able to enter the country.
Can children enter Russia without the Health Declaration?
No, they can't. Any foreign child also needs the Russian Health Declaration to enter the country. This important requirement is necessary for any traveler, regardless of age. If you're planning to take a trip to Russia with kids, you'll need to apply for their Health Declaration as well.
The Russian Government created this document to avoid the spreading of COVID-19, that's why it's an important requirement for any tourist, especially children.
How many times can I enter Russia with the Health Declaration?
The number of entries available will depend on your nationality. Some countries need a visa and others need an eVisa or travel authorization to enter Russia, and that's aside from the Health Declaration that's required for anyone regardless of the type of visa they need.
What you shouldn't forget is that the Health Declaration expires in 14 days, so pay attention to that when planning your trip.
Is it safe to apply with iVisa.com?
Yes, it is. The Russian Government hasn't offered an official site to apply for the Health Declaration. Therefore, iVisa.com works as a third party company that can help you with this matter, and it's completely safe. iVisa.com is also authorized by the Russian Government, so the document you receive is legal and approved to be used in Russia. You can check our reviews here if you want to learn more about our service.
Where can I find more information about the Russia Health Declaration?
Don't worry if you still have questions about this Health Declaration, it's the newest requirement launched to enter this European country, so we understand that there might be other doubts on mind. That's why we remind you to contact us to receive more help about it. You can also read other information on iVisa.com's website.
Do you want to travel to the mysterious Russia? Then get ready for your trip by applying for your Health Declaration!