Traveling to Russia right now can be quite simple if you take the necessary precautions first. That's why you should know exactly what places you want to visit in Russia, because the type of document you need to enter the country may depend on that. An example of this is Kaliningrad because to enter this region you need a Kaliningrad eVisa, and you don't need to apply for a paper visa.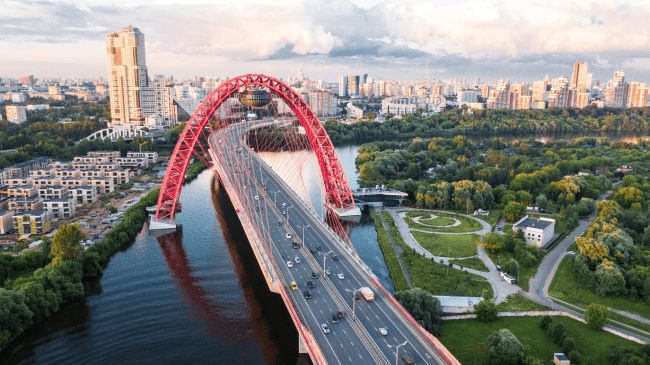 Aside from the necessary document, you might have doubts about the Kaliningrad eVisa validity, but keep in mind that these doubts can be solved if you read the FAQs in this article.
Also, remember that you can obtain this document through an online application. This way, you'll avoid having to spend time at the embassy. A good alternative is the one offered by iVisa, especially for its secure and easy-to-understand platform.
Learn more about this process with the following information.
Frequently Asked Questions
What is a Kaliningrad eVisa and when do I need it?
It's important to differentiate the types of visas when traveling to Russia. One of them is the Kaliningrad eVisa, an official authorization launched in 2019 to permit foreign travelers to visit Kaliningrad quickly and easily. As you can imply by its name, you need to apply for it only when you're planning to visit Kaliningrad.
This travel requirement has been available for several months and it'll still be necessary for the future, which is why you should apply for it if you want to enjoy a good stay in Kaliningrad.
How can I know if I'm eligible for the Kaliningrad eVisa?
You can check if you're eligible to apply for this document by entering iVisa's website. On the homepage, you'll see the Visa Checker Tool, a useful complement to determine what documents you need when traveling to a specific country.
In this case, you'll have to choose Russia as your destination and then select your nationality in the drag-down menu. After that, you'll be able to know if you can apply for the Kaliningrad eVisa or not.
Just remember something, iVisa cannot offer you the Paper Visa to enter Russia, but you can get the Invitation Letter with us in case you need it. Keep in mind that this is necessary when you want to visit the whole country and not just the Kaliningrad region.
How long is the Kaliningrad eVisa valid for?
If you're wondering what is the Kaliningrad eVisa validity, then you should read the following: Once you receive it via email, the eVisa will be available for 30 days after arrival. But, after you enter Russia, your eVisa will be useful only for 8 days Per Entry. In other words, you can only stay 8 consecutive days in the country.
What documents should I get to apply online?
You can obtain your Kaliningrad eVisa by simply completing an online form with iVisa. But, to make it possible, you still have to collect a shortlist of documents first. The good thing is that these documents aren't difficult to meet, and you might even have part of them on your hands:
Valid passport, which means it shouldn't be expired.
Passport photo, which you can have on your own or by using iVisa Photos.
Email Address where you'll get the eVisa.
A payment method that can be a debit/credit card or Paypal account.
If you decide to apply with another method that's not iVisa's online form, consider that you might need other requirements.
What are the processing times and prices?
The cost for your Kaliningrad eVisa can change depending on your nationality and also how soon you want this travel document. The faster you want to receive your eVisa, the more you'll have to pay.
With iVisa, you can select one of the following processing options. Please note that these prices are based on the Spanish nationality but it works quite well as an average:
Standard Processing Option – You'll be ready with your documents in

9 days

if you pay only

USD 25.00

.
Rush Processing Option – This time, you'll get your documents in

7 days

and pay

USD 40.00

.
Super Rush Processing Option – The total price is

USD 50.00

but the total waiting is no more than

5 days

.
How does the Kaliningrad eVisa application work?
You'll be happy to know that the online process to get your Kaliningrad eVisa with iVisa is quite easy, you just have to follow this 3-step method:
The first step, is to fill in the questionnaire with your personal details and then select your processing option.
The second step is to check that your information is well-written and then proceed with the payment.
The third and last step is to upload your documents and send the online form.
Don't forget that once you get your eVisa via email, you'll have to download it and take it with you to travel to Russia. At the airport, the immigration officers will ask you for it, so be ready to show it so you can enter Kaliningrad. You can print this document or simply download it to your cell phone.
Does the Kaliningrad eVisa guarantee entry into this region?
Please note that the Kaliningrad eVisa doesn't provide you an automatic entry. The officers at the airport have the final decision, which is why they may refuse entry to anyone if they feel this person is a danger to the country. Nevertheless, we recommend you to apply for this travel requirement because it'll increase the positive results to enter the Kaliningrad region.
Is it safe to use iVisa's online form?
You can have your peace of mind with iVisa. This enterprise is authorized by the Russian government to provide this eVisa. Plus, you should always remember that we don't charge you anything without your authorization and we always work hard to keep your information totally safe.
One proof of that is our clients' reviews, with more than 20.000 positive opinions on Trustpilot.
Where can I find more information?
Since the Kaliningrad eVisa is a recent document, it's completely normal to have doubts about its process. Therefore, we're ready to help you with iVisa's customer service agents and we also remind you that you can read other details on iVisa's blog.