Canadians can enter Rwanda only after completing the process of Rwanda Passenger Locator Information form. This form is collected by the Rwanda government to contact the travelers with the provided information so far if the person is contacted to corona infected persons or the person exhibits any form of symptoms while traveling. This is mandatory for every individual to reduce the spreading and to make aware of the travelers on safeguarding their travel and pieces of information. This is a Health Declaration form stating that the traveler does not possess Coronavirus as they submit the pre-departure negative PCR test results online.
If you need a Rwanda Passenger Locator Form then choose the services of iVisa.com. It is fast, easy, and secure to use. Click here to get more information on travel during coronavirus. If you are a citizen of Canada who is planning a trip to Rwanda then read this article to the end.
Note: Since June 14th, 2022, the Rwanda Passenger Locator Form is no longer necessary to enter the country.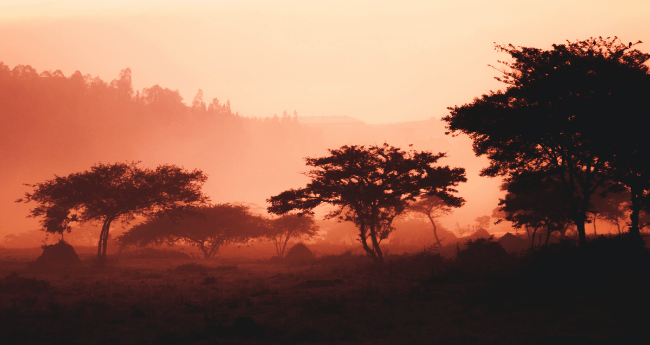 Frequently Asked Questions
DO I NEED TO FILL THE PASSENGER LOCATOR FORM TO RWANDA?
Yes, the form is a mandatory process and the traveler is only able to board with the completion of the form. Hence, it is necessary to fill the form before departure. PLF is key to planning. Every person under the age of 16 may not fill their form provided they are entered in the guardian's form. It is also mandatory to upload the pre-departure negative coronavirus results which ensure safer travel to visitors. Our expert team will help you process the form successfully. Click here to get your Passenger Locator Form with iVisa.com.
Do I need a COVID vaccine or vaccination certificate to enter Rwanda?
No, you don't. As of today, COVID-19 vaccination passports or certificates are not mandatory to enter Rwanda. Since information may change quickly, we advise you to follow up on the latest Rwanda travel updates and/or contact your local embassy.
Are there any other COVID restrictions to follow in Rwanda?
No, currently, there are no other covid restrictions to follow in Rwanda. Testing and quarantine requirements are no longer needed.
DO I NEED A VISA TO BOARD A FLIGHT TO RWANDA?
Yes. eVisa is available for Canadians to stay 30 days for a fee. You also require a valid passport of at least 6 months beyond the arrival date. You need to provide an applicant photo, passport details, and proof of hotel accommodation. If you are looking for a fast way to get a Rwanda visa then apply with iVisa.com. It is fast, simple, and secure to use.
WHAT ARE THE DOCUMENTS NECESSARY TO COMPLETE MY PASSENGER LOCATOR FORM TO RWANDA?
The application process is done online with iVisa.com but you still need to upload some documents to complete the process. All you need is mentioned below;
Valid passport: scan of a valid passport is required to get necessary details about you
Valid email address: If you require an eVisa, kindly provide us a valid email to send you the E-visa document after completion of procedures.
Method of payment: you can use PayPal or any valid debit or credit card.
WHAT THE NECESSARY STEPS TAKEN TO COMPLETE A PASSENGER LOCATOR FORM TO RWANDA?
Click here to start your application process with iVisa.com. You can be ready with the following steps:
The first step, fill the form online and choose the helpful processing time for your travel needs.
The second step, verify your details and make online payment through PayPal or with a valid credit or debit card.
The third step, upload documents to be scanned such as passport scan. To close the process, the submit option is to be clicked.
WHAT ARE THE PROCESSING TIME AND EXPENSE WITH IVISA.com?
The Passenger Locator Form is a Health Declaration form that includes mandatory details. The processing time and expense varies in three options:
Standard processing option: most standardized and affordable manner to get the form processed.
Rush processing option: this is a bit more expensive than others as it is processed faster.
Super rush processing option: this allows you to get travel document delivered much faster. The waiting time is low and it is more expensive than the others.
After selecting the option click here to start your application.
HOW SAFE IS TO APPLY FOR PASSENGER LOCATOR FORM WITH IVISA.com?
It is safe to apply with iVisa.com. The services of iVisa.com ensure the secure processing of your information. It is backed by a professionally skilled team and high-end software technology. For more clarification, see our customer reviews here.
WHERE TO LOOK FOR MORE INFORMATION IF I HAVE SOME UNRESOLVED QUERIES?
If you have any unresolved queries then press here and our customer support team will contact you via call or chat. If you need more information then visit iVisa.com. We are available 24/7 at your service. You can drop us an email to [email protected] for any travel-related issues. Our expert team will help you complete the process. You can approach us at any time.
Click here to start your application with iVisa.com.