We are living amid a global pandemic. Everything came to a halt during the coronavirus outbreak. The travel industry was one of the worst affected sectors in the pandemic. The majority of countries closed their borders and flights were grounded. There is always a silver lining to every storm. The borders are reopening and life is slowly returning to the new normal. Countries are taking precautions and care while lifting the travel ban. The government of Rwanda introduced a Passenger Locator Form to manage the risk associated with the spread of coronavirus. All visitors who are traveling to Rwanda must obtain a Passenger Locator Form to enter Rwanda without any issues. Get your Health Declaration with iVisa.com. It is fast, simple, and secure.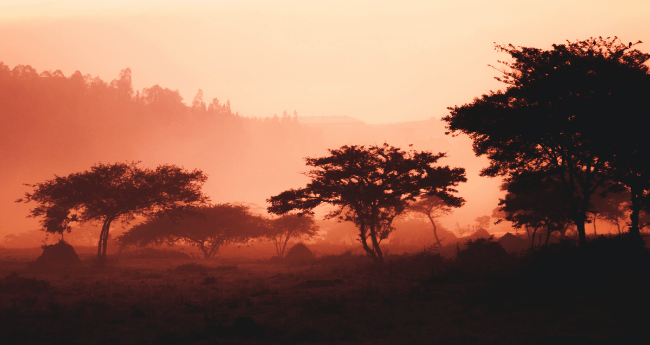 If you are a citizen of Kenya who is planning a trip to Rwanda, then read this article to the end to see the requirements for entering Rwanda.
Frequently Asked Questions
WHAT YOU MEAN BY A PASSENGER LOCATOR FORM?
Passenger Locator Form is a Health Declaration that is implemented by the government of Rwanda. It is a mandatory travel document. All visitors are required to obtain a Passenger Locator Form to ensure a worry-free entry into Rwanda. It will be used to check whether you have any COVID-19 symptoms. It helps the authorities to contact you if you or anyone in you're in contact with during the flight experience any symptoms of COVID-19.
Click here to apply for a Passenger Locator Form with iVisa.com. It is fast, easy, and secure to use.
Do I need a COVID vaccine or vaccination certificate to enter Rwanda?
No, you don't. As of today, COVID-19 vaccination passports or certificates are not mandatory to enter Rwanda. Since information may change quickly, we advise you to follow up on the latest Rwanda travel updates and/or contact your local embassy.
Do I need to take a PCR COVID-19 test before traveling to Rwanda?
COVID test prior to arrival: rapid test within 72 hours

COVID test after arrival: All travelers must undergo PCR testing on arrival.

COVID test exemptions: Children under 5
Do I have to quarantine upon arriving in Rwanda?
Quarantine requirements: 24 hours quarantine at the traveler's expense in a designated hotel until a negative result is obtained from the PCR on arrival
DO THE CITIZENS OF KENYA REQUIRE A VISA TO ENTER RWANDA?
Yes, citizens of Kenya require a visa to enter Rwanda. If you don't have a visa, then I would recommend the services of iVisa.com. Click here to get your Rwanda visa with iVisa.com. It is fast, secure, and simple.
If you want to check your eligibility for a Rwanda visa then click here to use the Visa Checker Tool. It is fast and easy to use. Just enter your country of origin and destination. Then press submit to get the result.
WHAT ARE THE REQUIREMENTS NEEDED TO ENTER RWANDA?
You can apply for the Rwanda Passenger Locator Form with iVisa.com online. You also need to upload some documents to get a Passenger Locator Form. They are:
A scan of your valid passport, it helps to get all the required information about you.
Your email address, the travel document, and other updates will be delivered to the email address that you have given.
A valid payment method, you can use a credit/debit card or PayPal account to make the payment for the application fee.
A negative PCR COVID-19 test from an accredited laboratory.
Your travel plans, including time and place.
Your accommodation details.
All these documents are required before getting the Passenger Locator Form.
WHAT IS THE PROCESSING TIME AND PRICING WITH IVISA.com?
You can apply for the Passenger Locator Form through a government website but it will take a lot of time. That is why iVisa.com is offering many faster-processing options:
Standard Processing Option: it offers the travel document at a significant processing time and also at an affordable price. The waiting time is high but the cost is low.
Rush Processing Option: here the waiting time is less compared to the previous option but it is more expensive.
Super Rush Processing Option: It is the fastest option available. The waiting time is low but the price is higher. If you are in a hurry then this option will suit your needs.
Choose your processing time and click here to start your application form.
HOW CAN I APPLY FOR THE HEALTH DECLARATION WITH IVISA.com?
Applying for travel documents through government websites can be a tedious process. But it is easy to apply with iVisa.com. Just follow these three steps.
The first step is to fill in the application form by answering the questionnaire, then choose the processing option.
The second step is to cross-check the information given in the first step and complete the online payment with a credit/debit card or PayPal.
The third step is to upload a copy of your passport and other required documents if necessary. Then press submit to get your Passenger Locator Form.
IS IT SAFE TO USE IVISA.com TO GET MY PASSENGER LOCATOR FORM?
Yes, it is very secure to use iVisa.com to apply for Passenger Locator Form. All the information given by you is encrypted and stored safely using advanced software technology. The iVisa.com team handles the document with the utmost professionalism. If you need more clarity then click here to visit the client review section of the iVisa.com website.
WHERE CAN I FIND MORE INFORMATION IF I HAVE UNRESOLVED QUESTIONS?
If you still have any unresolved queries then click here and soon our customer support team will contact you via call or chat. Visit iVisa.com for more detailed information on Health Declarations.
Click here to start your application form with iVisa.com.