During COVID-19, most tourism activities came to a halt. The majority of countries closed their borders and flights were grounded, including Rwanda. However, many borders are reopening and life is slowly returning to the new normal. Find out more about the entry restrictions of Rwanda for Kenyan citizens.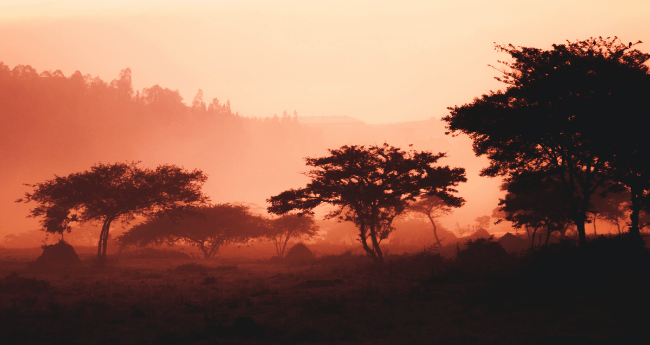 While many nations are lifting travel bans, some countries are still taking precautions. The government of Rwanda introduced a Passenger Locator Form to manage the risk associated with the spread of coronavirus. Since June 14th, 2022, the Rwanda Passenger Locator Form is no longer necessary to enter the country, but some entry restrictions may still apply.
If you are a citizen of Kenya who is planning a trip to Rwanda, then read this article to the end to check the requirements for entering the country.
What is the Rwanda Passenger Locator Form?
The Passenger Locator Form is a health declaration that was implemented by the government of Rwanda. It is a mandatory travel document that all visitors were required to obtain to ensure a worry-free entry into Rwanda. It was used to monitor travelers coming into the country during the COVID-19 pandemic.
The form typically asks for contact details, details of your journey, and accommodation. It may take the form of a physical document, or be entirely electronic and contain a barcode or QR code.
These types of documents help authorities to contact you if you or anyone you were in contact with during the flight there, experience any symptoms of COVID-19.
Currently, it is no longer needed to fill out the form to enter Rwanda as a Kenyan citizen.
Current COVID-19 restrictions in Rwanda
Currently, there are no COVID-19 restrictions to follow in Rwanda. Testing and quarantine are no longer required. Since information may change quickly, we advise you to follow up on the latest Rwanda travel updates and/or contact your local embassy.
Do I need a COVID-19 vaccine or vaccination certificate to enter Rwanda?
No, you don't, COVID-19 vaccination passports or certificates are not mandatory to enter Rwanda. Both fully vaccinated travelers and unvaccinated travelers from Kenya are allowed to enter Rwanda for tourism and business.
COVID-19 testing requirements in Rwanda
Pre-departure COVID-19 testing is no longer a requirement for boarding a flight to Rwanda or crossing land borders. However, regular COVID-19 testing is recommended to ensure the health of yourself and others.
Rwanda visa requirements for Kenyan nationals
Below you'll find more information about visa requirements for Rwanda if you are from Kenya.
Do citizens of Kenya require a visa to enter Rwanda?
No, citizens of Kenya currently do not require getting a visa before entering Rwanda. A citizen of East African Community Member States, comprising Burundi, Kenya, Rwanda, South Sudan, Tanzania, and Uganda, is issued a pass/entry visa free of charge upon arrival to stay in Rwanda for a period of six months.
What is the East African Community?
The East African Community (EAC) is a regional intergovernmental organization that unites Kenya, Uganda, Rwanda, Burundi, South Sudan, the United Republic of Tanzania, and the Democratic Republic of the Congo. They share borders, treaties, visa arrangements, and other official policies. The headquarters of the EAC is located in Tanzania.
For travel within the region, East Africans can use their valid national passports, as well as the East African Passport, which was introduced to ease border crossings. The East African Passport is currently only valid for travel within the EAC region. One of its privileges is that it offers a six-month visa on arrival for Rwanda or any of the other countries in this alliance.
Where can I find more information if I have unresolved questions?
If you still have any unresolved queries about visiting Rwanda from Kenya, feel free to contact our expert customer support team via online chat or email [email protected].