There are several measures adopted by the Rwandan government to protect the travelers on their travels these days. COVID -19 has been spreading and it is highly required for countries to take initiative to safeguard their visitors. All citizens of South Africa traveling to Rwanda need to complete the Rwanda Passenger Locator Information Form. The details in the form will be used to contact the travelers if they show symptoms of coronavirus during travel and to make their travels more secure. They need to have a negative PCR COVID-19 test results to ensure that they aren't positive carriers of the virus. They need to stay in a hotel until they acquire the results of the COVID-19 PCR test upon their arrival and it is essential for the traveler to have a confirmation of the hotel booking to process the form.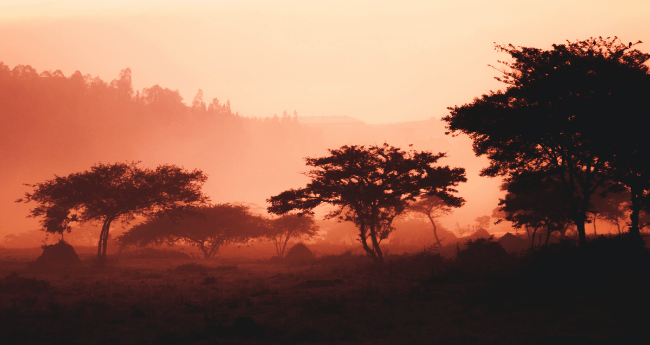 Applying for a Passenger Locator Information Form through government websites can be a tedious process that is why we recommend the services of iVisa.com. Click here to get your travel documents without much effort and confusion If you are a citizen of South Africa who is preparing for a trip to Rwanda then you must read this article to the end and visit iVisa.com's website for more detailed information on travel during coronavirus.
Frequently Asked Questions
WHAT IS RWANDA PASSENGER LOCATOR INFORMATION? IS IT MANDATORY FOR ME TO COMPLETE IT?
Yes. You must complete the form before departure to Rwanda as you cannot board unless it is processed. This is a Health Declaration form to be filled in by the traveler providing personal details, travel plans, passport information. You must also upload the proof of a negative COVID-19 test result and the hotel confirmation. This form is important as people will be contacted as part of their contact tracing to prevent the spread of coronavirus. If you don't possess a Passenger Locator Information Form then you can't enter Rwanda. Click here to get your Health Declaration with iVisa.com. It is fast, easy, and reliable.
Do I need a COVID vaccine or vaccination certificate to enter Rwanda?
No, you don't. As of today, COVID-19 vaccination passports or certificates are not mandatory to enter Rwanda. Since information may change quickly, we advise you to follow up on the latest Rwanda travel updates and/or contact your local embassy.
Do I need to take a PCR COVID-19 test before traveling to Rwanda?
COVID test prior to arrival: rapid test within 72 hours

COVID test after arrival: All travelers must undergo PCR testing on arrival.

COVID test exemptions: Children under 5
Do I have to quarantine upon arriving in Rwanda?
Quarantine requirements: 24 hours quarantine at the traveler's expense in a designated hotel until a negative result is obtained from the PCR on arrival
BEING A SOUTH AFRICAN CITIZEN, DO I REQUIRE VISA TO TRAVEL TO RWANDA?
Yes. Visas can be obtained on arrival for stays of up to 30 days for a fee. Visitors can apply to extend their visas. You can get an E-visa from iVisa.com. This can be used for travel to and from Rwanda. South Africans require a passport valid for six months beyond the arrival date. You can get an E-visa if you provide passport details, applicant photo, negative pre-departure PCR COVID-19 test results, and proof of accommodation. Click here to apply for a visa with iVisa.com to enter Rwanda.
WHAT IS THE PROCESSING TIME AND FEES FOR A PASSENGER LOCATOR FORM TO RWANDA?
The Health Declaration form is one to be essentially completed as it is required mandatorily for travel at present times. This is, therefore, to minimize the spreading of corona. Hence, you need to process the form. Several ways to process include;
Standard Processing Option: this option provides a standard and effective method to get the form processed at the time.
Rush Processing Option: this option is faster than the previous one but it's a little bit expensive too.
Super Rush Processing Option: this helps to get the document in the fastest way and comparatively, its more expensive too. The best option if you have very little time to spare.
After choosing a particular option that suits your travel needs, then click here to start your application with iVisa.com.
HOW TO APPLY FOR MY PASSENGER LOCATION INFORMATION FORM?
It would be a tiring process to fill a long application, which is why iVisa.com has created a process that does not require much effort to complete. You can be ready with the below steps;
First: fill in the application form and then to choose the convenient processing time that is helpful for your travel requirements.
Second: cross-verify the details and then, complete the online payment through PayPal or with a valid debit/credit card.
Third: upload necessary documents such as negative corona results and confirmation of the hotel to stay after arrival. To complete, please deliver the online form by clicking the "submit" button.
We can make your travel possible in the most secured manner.
WHAT ARE THE REQUIRED DOCUMENTS TO APPLY FOR A PASSENGER LOCATOR FORM TO RWANDA?
Apply for the Passenger Locator Information Form with iVisa.com. You can fill in the form online but have to update some documents. Like:
Scan of a valid passport: to fill the online application, we require the details of the passport.
Valid Email Address: we need to send you the travel document by mail, therefore it is essential for the process.
Method of payment: you can choose your convenient mode of payment (either with bank cards or PayPal.)
WHERE TO LOOK FOR MORE INFORMATION IF I HAVE SOME UNRESOLVED DOUBTS?
If you have any doubts then click here and our customer support team will contact you via or chat. We are available 24/7 at your service. For more detailed information visit iVisa.com.
IS IT SECURE TO USE IVISA.com TO APPLY FOR RWANDA PLF?
Yes, the services of iVisa.com are secure to use. All the information given is processed securely using advanced software and we guarantee your privacy. If you need more proof then click here to visit our client review section.
Get your Health declaration to enter Rwanda with iVisa.com.