Rwanda is an East African country famous for its natural exuberance, mountains, forests and wild creatures. Rwanda is one of the few places in the world where you can still see the magnificent mountain gorillas in their natural habitat. In Rwanda, there are three official languages, which are Kinyarwanda, French and English.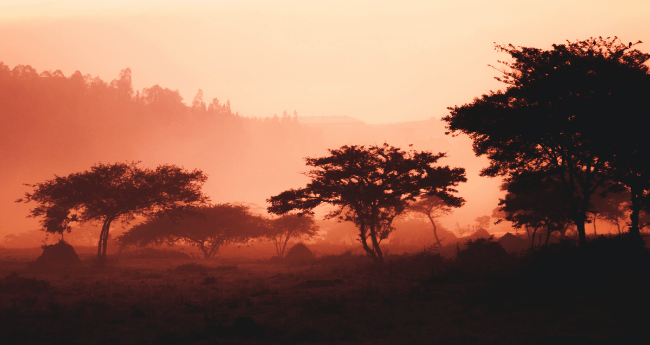 Rwanda will certainly surprise you. If you want to travel to Rwanda, you might need to apply for the Rwanda visa. Here at iVisa.com you will find the most up-to-date and complete information you need in order to help get through the process of getting your Rwanda visa.
At iVisa.com we are happy to assist you with applying for the Rwanda visa so that this country will welcome you in the best way.
Now you will get the complete information about how to continue. Please follow the instructions. iVisa.com is strongly committed to provide you with the best service and support that you need during this process.
Frequently Asked Questions
So how does the process work to get the Rwanda visa?
First, fill out all your details in the iVisa.com application form ,then choose a processing time that is suitable for your travel needs.
Second. Make sure all the details you entered are correct, after verifying this you can pay the fees online using a debit or credit card.
Third. The last step is to scan and upload your passport and other documents. After that, Click on the "submit" button.
Due to time limitations or other reasons, do you need to hurry your visa process?
You can also choose the option to apply in advance. This option will help you to get a travel document on time without any errors. We just need your travel dates and we will make sure to get your document ready by the time you need it.
Get started on your application now.
Which documents are required to apply?
To apply for the Rwanda visa you will need the following documents:
A passport that has at least 6 months of validation.
Your email address for you to obtain your Visa.
Your professional photo iVisa.com professional service can help you to get one.
Valid payment options like Debit/Credit card to pay fees.
What are the processing times and prices?
Standard processing time:

7 Business Days

-

USD 96.49

.
Rush processing time:

2 Business Days

-

USD 141.99

.
Super Rush processing time:

1 Business Day

-

USD 193.99

.
Is it secure to use iVisa.com to arrange my Rwanda visa?
Yes, it is secure to use iVisa.com as your service provider. You can trust your data is safe with us and feel assured. You can check our reviews and get to know the quality of work we do for our customers.
I have more questions, where can I find more information?
You can always contact our customer service team for any further questions or doubts. We are available 24/7 to answer any additional questions, guidance or any queries.
We appreciate the value of choosing iVisa.com and that is why we want to make you feel like you are in good hands.
iVisa.com Recommends
Rwanda is one of the countries that best describes and honors the essence of the African continent. The country is known as "the land of a thousand hills" due to its mountainous area that covers a large part of Rwanda. These mountains are also home of wild gorillas and golden monkeys. One of the great attractions of Rwanda is the Volcanoes National Park, this national park shares a border with Uganda and the Democratic Republic of Congo and also, there you can find many mountain gorillas. It is estimated that in the park live about six hundred gorillas.
The park continues to make the best efforts since gorillas and golden monkeys are in danger of extinction. So, perhaps Rwanda is the only place in the world where you can stand face to face with a gorilla in its natural habitat. Surely seeing a creature of that magnitude and power will be a great experience with many teachings and memories that you will always carry with you.
Hiking is one of the best options to explore the fauna and flora of this country. You can take day hikes or longer treks through the jungle, where you will camp and feel how alive nature is when the sun goes down. The most recommended treks are to the volcanic peaks of Bisoke, Sabinyo, Gahinga, Muhabura and Karisimbi.
Umuganda is a word in the Kinyarwanda language that means "coming together in common purpose" On the last Saturday of every month all Rwandans, including the president, should render services to the community by doing Umuganda.