The Rwandan government has made several mandatory measures on behalf of safety controls during this pandemic condition. Rwanda passenger locator information is necessary to be filled by all the travelers arriving in Rwanda, where the information will be used by the government to contact the traveler (if he/she develops coronavirus while traveling). The form will collect information regarding the contact details, the travel plans and address of the person as well as the passport number, so that if the traveler comes into contact with someone who has coronavirus in Rwanda or whilst traveling, it is easy for them to be quickly contacted. The people will be contacted on the basis of this information form filled in as part of the contact tracing to prevent the spread of coronavirus. Their flight details will also be used if they develop symptoms of coronavirus to help inform and protect others.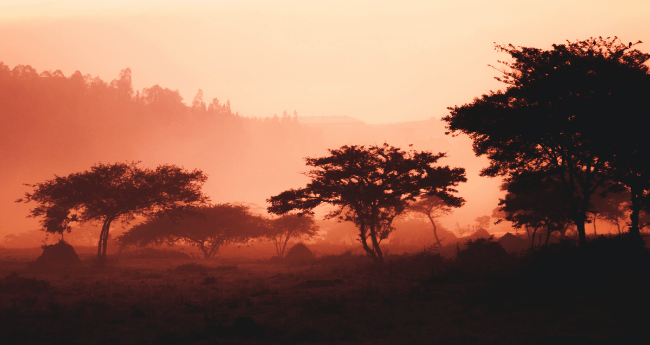 Looking for a quick and easy way to get a Passenger Locator Form? Then click here to start your application with iVisa.com. If you are planning to visit Rwanda during coronavirus then read this article to the end and visit iVisa.com for more details.
Frequently Asked Questions (FAQs)
WHAT IS A PASSENGER LOCATOR INFORMATION Form?
Passenger Locator Information Form is a Health Declaration. It is part of the precautionary measures taken to manage the risk of coronavirus. This form must be completed before arrival in Rwanda. It is mandatory to upload the negative COVID-19 results certificate. The only accepted test is a SARS-COV 2 Real-Time Polymerase Chain Reaction (RT-PCR) performed within 120 hours of departure. Other tests such as Rapid Diagnostics Test (RTDs) are not accepted. Every passenger planning to visit is required to complete an individual form. Persons under the age of 16 may not fill their form provided if they have guardians to accompany them, and it's required to enter their details on the guardian's form. Upon submission of the form, travelers will receive an email confirmation notification that contains their Unique Health Code (UHC). This code must be presented upon arriving in Rwanda.
Click here to start your application with iVisa.com.
Do I need to take a PCR COVID-19 test before traveling to Rwanda?
COVID test prior to arrival: rapid test within 72 hours

COVID test after arrival: All travelers must undergo PCR testing on arrival.

COVID test exemptions: Children under 5
Do I have to quarantine upon arriving in Rwanda?
Quarantine requirements: 24 hours quarantine at the traveler's expense in a designated hotel until a negative result is obtained from the PCR on arrival
WHAT IS THE PROCESSING TIME AND FEES?
Rwanda Passenger locator information is a Health Declaration form for travelers that includes the personal details and the mandatory documents necessary for traveling purposes. The main emphasis of collecting this declaration form is to minimize the spread of COVID-19 due to contact. The travelers will be contacted if they risked exposure to COVID positive travelers while traveling in Rwanda. This form too ensures that the travelers are not possessing symptoms of Coronavirus as it is mandatory to upload negative PCR COVID -19 results before travel and this paves the way for safer and more secure travel for others visiting the place.
Getting a Health Declaration through a government website is a time-consuming task and you don't have many options to choose from. That's why iVisa.com provides three different processing options.
Standard Processing Option: this is the most affordable way to get the Health Declaration form than other options.
Rush Processing Option: this alternative processing way enables us to obtain the passenger locator form very fast. But, the costs for the process will be slightly more than before.
Super Rush Processing Option: this is the fastest process and this option is therefore more expensive too.
After choosing the processing option you wish to use click here to start your application with iVisa.com.
DO I NEED A VISA TO TRAVEL TO RWANDA?
It depends on your country of origin. You may be entitled to the easy entry you can get with an e-visa. It is an electronic visa for tourist visits to Rwanda. An entry e-visa is valid for a single entry of a period not exceeding 30 and is processed within three working days. The first step of the process includes filling out the online application and then secondly, a document via email will be provided. Next, enter the destination and present the passport and the document to officials. The documents necessary are a passport personal details scan, an applicant photo, a negative pre-departure PCR COVID-19 test results, and proof of accommodation. If you don't have a Rwanda visa then click here to get your entry visa with iVisa.com.
WHICH ARE THE NECESSARY DOCUMENTS REQUIRED TO PROCESS THE PASSENGER LOCATOR FORM TO RWANDA?
These are the mandatory documents essential on applying or filling the form and to get it process;
A valid passport of at least 6 months and the scanned copy of it.
Travel details, including times and dates.
We require a valid email address as our team will send you the e-visa by mail.
Negative PCR COVID-19 test certificate (before 72 hours of departure): we need to upload it to get the document via email.
A hotel booking confirmation, from one of the designated hotels, where you will spend 24 hours awaiting the results of COVID-19 carried out upon arrival, is also required.
Choose iVisa.com to get your travel document. It is fast, secure, and easy to use.
WHAT ARE THE STEPS I NEED TO UNDERGO IN NEED TO PROCESS MY FORM?
Getting the application form through a government website can be a complicated process. Click here to choose the services of iVisa.com. It is fast, simple, and reliable. The process to fill this form is less time consuming and effortless than other methods. It requires no more than 10 minutes to complete the form. These are the steps:
First step: you need to fill the online application form by providing your details. Then, choose your helpful processing option according to your affordable means.
Second step: you need to verify the information so provided in the form, and please double check it. Now, you can have a convenient online payment through PayPal or with your valid debit or credit card.
The third step: upload the scanned copy of the passport and the negative PCR COVID test results taken 120 hours before travel and any other documents that are required to process. Then, click on the "submit" button.
DO I NEED TO TAKE A SECOND RT-PCR TEST UPON ARRIVAL?
Yes. You will be screened upon entry and need to take a second COVID-19 test. Till the results are obtained, you need to stay in a designated hotel and the results will be sent via mail or phone messages. Therefore, a hotel booking confirmation before arrival is required for you. Click here to get more details on travel during coronavirus.
WHERE CAN I FIND MORE INFORMATION ON PASSENGER LOCATOR FORM?
If you still have any unresolved issues then click here and our customer support team will contact you. You can also access the service and support from us for your queries and we will help you to get the process to complete successfully without much hindrance. You can reach out to us at any time. If you need more information on Passenger Locator Information then visit iVisa.com.
IS IT SAFE TO APPLY FOR THE PASSENGER LOCATOR FORM WITH IVISA.com?
Yes, it is safe to apply for a Passenger Locator Form with iVisa.com. It is fast, simple, and secure to use. Your privacy is our concern. All the information given by you to fill in the application is handled by professionals by the prescribed standards. Information used for processing documents is stored safely with advanced software technology. Click here to visit the client reviews to get more details about our services.
Press here to start your application with iVisa.com.