When planning a trip to Rwanda, you must apply for a Rwanda visa online before departure. You can obtain a travel document with the least amount of effort possible with the assistance of iVisa.com.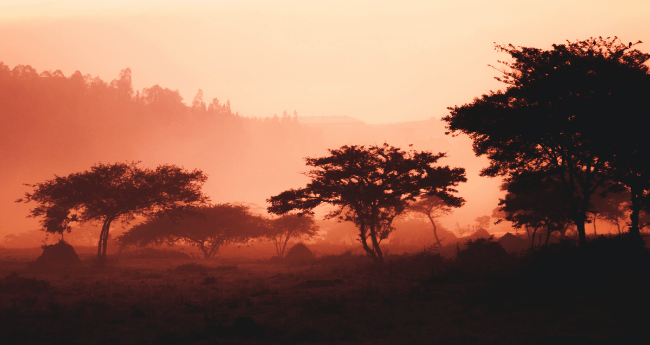 The e-visa provides you with a Single Entry, and you cannot stay more than 30 days at a time in Rwanda. You can read the rest of the article for more details about the Rwanda visa for the citizens of Afghanistan.
Frequently Asked Questions
What do you mean by Rwanda visa for the citizens of Afghanistan?
A Rwanda eVisa provides an electronic travel permit to facilitate entry into the state. You can obtain it online. Apply for the Rwanda visa via iVisa.com and learn more about the Rwanda visa for the citizens of Afghanistan.
You can use the online Rwanda visa to visit Rwanda for vacation, leisure, and to visit loved ones. Rwanda eVisas can also be obtained for transit.
How long does a Rwanda visa last?
Rwanda eVisas are valid for 30 days after arrival from the date of issuance. An online Rwanda visa will allow you to enter the country once. The validity of an eVisa for a tourist or family visit is 30 days after arrival. eVisa holders with these types of Rwanda visas may stay in the country for a period of 30 days Per Entry.
With Rwanda's transit eVisas, the traveler has a maximum of three days to spend between flights in the country.
Can citizens of Afghanistan apply online for a Rwanda visa?
Yes. Afghan citizens are eligible to apply online for a visa with iVisa.com and it only takes a few minutes. Check the visa requirements for your destination using the Visa Checker Tool on iVisa.com.
To apply online for a Rwanda visa, what do I need?
It won't take much effort on your part to obtain a Rwanda visa. Here are the only things you need:
Scan of Passport: It is a requirement that all applicants have passports. A person's travel document must also remain valid for at least another 6 months after their arrival in Rwanda. The page needs to be blank as well.
Email address: It is essential that iVisa.com receive an email address to which you have access in order to provide you with a Rwanda visa.
Means of payment: When you apply online, you must use a payment method that allows online payments. You can pay using credit or debit cards.
What are the processing options offered by iVisa.com?
During the application process, you can choose a processing time. There are three options on iVisa.com:
Standard processing option: If you aren't in a rush (

7 Business Days

), go for this inexpensive option (

USD 75.00

).
Rush processing option: Compared to the standard option, this one is faster (

2 Business Days

). However, it costs a little more (

USD 100.00

).
Super rush processing option: This is the most expensive option (

USD 130.00

) since it is the fastest (

1 Business Day

).
How to apply for a Rwanda visa for the citizens of Afghanistan?
Follow these steps to apply for a Rwanda visa for the citizens of Afghanistan.
First: You just need to fill out the form and choose your processing time.
Second: Pay the application fee online after verifying the information.
Third: You need to upload a copy of your passport and other documents if required.
Can I trust iVisa.com to process my order?
For those who wish to get an e-Visa on time, they can apply through iVisa.com. Our advanced software ensures that the information you give us is safe and secure. Our primary concern is protecting your privacy.
See the comment section for more proof.
How to get more details about the Rwanda visa for the citizens of Afghanistan?
In case you have any questions left unanswered, please get in touch with our customer service agents. They will provide further clarification on the Rwanda visa for the citizens of Afghanistan.
You can also reach us via email at [email protected].
iVisa.com Recommends
Rwanda is located in Central Africa, bordering Uganda to the north, Tanzania to the east, Burundi to the south, and the Democratic Republic of Congo to the west. One of Africa's smallest nations, Rwanda is home to an incredible diversity of plants and animals. While mountain ranges make up most of the country's center and west, savanna, plains, and swampy areas make up the east.
With something for everyone to enjoy, Rwanda is on its way to becoming the continent's premier travel destination. Try out the local food and music to experience the real life of Rwanda.
It's not uncommon to see people surprised that Rwanda has a beach. Lake Kivu is the largest body of water in Rwanda and covers more than half of its western border, which is where Rubabu (also known as Gisenyi) lies. In only an hour's drive from the Volcanoes National Park, Rubavu makes a great place to unwind after an active day of hiking. There are many colonial mansions surrounded by lush tropical gardens along the lake's shore. Relax and enjoy the lake's palm-tree adorned promenade, swim in its cool waters, or spend the day walking the sandy beach on the lake's shores.