You will need to make sure you have everything you need before planning a trip to Rwanda. The country remains one of the best East African destinations in the world because of the nature present there and fun-packed tourist activities, delicious cuisine, diverse culture, and friendly people.
If you are planning a trip to Rwanda, you will need a Rwanda visa for Albanian Citizens, and at iVisa.com we can assist you in obtaining it. Albanian citizens can apply through our website and get the process completed in less than 10 minutes!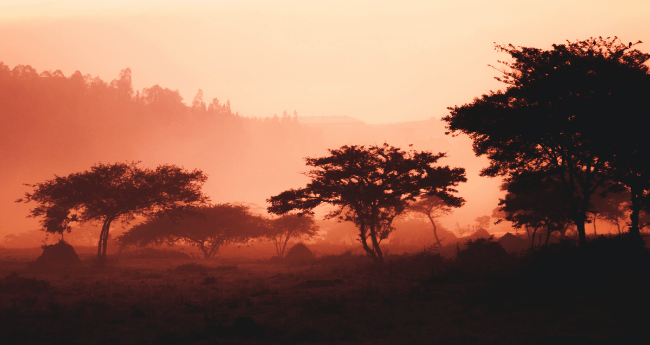 Albanian citizens also have the luxury of applying for a Rwanda visa for Albanian Citizens upon their arrival in Rwanda. However, this process is completely online.
You can now apply for the Rwanda eVisa. If you wish to double-check your eligibility for the eVisa, you can try the iVisa Visa Checker. You just have to fill in 'Albanian citizens' as your nationality and pick Rwanda as your destination, and you will know in an instant if you can get an electronic Visa.
Frequently Asked Questions
What documents do I need as an Albanian citizen to apply for the Rwanda visa for Albanian Citizens?
iVisa.com can get the process completed without much hassle. You will only need to add some personal information and the following documents:
Valid passport: You will need a valid passport as an Albanian citizen to enter Rwanda. You must ensure that the passport will not expire for at least 6 months after your arrival in Rwanda.
Email ID: iVisa.com will be sending you your processed eVisa on the email address, make sure you share a legitimate and active email address.
Payment: You will need either a debit card or credit card to make the payment for your application. These items should help you begin your Visa application for Rwanda visa for Albanian Citizens. However,you will also need the following documents to enter and stay in Rwanda:
Visa application form: This document will be sent to your email address by iVisa.com. You will need a completed and approved copy of the same.
Two photos: Your photos cannot be older than 6 months.
Passport: You will need your original passport.
What is the processing time and cost of the Rwanda eVisa?
All applicants of the Rwanda visa for Albanian Citizens do not have the same budget or time considerations, iVisa.com has these three options for your visa application. The faster you wish to get your visa, the more you will be required to pay.
The three options are:
Standard processing: This process will take a few days; however, you will be sure to receive the visa well in time before your trip. This is the best option for those who have planned their trip in advance and are looking to save on their budget.
Rush processing: At a reasonable price, you will get the approved Rwanda eVisa in a few days.
Super Rush processing: This is the best option for those who need to travel to Rwanda on an urgent basis. You will receive the approved visa in just a few days.
How can I apply for an eVisa as an Albanian citizen?
The online application form created by iVisa.com for Rwanda visa for Albanian Citizens is simple. You can choose either of the three options to complete the process and contact the iVisa.com support team for any help, they are available 24/7 to answer all your queries.
For your Rwanda visa for Albanian citizens, you need to begin by filling out the application form. Make sure you add the correct copies of all the documents required and press the submit button in time.
You would have successfully applied for the Rwanda visa for Albanian citizens.
Why should I trust iVisa.com?
iVisa.com has been the one-stop destination for all travelers. Our team is diligent and makes sure that all the information provided is accurate and up to date. We have been helping people from around the world procure the Rwanda visa for Albanian citizens.
I need to know a few more things before I can plan my trip, can you help me?
Yes, iVisa.com can help you with the Rwanda visa for Albanian Citizens as our customer support team is available at all times to answer all your queries regarding your stay abroad.
You can visit our website to know more about the changing guidelines, or write to us via email [email protected]. Our team of experts will get back to you soon.
iVisa Recommends
The Nyungwe Forest National Park is one of the most significant forest conservation sites on the African continent. Here you can track chimpanzees and observe a wide variety of flora and fauna species. When in Rwanda, you must also visit the King's Palace Museum, where you can also see the royal residence of King Mutara.
Lake Kivu is the largest lake in the country and a perfect spot to relax with your friends and family. When here, you can also take a one-day trip to the Rubavu resort town. You can end your stay in the country by visiting the Volcanoes National Park, and the Gorillas Guardians Village found right around the corner.
iVisa.com wishes you a pleasant stay in Rwanda!