Rwanda is a travel destination that is on everyone's bucket list. It has everything to offer, from enchanting scenic views to a thriving, vibrant culture, you must visit this beautiful African nation. Rwanda Visa for citizens of Qatar has now become faster than ever before.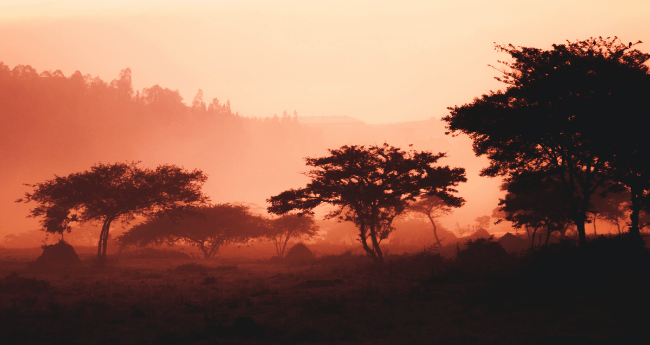 All citizens of Qatar can now apply for the Rwandan eVisa that will enable them to obtain the visa on the dot. If you are a citizen of Qatar, you can now visit Rwanda with an online visa for a short time.
Frequently Asked Questions
We have curated a list of frequently asked questions regarding a trip to Rwanda. You can refer to these questions before planning for your trip to Rwanda with your friends and family.
How do I obtain the Rwanda eVisa?
It will only take a short online form to begin your Rwanda Visa for citizens of Qatar application process. You will need several approved and valid documents in addition to your visa application to be able to stay in Rwanda.
What is the processing price and time for my Rwanda Visa for citizens of Qatar?
You can choose any of the following options for Visa application on iVisa.com:
Standard processing: This is the most affordable option for those who are planning their trip well in advance.
Rush processing: This option will cost you slightly more but will ensure that your Rwanda eVisa arrives well on time.
Super rush processing: This is an ideal option for those who need to leave for Rwanda immediately. You will be able to receive the eVisa in 2-3 days business days.
What are the travel documents needed to get the Rwanda Visa for citizens of Qatar?
Here are the documents that you will have to obtain before entering Rwanda:
A scanned copy of your passport's information page.
Accommodation proof regarding your stay in the country.
A picture of yourself holding the credit or debit card with which you made your online payment to obtain your eVisa. The last four digits of your card number should be visible in the picture.
Can you tell me more details about the Rwanda visa for Qatar residents?
The Rwanda Visa for citizens of Qatar is a single entry visa. It is an electronic travel authorization that will allow you to stay in Rwanda.
Your single entry Rwanda Visa for citizens of Qatar will allow you to stay in Rwanda for a period of 30 days and is valid for a period of 30 days.
You must make sure that your passport is issued by the government of Qatar. In addition, you must also make sure that your passport will not expire during the duration of your stay in Rwanda.
You can also apply for a transit visa that will allow you to legally stay in Rwanda for 30 days.
I have some unresolved queries, where can I ask?
For all your queries, you can contact our round-the-clock customer service agents on our website, iVisa.com, or send us an email and we will get back to you as soon as possible.
Is applying through iVisa.com safe?
iVisa.com is a transparent and reliable solution for Rwanda Visa for citizens of Qatar application processes. You will receive your approved Visa on your email.
iVisa.com Recommends
Kigali is a remarkable place to begin your vacation- home to many bazaars and business opportunities. Huye, also known as Butare is where the National University and the National Institute of Scientific Research are located. When here, you must visit the National Museum of Rwanda.
The Volcanoes National Park is also one of a kind, this is a gorgeous conservation area found close to the Virunga. The King's Palace Museum, one of the country's eight national museums, is a place you must visit when in Rwanda. Here you can see the traditional ritual of singing poems to cows, a unique experience for all.
Here you can visit the sites of Karismbi and Sabyinyo mountain tops. Kibuye is located on the beautiful Lake Kivu and is a sight to behold. You can visit the catholic church found here as well. The Akagera National Park is one of the most famous spots in East Africa- when here you can take a safari and spot some exquisite giraffes, jackals, and more!
The Ethnographic Museum of Rwanda is home to some of the best ethnological and historical artifacts from the region. It can be found in the Huye district of the country and will leave you awe-inspired.
iVisa.com wishes you an adventurous trip to Rwanda!