When you decide to travel to Rwanda for tourism purposes, one of the things you must know is that you may need to apply for a visa in advance. The only way you can skip it is if you are exempt. However, you will be pleased to learn that Rwanda's visa policy includes an electronic visa system. It allows all nationalities that are not visa exempt to apply for a Rwanda visa online. iVisa.com can help with the entire process. To learn more about the Rwanda e-visa, please read the information below.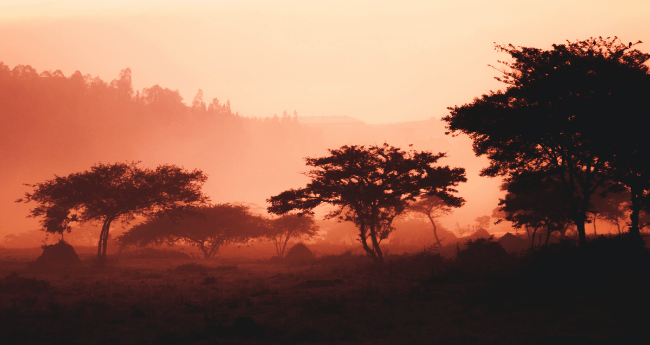 Frequently Asked Questions
What is a Rwanda visa for the citizens of Somalia?
Rwanda visa on arrival is available on arrival for Somali citizens. The stay is usually short with a period of 3 months and the visa expires in 30 days. Applicants are required to be present when applying for a Rwanda visa on arrival. A total of 2 documents are required for applying for a Rwanda visa on arrival.
Why do citizens of Somalia need a Rwanda visa?
No, a visa is not required for Somali citizens. You can get visa details, documents required, official website and other details for Rwanda visa but if you still have questions which are unanswered, then you can discuss with the community. Somali citizens can get a visa on arrival for travelling to Rwanda.
What is the validity of the Rwanda visa?
The visa is valid for a period of 30 days. The stay is usually short with a period of 3 months
How to apply for the Rwanda visa for the citizens of Somalia?
There are three steps you need to follow to complete the application process on iVisa.com.
First: Fill out your basic information. You must select one of the processing options.
Second: Ensure that the information is correct and submit the application fee using a debit/credit card.
Third: Upload all required documents.
What are the processing options available with iVisa.com?
To make matters easy, iVisa.com offers three processing options to choose from.
Standard Processing Option: To process your application, you will be charged a basic application fee. Although the process is lengthy, it is a good option for people who have planned their trip well in advance.

USD 92.99

-

7 Business Days

Rush Processing Option: The processing is faster, but it is also more expensive.

USD 109.99

-

2 Business Days

Super Rush Processing Option: At present, this is the fastest option. The most expensive option, as well.

USD 167.99

-

1 Business Day
What are the details needed to complete the application process?
You need to upload these details to complete the application process.
Your passport: You will need a copy of a valid passport to prove your identity.
Email Address: You'll receive your travel document by email.
Payment method: Apply online using a payment method of your choice. Credit/debit cards are accepted
How secure is iVisa.com to process my order?
We use advanced software to encrypt your information. Your privacy is important to us. Go through the comment section for more proof.
Where to find more details about the Rwanda visa for the citizens of Somalia?
In case you have any further questions, please let us know. To learn more about the Rwanda visa for the citizens of Somalia, you can reach our customer support team. They are available 24/7.
iVisa.com Recommends
The country of Rwanda is located in East Africa. In addition to Uganda, the Democratic Republic of Congo, Burundi, and Tanzania, Rwanda shares borders with these countries. There is something beautiful about the hills of Rwanda, her volcanoes and mountain gorillas, but sadly, the country has endured one of the worst genocides in recent memory. The government of Kagame undertook the difficult task of healing the nation, reconciling the nation, and bringing people together to rebuild their country following the genocide. With few resources, Rwanda is now considered a benchmark for other African countries on how to organize their people, combat corruption, and build efficient systems.
There is no doubt that Rwanda has made fantastic progress in its tourism sector since the new government came into power. It is filled with natural beauty, superb weather, endless hills, volcanoes, lakes, rivers and plenty of wildlife, making Rwanda a wonderful destination for travelers. Efforts have been made by the government to promote tourism. There are high standards for the infrastructure in the tourism industry, including the roads, hotels, and the national parks, which are managed by patriotic and dedicated citizens. The capital Kigali is regarded as one of the cleanest cities in Africa, and Rwanda is one of the safest countries to visit in the world. There are a number of exciting attractions in Rwanda, friendly locals, and great local cuisine in Rwanda.