Travelers with a South African passport must apply for a visa before entering Rwanda. Due to the COVID-19 pandemic, the Rwanda eVisa may be on hold, but we recommend staying alert to our website as this document could be available again very soon. In the meantime, we suggest reading the questions below to learn more about the Rwanda Visa for the citizens of South Africa and hence get ready to enter this country once the borders are open to the public again.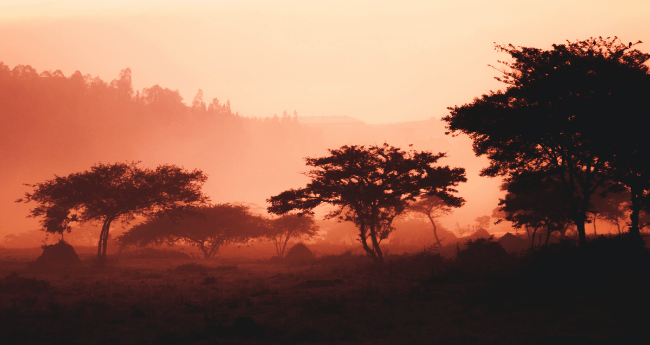 Frequently Asked Questions
What is a Rwanda eVisa?
The Rwanda e-Visa (better known as Rwanda Entry eVisa) is an official travel item required for certain foreigners wishing to enter the Republic of Rwanda. It is processed electronically, so it is not as difficult to obtain as a paper visa.
What do I need to apply for the Rwanda Visa for the citizens of South Africa?
As you will see below, the list of requirements for a Rwanda visa is quite short, and the items on it are easy to acquire. Here is what you need for a successful application process:
Passport –Take a look at its expiry date to check if it is valid for another 6 months after arrival and has at least one blank page.
Photo – As recent as possible and taken on a white background.
E-mail address – Your Rwanda e-visa will arrive via e-mail in PDF format.
Means of payment – iVisa.com accepts credit or debit cards.
What is the price of the Rwanda eVisa and what are the processing times?
The waiting period and the cost for a Rwanda visa depend on which option you choose regarding the processing time of your application. iVisa.com gives you three choices so that you can pick the one that best suits your needs:
Standard Processing Time: -

USD 75.00

-

7 Business Days

Rush Processing Time -

USD 100.00

-

2 Business Days

Super Rush Processing Time -

USD 130.00

-

1 Business Day
How to apply for a Rwanda visa for the citizens of South Africa
The online process to get a Rwanda Visa for the citizens of South Africa is very simple. If you decide to apply for it, you only have to follow these steps:
First, you must complete the application form on our website and select the best processing speed for your eVisa.
Second, you ought to confirm that the information you previously wrote is correct, and you also have to pay the fees.
Third and last, you must upload and add the documents needed to the form. Click on 'submit' once you finish.
As soon as you are ready with that, you will have to wait for your eVisa by email inbox and that will be all!
Please note that we might not be offering this eVisa right now due to the COVID-19 pandemic, but we still advise you to stay alert as we will launch it again very soon!
Is it safe to use iVisa.com?
Safety is one of our main concerns, so you should not worry when using our services online. We will not share your personal information with anyone. Besides, you are free to check our reviews in case you have doubts.
Where do I get more information about the Rwanda visa for the citizens of South Africa?
Go to our website to read more information about the Rwanda visa for the citizens of South Africa or simply contact our agents through an online chat or email.
iVisa.com Recommends
Rwanda is an East African country that's commonly referred to as "the country of a thousand hills". It is relatively stable, so it is one of the few countries in Africa that can be quite pleasant to visit. Its abundant flora and fauna will keep you busy during your trip there. Rwanda houses a few rare animals, including the silverback gorillas. Although we do not recommend getting too close to them for obvious reasons (they are clearly very violent). Apart from that, you will be able to admire many species of birds and insects. We could say that this country is a small paradise for bird watchers.
A lot of things await you in Rwanda. You will go back home with incredible memories once you visit this country. For beginners, the Nyungwe forest, placed in southwest Rwanda, is a magic country filled with many species of animals. Chimpanzees, as well as the other 12 primate varieties, call this forest their home. You can book tours which we highly recommend, to avoid getting lost.