The Corona pandemic has been increasing on the daily concern and many countries have adopted several safety guidelines to protect and secure the travelers from the spread of this pandemic situation. It's a hard time for travelers as they are exposed to a wide risk of COVID-19 rising conditions and need specific requirements at this condition for visits to their intended destinations. People planning to travel to Rwanda need to follow certain measures to prevent individual spreading and their contact with diseased ones. They need to have a certificate of a negative SARS-CoV 2 Real-Time Polymerase Chain Reaction (RT-PCR) COVID-19 test performed within 72hrs of departure time from a certified laboratory. Other tests, such as Rapid Diagnostics Test (RTD)s are not accepted. They need to upload these negative results of PCR for getting the Passenger Locator Form.
Click here to start your application for Rwanda Passenger Locator Form with iVisa.com. It is fast, easy, and reliable. If you are planning a trip to Rwanda then read this article completely to see the requirements for a Rwanda COVID-19 test.
Note: Since June 14th, 2022, the Rwanda Passenger Locator Form is no longer necessary to enter the country.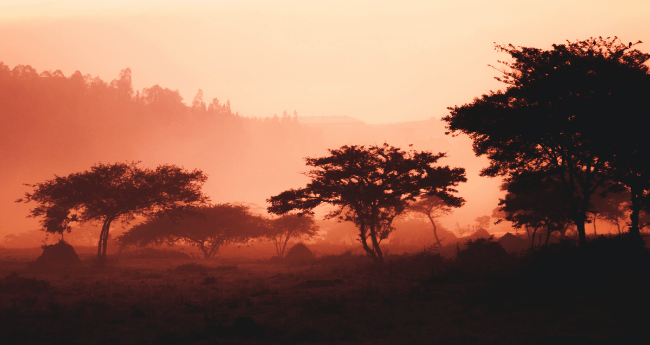 Frequently Asked Questions
WHAT ARE THE RWANDA COVID TEST REQUIREMENTS?
Currently, there are no other covid restrictions to follow in Rwanda. Testing and quarantine requirements are no longer needed.
For more information on travel documents click here.
Do I need a COVID vaccine or vaccination certificate to enter Rwanda?
No, you don't. As of today, COVID-19 vaccination passports or certificates are not mandatory to enter Rwanda. Since information may change quickly, we advise you to follow up on the latest Rwanda travel updates and/or contact your local embassy.
WHAT IS A PASSENGER LOCATOR INFORMATION FORM?
The Health Declaration form is mandatory for travel to Rwanda as it protects passengers from and to entries to Rwanda from getting and spreading of the coronavirus. This will ensure you safer travel by mitigating the risk of contact.
Rwanda Passenger Locator Information, which is a Health Declaration form to be completed by the traveler before their departure, and according to the information on the form, the visitors will be contacted by the government if they develop symptoms of coronavirus or if they are exposed to any positive patients. All travelers need to wait 24 hours for the results of their COVID-19 test at designated hotels after their arrival and that's why the hotel confirmation is required before travel.
If you are ready to start your application then click here.
WHY SHOULD I COMPLETE THE RWANDA PASSENGER LOCATOR INFORMATION BEFORE ARRIVAL?
It is a mandatory form to complete the process before arrival as this information will be used by the government to contact the traveler if he/she develops coronavirus while traveling. This is mainly to mitigate the risk of spreading of pandemic disease. The form to be filled includes the contact details, the travel plans, and the address of the person, the passport number, to upload negative COVID results. Their flight details will also be used if the travelers develop symptoms of coronavirus to help inform and protect others. The form can be filled in on iVisa.com and for further queries, you can contact our team.
DO I REQUIRE A VISA TO TRAVEL TO RWANDA?
Thirty days tourists' visas are free and this entry visa is valid for a single entry for a period not exceeding 30 days per entry. Click here to check your visa eligibility. You may get an e-visa which is an entry-exit tourist visa to and from Rwanda. To apply for it, you need to undergo certain procedures;
Fill out the online application: complete your easy online application and pay with a credit card or PayPal
Receive the document via email: no need to go to the embassy. We do it for you so don't lose valuable time.
Enter the destination: present the passport and the necessary document upon arrival.
CAN YOU MENTION ABOUT THE PROCESSING TIMES AND EXPENSE WITH IVISA.com?
Processing travel documents can be a time-consuming task that is why iVisa.com provides three options to choose from.
Standard Processing Option: the standard option to avail of the document most affordably.
Rush Processing Option: you can get the form to be processed faster than the above way and the expense is a little bit more.
Super Rush Processing Option: fastest and expensive option where you get the document soon to hand.
HOW DO I PROCESS MY PASSENGER LOCATOR FORM TO RWANDA?
It takes a decent amount of effort and time filling in this form which shouldn't require more than 15 minutes to spend. Only what you need is to have adequate and necessary details and documents with you. You needn't go to any place but to spend a few minutes online to get your form process. The ways to start include:
Fill an online application with details and to choose the processing mode.
To verify the information and complete the payment through debit/credit cards or PayPal.
To upload the scanned copies of passport (valid for at least 6 months), negative pre COVID tests, confirmation copy of the hotel to stay there after arrival. Finally, click the "submit" button to complete the process.
Our team will get the form processed on time. Click here to contact us for any clarification and will support you at most appropriately.
WHAT ARE THE DOCUMENTS REQUIRED TO PROCESS MY PASSENGER LOCATOR FORM TO RWANDA?
Filling the application with iVisa.com is done online but you need to provide the following documents:
Valid passport scan copy: we require enough details and contact information about you to fill the form.
You can choose any method of payment that is via PayPal or with a valid debit or credit card A valid email address.
IS IVISA.com SAFE TO USE?
Yes, it is completely safe to use iVisa.com to get any travel documents because it is powered by advanced software. Your information will be safely stored in an encrypted format. If you need more clarification then visit our comment section.
WHERE CAN I GET MORE INFORMATION IF I HAVE SOME UNRESOLVED QUERIES?
If you still have any unresolved issues then visit iVisa.com's website for more information. If you need personal assistance then click here and our customer support team will contact you.
Choose the services of iVisa.com for a smooth trip to Rwanda.