[Rwanda Passenger Locator] is a mandatory measure taken by the Rwandan government due to the pandemic condition. This includes the contact details; travel plans and address of the person. The passport number is also important as with these details the people will be contacted as part of their contact tracing to prevent the spread of coronavirus. This is a Health Declaration form stating that an individual does not possess COVID-19 by submitting prior PCR tests from a recognized laboratory. Other tests will not be accepted. This test should be taken 120 hours prior to departure. This form is very essential as no one can board a flight to Rwanda without its completion. Visitors under the age of 16 need not fill an individual form if they are travelling with guardians/ parents. Their details can be entered on the guardians/ parent's form. If you need a Passenger Locator Form then click here. Read this article to the end for more detailed information.
Note: Since June 14th, 2022, the Rwanda Passenger Locator Form is no longer necessary to enter the country.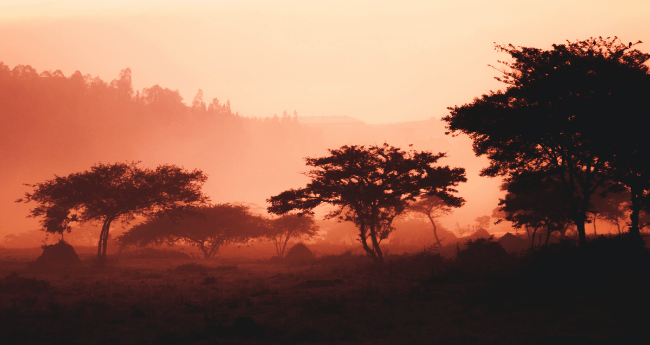 Frequently Asked Questions (FAQs)
WHAT ARE THE NECESSARY DOCUMENTS REQUIRED TO PROCESS THE PASSENGER LOCATOR FORM TO RWANDA?
You can get your Passenger Locator Form from iVisa.com. It is an online process and it helps for entry and exit to Rwanda. You can stay for up to 30 days and if needed, can extend the visa too. The necessary documents include:
Scanned copy of valid passport: this is required to get the necessary information such as passport number and contact details
Proof of accommodation: this is the proof of a hotel to stay in upon arrival till you get the results of PCR tests done there.
Negative pre-departure COVID-19 test result: only this test will be accepted from an accredited laboratory.
Valid email address: to send you e-visa after the completion of the process.
Do I need to take a PCR COVID-19 test before traveling to Rwanda?
COVID test prior to arrival: PCR or rapid test within 72 hours.
COVID test exemptions: Children under 5.
Do I have to quarantine upon arriving in Rwanda?
Quarantine requirements: There are no quarantine requirements.
WHAT WOULD BE THE PROCESSING TIME AND FEES WITH IVISA.com?
Passenger Locator Information Form is mandatory for travel to Rwanda. This is to mitigate the spread of pandemic disease. No one can board without completion of this form. Each of the processing times are as follows:
Standard Processing Option: to get the document in a standard and affordable manner.
Rush Processing Option: you can obtain your document after the completion of the form very fast but the price is a little bit high.
Super Rush Processing Option: most expensive option and will provide you with the document as soon as possible.
After selecting a processing option then click here to start your application.
HOW DO I PROCESS MY PASSENGER LOCATOR FORM TO RWANDA?
This form has been created as it is an effortless process that may take just a few minutes to complete. You can use the following steps;
First, fill in your application form. Then, select your processing time according to your travel needs.
Second, verify the details provided and make online payment through PayPal or debit/credit cards.
Third, upload your scanned passport and other documents (negative COVID test results, proof of accommodation). To end up, please deliver the online form by clicking the "SUBMIT" button.
If you have any doubts in these steps then click here, soon our experts will help you get the form completed provided you have the necessary documents and details.
IS THE PASSENGER LOCATOR INFORMATION FORM IMPORTANT?
Yes. It is mandatory and important for every traveler to Rwanda as they cannot board without it. The details in the form will be safeguarded and will be used to contact the travelers if they have contacts with infected persons while traveling. Only people having completed this form are eligible to travel to Rwanda. Get this health declaration with iVisa.com. It is fast, safe and simple to use.
WHAT DO I NEED TO APPLY WITH IVISA.com?
You can fill in the application form online with iVisa.com, but you will need the following mandatory documents:
Valid passport: with at least 6 months validity.
Negative PCR test from an accredited laboratory.
Hotel confirmation as proof to stay upon arrival.
Details of travel plans and dates.
HOW SAFE ARE THE SERVICES OF IVISA.com?
iVisa.com is very safe to use. You get your travel documents without any difficulties. It is backed by advanced technology and a skilled professional team. Your data is processed as per the highest standards. Click here to see our comment section.
WHERE TO LOOK FOR MORE INFORMATION IF I HAVE SOME UNRESOLVED ISSUES?
You can visit the ivisa website for more information. If you have any unresolved issues then click here and soon our customer support team will contact you. You also drop in a mail at [email protected]
Click here to start your application.