For any curious traveler, it never hurts to explore an island isolated from urban city life. Saint Kitts and Nevis can be one of those isolated islands you're looking for. It might be a not-so-famous country, but it still has a lot of hidden gems that you should get to know.
Plus, if you're from certain countries like the United States, Canada, or the Netherlands, then you're one step ahead of other travelers. That's because you'll only require a St. Kitts & Nevis Immigration Form to enter the country. No need for long queues at the airport or the local embassy. An Online Immigration Form is enough in your case.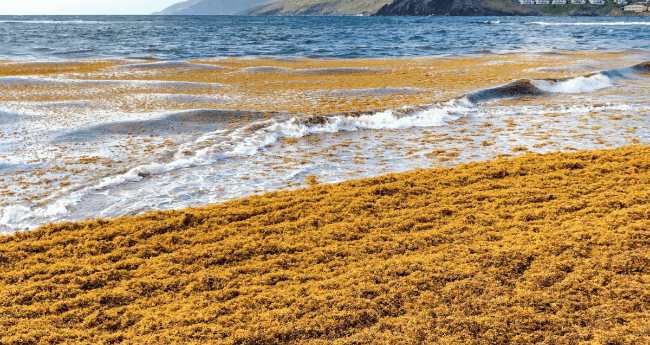 But the main question tends to be How Citizens of the Netherlands Can Enter St. Kitts & Nevis During Coronavirus, which is why we've prepared this short but useful guide for you.
By reading the questions below you'll be able to see what items you need to apply, where you can apply, and how you can complete this process in less than 15 minutes. The hint we can give you is that this document is available at iVisa.com, so you can apply for it at once after you read the guide.
Frequently Asked Questions
Do I need a St. Kitts & Nevis Immigration Form if I'm from the Netherlands?
Many foreign citizens must apply for the St. Kitts & Nevis Immigration Form, including Dutch readers. That's why you have to apply for it before planning the rest of your trip to the country.
This form works as a Health Declaration to enter the country. You can apply for it by using an electronic platform, for example, the one we have at iVisa.com.
Travel documents like this one are necessary to travel to many countries around the world. Remember that the COVID-19 is still a global issue and you must take care of your safety and the safety of other people. That's why many governments have implemented systems like Immigration Forms to allow the entry of foreigners.
But, you'd be happy to know that the Immigration Form is an easy-to-get document. You won't have to visit a consulate or wait in a long line at the airport to have it.
Do I need a COVID vaccine or vaccination certificate to enter Saint Kitts and Nevis?
Yes, Saint Kitts and Nevis has been taking steps to restore travel within its borders. In order to enter Saint Kitts and Nevis, you'll need to display your COVID vaccine passport or vaccination certificate.
Accepted vaccines are Bharat Biotech-Covaxin, Pfizer/BioNTech, Covishield , Moderna, AstraZeneca/Oxford, Sinovac and Sinopharm
You are considered vaccinated if all doses of a vaccine against SARS-Cov-2 have been administered for at least two weeks before traveling.
Do I need to take a PCR COVID-19 Test before traveling to St. Kitts & Nevis?
COVID test prior to arrival: PCR within 72 hours or antigen within 24 hours
Do I have to quarantine when I get to St. Kitts & Nevis?
All non-vaccinated and partially vaccinated returning nationals/residents must follow a 9-day quarantine, either at a pre-approved property, government facility or approved hotel. PCR test on day 9 is required to end quarantine.
Unvaccinated children between the age of 12 -17 who are traveling with fully vaccinated parents or guardians must undergo a PCR test within 24 hours of arrival. Parents are to remain in "Vacation in Place" (quarantine) with the child until receipt of negative PCR test results.
What items do I need to get the St. Kitts & Nevis immigration form?
The list of items required to get this document might vary from country to country. In the case of the citizens of the Netherlands, we only ask for the following items:
Your biometric passport with a validity of 6 months after you arrive in the country.
You also need your valid email address to get your Immigration Form and other important announcements.
Valid payment methods. For this, you can use a debit/credit card or your Paypal account.
You might have to offer a copy of your flight ticket.
You might need proof of your funds to stay in St. Kitts & Nevis.
The previous list is what you need when you use iVisa.com, but with other application methods or websites, you could need more things. Therefore, we recommend you use our online application form to get your Immigration Form easier and quicker.
If you want to see How Citizens of the Netherlands Can Enter St. Kitts & Nevis During Coronavirus, click on this link.
What is the price of the St. Kitts & Nevis immigration form?
We understand that the price is not something to take for granted. However, there's not an official price for the St. Kitts & Nevis immigration form yet because this document was recently launched. What we can let you know is some basic information about our processing times.
We have three options available on our website: Standard, Rush, and Super Rush. Each of these options has different prices and processing times, of course. The general rule is that the more expensive the price, the faster the processing. We can explain these processing options this way:
Standard Processing Option: You can choose this option if you're not in a rush, but you still want to save time for your trip. It's not as fast as the other processing options, but it makes you save money.
Rush Processing Option: This processing time is faster than the Standard option, so you have to pay a bit more.
Super Rush Processing Option: If you're in a rush, then you should choose this option as it's the fastest one. However, it has the highest price too.
Depending on the urgency you have, you can choose any of them.
Remember that you can see How Citizens of the Netherlands Can Enter St.Kitts & Nevis During Coronavirus on this link.
How can the Citizens of Canada enter St. Kitts & Nevis During Coronavirus?
You won't have to spend a lot of time filling in our online form. It has only 3 parts and each of them is easy to complete:
First Write down your basic information in the online form and select your processing time once you're sure of what to choose.
Second Verify your details so you can continue with the payment. It's important to avoid mistakes as you won't be able to change anything once the document is processed.
Third Attach the documents required to the form and once you complete everything, finish the online process by clicking on 'submit'.
You're free to contact us if you have questions about this process. We're ready to help you at any time.
Read more details on How Citizens of the Netherlands Can Enter St. Kitts & Nevis During Coronavirus on this link.
Is it safe to use iVisa.com to get the Immigration Form?
You can feel safe by using our online platform because we're constantly improving it. By doing this, we avoid unwanted information from being leaked, and we also protect our database in the best way possible.
You can apply with us once you feel ready. You can also read our reviews if you have doubts about the service we offer.
I still have questions about this document, where can I get more info?
To see more information and learn How Citizens of the Netherlands Can Enter St. Kitts & Nevis During Coronavirus reach out to our customer service. This service is available 24/7. You can also get more information about this and other travel documents here.