More people are receiving the coronavirus vaccine around the world and this has relaxed several travel restrictions as well. If you are planning to visit Saint Kitts anytime soon, you might be worried, "Do I need a vaccine to travel to Saint Kitt's & Navis?" Well, you are fortunate because travelers of Saint Kitts & Navis do not need a coronavirus vaccine to visit the country.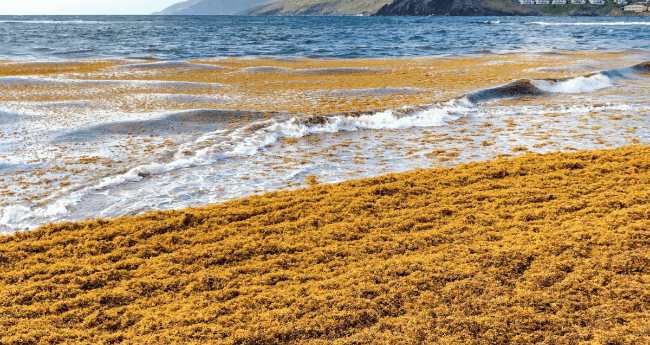 Saint Kitts is resplendent with white sand beaches, deep blue skies, and clear waters lined by colorful reefs. The island is a top choice to visit for people across the world. When there, you can explore the best of Caribbean weather and also enjoy heritage trails, art galleries, and museums.
If you are planning on traveling to this iconic sugarcane island and are still wondering, "Do I need a vaccine to travel to Saint Kitt's & Navis?", you need not worry anymore as iVisa.com is here to make your travel documentation easier than ever. Even so, you will need other mandatory documents to ensure you can travel to Saint Kitt's as per your wishes.
Find out more about the travel documents for Saint Kitts & Navis.
Can I get a Health Declaration through iVisa.com?
At the moment, visitors of Saint Kitts & Navis do not need to have a vaccination to enter Saint Kitts. However, getting a Health Declaration can be a time-consuming task, but by completing the following three quick steps on iVisa.com, your application will be completed in no time:
Complete the online form with your personal details.
Check your answers to ensure all the details you have mentioned in the application form. Once you complete this, select your preferred processing time and complete the payment process.
Upload any essential document as mentioned in your application. iVisa.com will send you the processed Visa in your email inbox as soon as it is approved. With these simple steps, your application process has begun.
Frequently Asked Questions
Do I need a vaccine to travel to Saint Kitts?
Yes, Saint Kitts and Nevis has been taking steps to restore travel within its borders. In order to enter Saint Kitts and Nevis, you'll need to display your COVID vaccine passport or vaccination certificate.
Accepted vaccines are Bharat Biotech-Covaxin, Pfizer/BioNTech, Covishield , Moderna, AstraZeneca/Oxford, Sinovac and Sinopharm
You are considered vaccinated if all doses of a vaccine against SARS-Cov-2 have been administered for at least two weeks before traveling.
You can find out more about the process to get your travel documents ready.
Do I need to take a PCR COVID-19 Test before traveling to St. Kitts & Nevis?
COVID test prior to arrival: PCR within 72 hours or antigen within 24 hours
Do I have to quarantine when I get to St. Kitts & Nevis?
All non-vaccinated and partially vaccinated returning nationals/residents must follow a 9-day quarantine, either at a pre-approved property, government facility or approved hotel. PCR test on day 9 is required to end quarantine.
Unvaccinated children between the age of 12 -17 who are traveling with fully vaccinated parents or guardians must undergo a PCR test within 24 hours of arrival. Parents are to remain in "Vacation in Place" (quarantine) with the child until receipt of negative PCR test results.
Can iVisa.com help me in getting the entry requirements for my visit to Saint Kitts & Navis?
If you wish to visit Saint Kitts & Navis and are still wondering, "Do I need a vaccine to travel to Saint Kitts?", no need to speculate anymore. Regardless, you will need an up-to-date passport to visit this place. We can help you get the documents for a stress-free trip. Among other things, you might need a Health Declaration as a citizen of any country to enter Saint Kitts & Navis.
Begin the application process today
I have to travel urgently! Can iVisa.com speed up my application?
Yes. iVisa.com has created three options for all our visitors to ensure that any urgent requests can get processed faster in order to help all those who are visiting Saint Kitts & Navis:
Standard processing: This is the most affordable option for those who already have a schedule for travel. By selecting this option, you will get the documents well in time before your trip.

USD 34.49

-

24 hours

.
Rush processing: You can pick this option for your application process if you require your documents a bit earlier than the normal delivery time. By paying a few bucks more, you'll receive the documents faster!

USD 67.99

-

8 hours

.
Super Rush processing: This is the most suitable option if you need to leave for Saint Kitts immediately. This is the quickest option and will make sure that you get your document as soon as possible.

USD 104.99

-

4 hours

.
Will I need a lot of documents to start my iVisa.com application?
Here are the documents you will need when applying for your Health Declaration to Saint Kitts:
You will need a valid passport with the information page.
A valid debit card or credit card that will enable you to make the payment for the process.
Your email address on which you will receive your documents for Saint Kitts.
Start the application for your Visa
I still have a few more questions, what do I do?
"Do I need a vaccine to travel to Saint Kitts & Navis?", and other questions can be sent to us via email and we will get back to you regarding all your concerns about the application procedure to Saint Kitts & Navis.
iVisa.com Recommends
Saint Kitts & Navis has exciting adventures for all and you can begin your journey with its Scenic Railway Tour, enjoy a tour around its many plantations, churches, and landscaped gardens. You can then visit the Romney Manor to get a sneak peak into the lives of the Carib inhabitants and their history. The Basseterre Circus is home to gothic architecture and the National Museum which will take you back in time. The Brimstone Hill Fortress and National Park are fun places to explore as they will help you imagine what the lives of the people would have been like all those centuries ago. You can wrap up the trip with a zipline adventure of the rainforest and a trek to Mount Liamuiga. iVisa.com hopes you have an exciting trip to Saint Kitts & Navis!
Find out more about travel documents for Saint Kitts & Navis and apply today