Although international travel is slowly coming back after the struggles of the coronavirus pandemic, countries around the world are establishing measures to keep the population safe. This is the case of St. Vincent, where travelers need to fill out a Pre-Arrival Travel Form if they want to enter the island. As well, visitors will have to be aware of the quarantine guidelines upon arrival.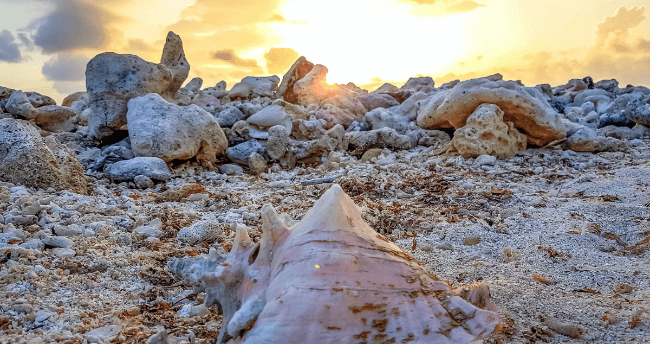 iVisa.com can help you obtain your Pre-Arrival Travel Form. Don't hesitate to have a fast, simple, and trustworthy service.
Find out more about the quarantine measures in St. Vicent below.
Frequently Asked Questions
What is a Pre-Arrival Travel Form?
The Pre-Arrival Travel Form is a document requested by St. Vincent authorities to all international travelers entering the country. The health document is mandatory.
Make sure to have your Pre-Arrival Travel Form before you land in St. Vincent.
Do I need to take a coronavirus test?
COVID test prior to arrival: PCR within 72 hours. Antigen test taken within 24 hours is also accepted for fully vaccinated travelers.
COVID test on arrival: Testing after arrival for all unvaccinated travelers- see the quarantine FAQ for more information.
In case you want to know more details of the requirement, get in touch with our support agents.
Do I need a COVID vaccine or vaccination certificate to enter Saint Vincent & Grenadines?
No, you don't. At the moment, COVID-19 vaccination certificates are not mandatory to enter the Saint Vincent & Grenadines. Now if you are fully vaccinated, you won't need to quarantine.
Accepted vaccines are AstraZeneca, Pfizer-BioNTech, Moderna, Janssen, Gamalaya, and Cuban COVID-19 vaccine – Abdala, Soberana, Sputnik V, Sinovac, Sinopharm.
You are considered vaccinated if all doses of a vaccine against SARS-Cov-2 have been administered for at least two weeks before traveling.
Which countries are in the low and high-risk categories?
High/Medium-Risk Countries: Anguilla, Aruba, Venezuela, Brazil, Ecuador, South Africa, Colombia, Mexico, India, Panama, Argentina, Peru, Barbados, Dominica, Grenada, Bermuda, British Virgin Islands, Trinidad and Tobago, United States of America, including the United States Virgin Islands (USVI), China, United Kingdom, Germany, Dominican Republic, Haiti, Cuba, Nigeria, Indonesia, Philippines, Italy, Cayman Islands, Curacao, Sint Eustatius, Sint Maarten, Canada, Turks and Caicos Islands, France (including overseas regions), Spain and Russia

Low-risk countries: Antigua and Barbuda, Bonaire, Jamaica, Guyana, Belize, Bahamas, St. Kitts Nevis, St. Lucia, Taiwan, Suriname, Montserrat

All other countries are classified as high-risk.
Do I need to quarantine on arrival at Saint Vincent & Grenadines?
Quarantine requirements for fully vaccinated travelers: There are no quarantine requirements.
Quarantine for unvaccinated travelers:

Unvaccinated arrivals from high/medium risk: 7-day quarantine at the designated hotel and must be tested on day 5.
Unvaccinated arrivals from low-risk countries: 3-day quarantine and testing on arrival.
How long is the Pre-Arrival Travel Form valid for?
Travelers with a Pre-Arrival Travel Form can use it for up to 30 days after arrival. Also, they can have a Single Entry to St. Vincent.
What information is required?
Complete the online application with personal information, health conditions, and details about your trip. Keep the following items too:
A Passport that must be valid for at least 6 months after arrival in St. Vincent.
A valid email address.
Payment options, iVisa.com has a small fee for the service that you can pay with a credit/debit card or a Paypal account.
A negative coronavirus test that you need to take a maximum of 5 days before the start of the trip. Remember to check the quarantine measures, in case you don't bring the test.
What are the procedure times and fees?
Standard processing service, pay the minimum fee of

USD 20.00

, and receive your travel document in

24 hours

.
Rush processing service, for a

4 hours

wait, you only need to pay

USD 35.00

.
Super Rush processing service, in just

30 minutes

for a price of

USD 60.00

, get your Pre-Arrival Travel Form.
What is the process?
iVisa.com makes it easy with three steps:
Fill out the application with truthful information and pick a processing time (Standard, Rush, or Super Rush).
Check your details and pay with a credit/debit card or a Paypal account.
Upload any documents required.
How will I receive the Pre-Arrival Travel Form?
After you complete the application, iVisa.com will send you an email with your Pre-Arrival Travel Form. Make sure to provide a valid email address so you can receive the travel document without any issues.
Can I trust iVisa.com?
Of course! iVisa.com works with the highest security measures. Our professional experts will handle your information and keep it safe within our systems.
Read more about iVisa.com services in the comments section. Our previous customers had satisfactory results with iVisa.com.
I have some questions, who should I contact?
Contact our incredible team of support agents, who are available 24/7. They will be happy to answer all your questions. Also, they can guide you through the process of your Pre-Arrival Travel Form.
Navigate the application page. Read further details about the Pre-Arrival Travel Form and the quarantine measures.
Time to travel to St. Vincent! Begin your application now!