St. Vincent and the Grenadines are gifted with some of the most gorgeous sceneries in the Caribbean. The emerald volcanic islands with plenty of white-sand beaches and palm-lined bays are complementary to some of the most post resorts. It is the dream vacation of many, but the only obstacle you may be facing right now is the question, Do I need a vaccine to travel to Saint Vincent & Grenadines?. The good news is, although being vaccinated for COVID is advised, you don't necessarily require it.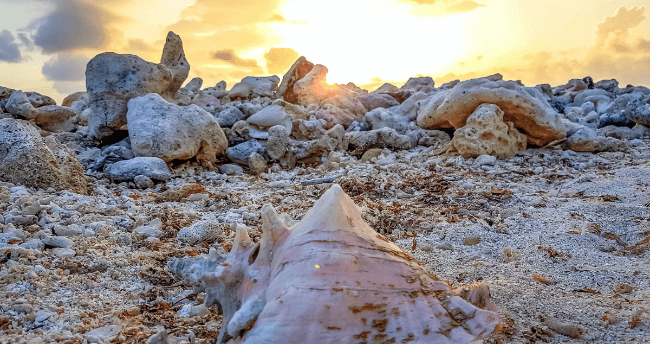 There are some other more important documents that citizens of some countries require to enter Saint Vincent and Grenadines, such as Saint Vincent & Grenadines Pre-arrival Travel Form. No doubt planning your little visit to this paradise can cause a lot of hassle and stress and this is where iVisa.com steps in to make your documentation processes easier.
Find out more about required travel documents for Saint Vincent & Grenadines by reading this blog.
How do I get a Health Declaration with iVisa.com?
The answer to Do I need a vaccine to travel to Saint Vincent & Grenadines? is no, but a Health Declaration a crucial requirement, and iVisa.com makes it the easiest to obtain. Here's how:
Complete the online form on iVisa.com by carefully entering your personal information.
Select processing time keeping your best schedules and timings in mind.
Make the payment by credit/debit card or PayPal and wait for the document to be sent via email when approved and processed.
iVisa.com makes it simple for you.
Frequently Asked Questions
iVisa.com has come up with this section to clear all your doubts about Do I need a vaccine to travel to Saint Vincent & Grenadines? so that your trip to this white-sand paradise can be blissful.
Do I need a COVID vaccine or vaccination certificate to enter Saint Vincent & Grenadines?
No, you don't. At the moment, COVID-19 vaccination certificates are not mandatory to enter the Saint Vincent & Grenadines. Now if you are fully vaccinated, you won't need to quarantine.
Accepted vaccines are AstraZeneca, Pfizer-BioNTech, Moderna, Janssen, Gamalaya, and Cuban COVID-19 vaccine – Abdala, Soberana, Sputnik V, Sinovac, Sinopharm.
You are considered vaccinated if all doses of a vaccine against SARS-Cov-2 have been administered for at least two weeks before traveling.
Is it obligatory to take a PCR test before entering the country?
COVID test prior to arrival: PCR within 72 hours. Antigen test taken within 24 hours is also accepted for fully vaccinated travelers.
COVID test on arrival: Testing after arrival for all unvaccinated travelers- see the quarantine FAQ for more information.
Do I need to quarantine on arrival at Saint Vincent & Grenadines?
Quarantine requirements for fully vaccinated travelers: There are no quarantine requirements.
Quarantine for unvaccinated travelers:

Unvaccinated arrivals from high/medium risk: 7-day quarantine at the designated hotel and must be tested on day 5.
Unvaccinated arrivals from low-risk countries: 3-day quarantine and testing on arrival.
Which countries are in the low and high risk categories?
High/Medium-Risk Countries: Anguilla, Aruba, Venezuela, Brazil, Ecuador, South Africa, Colombia, Mexico, India, Panama, Argentina, Peru, Barbados, Dominica, Grenada, Bermuda, British Virgin Islands, Trinidad and Tobago, United States of America, including the United States Virgin Islands (USVI), China, United Kingdom, Germany, Dominican Republic, Haiti, Cuba, Nigeria, Indonesia, Philippines, Italy, Cayman Islands, Curacao, Sint Eustatius, Sint Maarten, Canada, Turks and Caicos Islands, France (including overseas regions), Spain and Russia

Low-risk countries: Antigua and Barbuda, Bonaire, Jamaica, Guyana, Belize, Bahamas, St. Kitts Nevis, St. Lucia, Taiwan, Suriname, Montserrat

All other countries are classified as high-risk.
What is the processing time?
With iVisa.com you can use three different processing options to ensure getting your documentation right when you need it.
Standard processing: This is the most cost-efficient option, best suited for those who are not in a hurry.

USD 20.00

-

24 hours

.
Rush processing best suited to those willing to pay more to get the documentation faster.

USD 35.00

-

4 hours

.
Super Rush processing: This is the costliest option best suited to people in with an urgent matter.

USD 60.00

-

30 minutes

.
Apply in advance and get your documents early.
What documents do I need for my iVisa.com application?
Applying for a Health Declaration via iVisa.com is totally hassle-free. You will need just some important documents, like :
A valid passport not expiring for at least 3-6 months. A scan of the information page displaying your picture on it is needed.
A credit/debit card or PayPal account details to pay the processing fee.
An email address to be in touch with and to receive your Health Declaration.
iVisa.com employs special encryption systems to ensure the utmost discretion of your documents and personal details.
What else will I need along with a Health Declaration?
Travelers arriving with evidence of being fully vaccinated (at least 4 weeks after the final dose) with a COVID-19 vaccine recognized by the Ministry of Health, Wellness and the Environment of St. Vincent and the Grenadines (National Regulatory Authority) need to present it with documented evidence of full vaccination issued by a competent authority; along with the following documents:
A completed online Pre-Arrival Travel Form submitted 24 hours before departure.
Proof of quarantine hotel reservation made for up to 21 days.
Proof of sufficient finance for the duration of stay.
Take a COVID-19 PCR test no more than 5 days prior to travel, and present negative results. Get started
What is a Saint Vincent & Grenadines Pre-approval Authorization form?
It's a travel authorization where you sincerely answer questions about yourself, your trip, and your state of health. If you don't show this document, you will not be able to enter the country. It is valid for one Single Entry for 30 days after arrival, per person and must be presented at the moment of arrival in Saint Vincent and Grenadines.
What if I have more questions?
Still haunted by doubts about 'Do I need a vaccine to travel to Saint Vincent & Grenadines?'. iVisa.com is here for you, just email us for more details as and when you like and get started when you're doubts are gone.
iVisa.com Recommends
If you're split about what to do on your vacation to Saint Vincent and Grenadines, we suggest you go Snorkeling and Sailing in the Tobago Cays located in the southern Grenadines. Safe-guarded by reefs, the beaches offer calm clear waters for swimming and snorkeling, and the surrounding coral gardens are rich in marine life. Here you can spot sea turtles, along with stingrays, barracuda, and shoals of reef fish. You can take a guided hike to the crater of La Soufrière volcano, which soaring to a great 1,234 meters above sea level, becomes St. Vincent's highest peak and it's still active. A hike up the leeward trail will get you to the creator in six hours. Along the way, you'll witness the uniquely adapted plants and animals, and a rainforest, a cloud forest, and spectacular views of the surrounding countryside. The fantastical land of Petit St. Vincent will take you back to the settings of old fables. This tropical island is home to the boutique Petit St. Vincent Resort, with ocean-view villas that have no phones or televisions. Colored flags are used to convey messages to the attentive staff. It is a favorite honeymoon destination.
Take a step closer to your paradise, find out more about required travel documents, and get started. iVisa.com wishes you a blissful journey!