Australians that want to travel to Samoa have it easy as they only need basic items to enter. The most important thing is the Samoa Health Declaration, as well as the vaccine certificate, but aside from that, the rest of the items are easy to get. In this article, we will give all the details about that so that anyone can see How Citizens of Australia Can Enter Samoa During Coronavirus.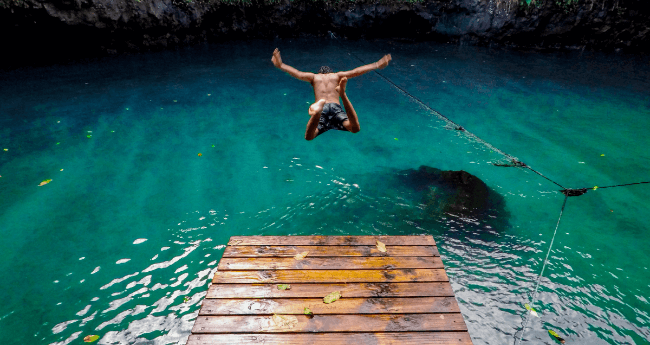 Applying for a Samoa Health Declaration is not complicated because it is an online process, but there are still some tips that travelers should keep in mind. We recommend reading the information below to see all the things needed to enter Samoa and to see How Citizens of Australia Can Enter Samoa During Coronavirus.
Step-by-step to get the Samoa Health Declaration online
Go to iVisa.com's website to fill out the online application form.
Fill in the online form with your private details.
Pick a processing speed and check the information to avoid mistakes.
Join the items required (including the test result) and proceed with the payment.
Click on the 'submit' to send your request.
You'll get the health declaration via email inbox once it is verified by our team, so stay alert to your email inbox.
Print and hand-sign the health declaration.
Apply in advance with iVisa.com
Are you traveling a few months down the road? Then you can easily apply for your travel certificate in advance! If you apply for this document today, you can forget about having to check if you are eligible to apply later. At iVisa.com, we'll make sure of processing the health declaration when the time is right so that you can have it ready for the entire trip.
Frequently Asked Questions
What are the travel restrictions that I should know before entering Samoa?
Before boarding your next plane to this paradisiac island, you must follow a few health protocols first so that you can learn How Citizens of Australia Can Enter Samoa During Coronavirus.
Firstly, you must apply for the Samoa Medical Clearance (Health Declaration) in enough time so that it can be in your hands at least 120 hours before departure.
A negative rt-PCR Covid test is also required, and it must be taken within 72 hours of departure. Be aware that a blood Serology for COVID-19 Antibody Test must also be done within 7 days before departure.
One thing you cannot forget is that you must be fully vaccinated before entering Samoa. Therefore, you'll need a vaccine certificate before boarding the plane.
Lastly, once you arrive there, you'll have to quarantine for 14 days.
What is a Samoa Health Declaration and how can I get it?
The Samoa Health Declaration is an electronic-issued document that you must have before entering this country. It is similar to a travel authorization, but be aware that it does not replace a visa. You can apply for it at iVisa.com by simply having the following:
Your passport with a valid expiration date.
Your email address (it must be in use).
A valid credit/debit card for payment. In this case, you will also need a selfie holding the physical credit card used for the payment.
A Negative PCR test (taken within 72 hours of departure).
A vaccine certificate (you must be fully vaccinated).
How much does the Samoa Health Declaration cost?
This document might be tricky to get by yourself, which is why we designed a system that allows you to get it as fast as you need. As for the price, it varies depending on the speed:
Standard processing service: obtain the health declaration at the least expensive price.

USD 20.00

-

24 hours

.
Rush processing service: get your document a bit faster.

USD 20.00

-

8 hours

.
Super Rush processing service: pay the highest fee, but get your document in the fastest way possible.

USD 20.00

-

4 hours

.
Is it safe to use iVisa.com?
Applying for your health declaration with iVisa.com is very secure because we have not only an up-to-date system that doesn't leak any information but also a well-prepared service team. Moreover, you can take a look at our reviews if you are unsure about our services so that you can see we are your best option for your trip to Samoa.
Where do I find more information?
You can have more information on How Citizens of Australia Can Enter Samoa During Coronavirus by contacting our customer service agents. They are ready to help you 24/7.
iVisa.com Recommends
We can say that Samoa is considered the heart of Polynesia, at least geographically and culturally speaking. This small country is full of amazing spots that are blessed by nature, and by that, we mean pristine waters well-balanced with soft white sand, and a jungle environment. The mix of jungle and beach makes this country a perfect getaway spot for many adventurers.
Though this country was enormously influenced by missionaries that came in the 1800s, it never left the Fa'a Samoa or "the Samoan Way". Therefore, here you can still find many locals sharing traditions that are hundreds of years old, as well as a delicious cuisine that consists of popular plates like Suafa'i, Kale Moa, Pisua, and Samoan Poi.
But that's not all you can enjoy in this heavenly-made land. You can immerse yourself in places like Manono or the Aleipata's beaches, where tranquility can have a new meaning for your life, especially with their beautiful blue horizon. If you want to enjoy more of the jungle, feel free to explore Apia and its waterfall so that you can relax and forget about everything.