Americans wishing to explore Samoa don't need a lot of things to do aside from being fully vaccinated. The Samoan Government launched a series of health measures that aren't complicated to follow, but just in case, we created this article to explain them to you and to show you How Citizens of the United States Can Enter Samoa During Coronavirus.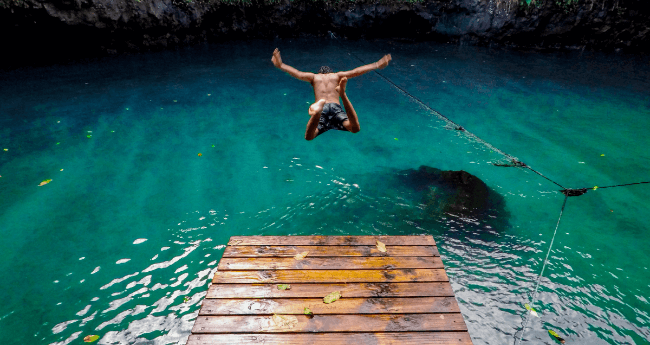 One thing Americans must have in mind before planning the Samoan trip is to apply for the Samoa Health Declaration, as it is a mandatory document. At iVisa.com we can help them get this document ready as fast as possible. Learn how to apply for this document and also see How Citizens of the United States Can Enter Samoa During Coronavirus by reading the information below.
Frequently Asked Questions
What are the travel restrictions?
We suggest you read the information below to learn How Citizens of the United States Can Enter Samoa During Coronavirus.
Firstly, you need the Samoa Medical Clearance (Health Declaration) (at least 120 hours before departure). You can apply for it at iVisa.com.
Secondly need a PCR Covid test (taken at least 72 hours before departure). A blood Serology for the COVID-19 Antibody Test is also necessary (it should be taken within 7 days before departure). One thing you cannot forget is that you must be fully vaccinated before entering Samoa, which is why you'll have to get a vaccine certificate as well.
Lastly, once you arrive in Samoa, you'll have to quarantine (for 14 days).
What is a Samoa Health Declaration and how can I get it?
The Samoa Health Declaration is a travel document that all travelers must have before going to Samoa. It is processed online, so it is possible to have it by using iVisa.com. Here's the list of items required to apply:
A passport (that hasn't expired).
An email address to get the document.
A credit/debit card to complete payments. It may also be necessary to have a selfie holding the physical credit card used for the purchase.
A PCR test with negative results (taken within 72 hours of departure).
A vaccine certificate.
How much does the Samoa Health Declaration cost?
We have an automated service ready to process your document as fast as possible, which is why we charge a small fee (it varies depending on how fast you want it). These are your options:
Standard processing service: get your health declaration at the least expensive price.

USD 20.00

-

24 hours

Rush processing service: obtain your document faster than the previous option by paying just a bit more.

USD 20.00

-

8 hours

Super Rush processing service: you have to pay the highest fee this time, but you'll get your document in the fastest way possible.

USD 20.00

-

4 hours
Is it safe to use iVisa.com?
Feel safe and stress free by using iVisa.com! Thanks to our easy-to-use platform, you won't have to worry about leaked information! Besides, feel free to review our reviews to see the thousands of positive comments we've received over the years.
Where do I get more information?
Get more information on How Citizens of the United States Can Enter Samoa During Coronavirus by contacting our customer service agents. They are ready to assist you 24/7.
iVisa.com Recommends
Many people associate Samoa only with beaches and sunny weather, but it is much more than that. From warm people to delicious cuisine, Samoa has a lot to offer aside from pristine waters.
Speaking about Cuisine, Samoa has plenty of variety when we talk about exotic dishes. Every big celebration in this country includes a feast, and it is not a typical light snack. Here, traditional food needs love and time, which is why the preparation is long and the plates are HUGE.
A good example of that is the typical seafood, starting with dishes like Oka, Samoan Roasted fish, fish in coconut sauce and ending with a delicious Papio with Samoan Crab Spread. But that's not all when we talk about Samoan gastronomy, you should also try dishes that might not look appealing, but they end up being a delicatessen, just like Suafa'i, which is a banana soup mixed with other ingredients like tapioca pearls, coconut milk, and sugar.
Other dishes you must try are Masi Samoa, Panikeke, Kale Moa, Pisua, and the list can go on, so get your taste buds ready for this fantastic country!