The coronavirus pandemic made many people doubtful about their traveling plans, but little by little, many countries and territories have implemented flexible restrictions so that people can continue traveling without issues. One example of that is Samoa, a nation that requires few things, including a Samoa covid 19 testing that shouldn't take a lot of time.
The list of travel restrictions in this country is not long. It might be a bit tedious to complete, but not impossible. However, there's something that shouldn't be forgotten, and that's the Samoa Health Declaration.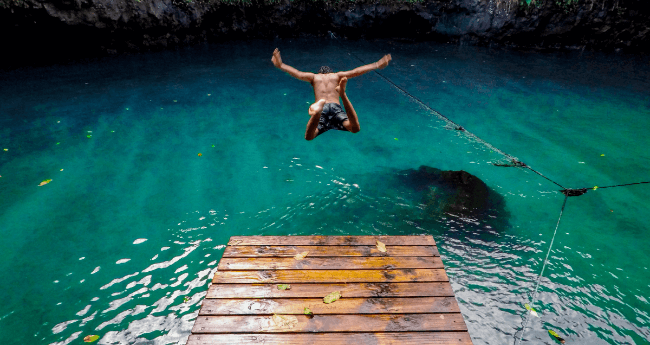 To see more specific information about the Samoa Covid 19 testing and the application process to the Samoa Health Declaration, read the FAQs below.
Frequently Asked Questions
What travel restrictions should I consider when visiting Samoa?
Travelers must apply for the Samoa Health Declaration, which is available online. This clearance should be signed within 120 hours of departure from the originating airport. Also, this document should be presented in hard copy on arrival in Samoa.
From now on, all travelers, including the travel crew, will have to be fully vaccinated to enter Samoa, and this implies completion of the required prescribed doses as per the vaccine used. Travelers who haven't been vaccinated will be denied entry.
A Samoa Covid 19 testing is also mandatory. The Negative PCR COVID test must be taken within 72 hours of departure. The test result must be presented in hard copy on arrival in Samoa. The Samoa Covid 19 testing is mandatory for everyone, even for people vaccinated. Besides, a Blood Serology for COVID-19 Antibody Test must be taken within 7 days before departure from the airport of departure, and it also must be presented in hard copy on arrival into Samoa.
Also, all passengers will go into quarantine for 14 days on arrival.
What is the Samoa Health Declaration and how do I get it?
The Samoa Health Clearance Form is a health declaration that all travelers must have on hand before visiting Samoa so that the authorities have better control of foreign entry into the country. This is the best way to track any case of COVID-19 (in case there's one), and it's also the best way to avoid the spread of the disease.
To obtain this document, it is necessary:
A passport with a valid due date.
An email address.
A credit/debit card to pay for the fees.
A Selfie holding the physical credit card used for the transaction.
A Negative PCR test.
Vaccine certificate.
How much does the Samoa Health Declaration cost?
There are 3 processing services you can choose from with iVisa.com:
Standard processing service: the cheapest one.

USD 20.00

-

24 hours

Rush processing service: to get the document a bit faster.

USD 20.00

-

8 hours

Super Rush processing service: pay the highest price, but get your document asap.

USD 20.00

-

4 hours
Is it safe to use iVisa.com?
It is totally safe to use iVisa.com because we work with a reliable and professional team, and we do not put private information in danger. Plus, we have received thousands of positive reviews that you can check to confirm we are your best alternative for your trip to Samoa.
Where do I find more information?
If you still have doubts about the Samoa Covid 19 Testing, then we remind you to keep in touch with our incredible customer service center. They are available 24/7 and ready to solve your questions!
iVisa.com Recommends
Samoa is a beautiful country that encompasses the westernmost group of the Samoan archipelago, in Polynesia. Many of its islands have reef-lined beaches and rugged interiors surrounded by tropical forests with gorges and waterfalls. One of the islands is Upolu, which is home to the majority of Samoa's population, and Savai'i, one of the largest islands in the South Pacific. The smaller islands may have small villages or be uninhabited, and some have nature sanctuaries. In other words, this territory is perfect to escape from the noisy city life and explore nature to the fullest!
The capital city is Apia, famous for the Robert Louis Stevenson Museum, the Museum of Samoa, and the Palolo Marine Reserve. In this place, you can also explore fascinating places like Piula Cave Pool, Papaseea Sliding Rocks, and Taumeasina Island. Another place that you cannot miss in Samoa is Chatham Island, which is quite popular for the Afu Aau waterfalls, the Alofaaga blowholes, and the Matavanu volcanic mount.
Be ready to explore Samoa! With iVisa.com you'll be one step closer!