Travel is getting back to normal despite the obstacles that Covid brought in the last months. Therefore, we can finally say that exploring Samoa is possible as long as you get to know the Samoa covid travel restrictions. Luckily, we are ready to help you with this topic in the following lines.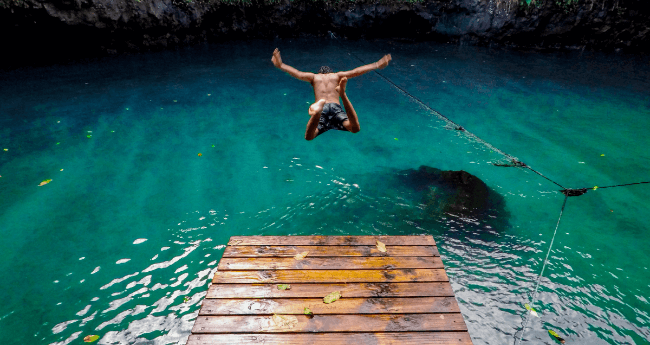 One thing that you cannot overlook when planning your trip to Samoa is to get the Samoa Health Declaration, which is available online and you can apply for it by using iVisa.com. In addition to that, you might need other health requirements to enter this territory, but you can learn more about it by reading the questions below.
Frequently Asked Questions
What are the Samoa Covid Travel Restrictions?
Before traveling to Samoa, you should consider some recommendations first. You must apply for a Samoa Health Declaration to enter the country as it is one of the most important Samoa Covid travel restrictions. Be aware that this document should be ready at least within 120 hours of departure, and it should be presented in hard copy on arrival in Samoa.
Another thing to consider is that you must be fully vaccinated to enter Samoa. In other words, you'll have to get the required prescribed doses as per the vaccine used.
It's important to remark that Travelers who haven't been vaccinated for that date (August 1st, 2021) will not be allowed to enter.
You will also need a PCR COVID test before entering the country. The rt-PCR COVID test must be taken within 72 hours of departure, while a Blood Serology for COVID-19 Antibody Test must be done within 7 days before departure from the originating airport. The test result must be presented in hard copy upon arrival. As for the quarantine, it will also be mandatory upon arrival (it lasts 14 days).
What is a Samoa Health Declaration and how do I get it?
The Samoa Health Clearance Form is an online document that all travelers should get before traveling to Samoa. This document is available at iVisa.com, and to apply for it, the applicant only needs:
A passport with a valid due date.
A valid email address.
A credit/debit card to pay for the fees.
A Selfie holding the physical credit card used for the transaction.
A Negative PCR test.
A valid vaccine certificate.
How much does the Samoa Health Declaration cost?
With iVisa.com, you can choose one of the following processing times to get your health declaration as soon as you wish:
Standard processing service": This is the least expensive service.

USD 20.00

-

24 hours

Rush processing service: If you want to get your document a bit faster.

USD 20.00

-

8 hours

Super Rush processing service: If you prefer to pay the higher rate to obtain the document as fast as possible.

USD 20.00

-

4 hours
Is it safe to use iVisa.com?
You can feel safe using iVisa.com because we count on a reliable and professional team, and we do not put private information at risk. Aside from that, we have received thousands of positive reviews that you can see to confirm we are your best alternative for your trip to Samoa.
Where do I find more information?
To learn more about the Samoa Covid Travel Restrictions we recommend contacting our customer service center. They are available 24/7 and ready to solve your questions!
iVisa.com Recommends
Traveling to Samoa does not mean a typically tropical experience, because this place has much more to offer. Here, you can immerse yourself into the vibrant culture, warm people, impressive waterfalls, greenish forests, or relax with pristine waters and soft sand.
One place that you cannot miss when visiting Samoa is Papapapaitai (Tiavi) Waterfall, which is one of the most photographed falls in Samoa. It is also the longest in the country, at 100m high, cascading into a deep gorge. Its peaceful surroundings bring life and a sense of mystery. It is a must-see for sure.
Do you want something as quiet and as inhabited as possible? Then you must visit Manono Island. It can be accessed by boat which departs from a small jetty located at Manono-Uta, and as you can guess, on this island you cannot find cars nor pets. However, its beautiful beaches and silent environment will surely attract you.
One last point that we want to recommend is the Alofaaga Blowholes. These are located in the village of Taga (south-west Savai'i).
Are you ready for your adventure to Samoa?