The wild and wonderful African islands of Sao Tome and Principe serving a concussion of mesmerizing golden-sand beaches, rare sea turtles, and beautiful mountain towns, along with the high towering volcanic mountains, rare monkeys, and more, make a pretty remarkable vacation destination. So if you're planning to visit the country and you're wondering Do I need a vaccine to travel to Sao Tome & Principe? as a safety measure for covid. Well, you'll be glad to know that although getting vaccinated is recommended, it is not necessary.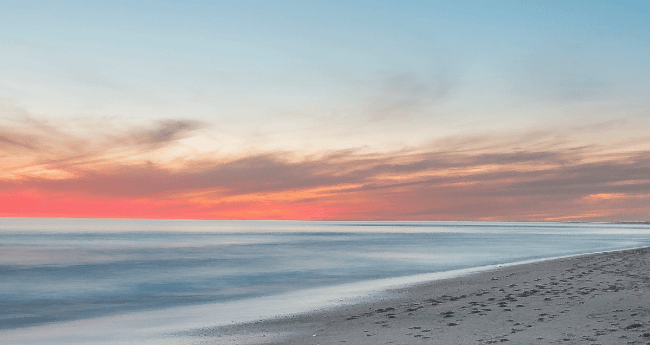 Still, there are other documents that you may need in order to enter Sao Tome and Principe, an e-Visa for example if you come from one of these countries. And although assembling all the documents in time for your trip can be wearisome, iVisa.com promises to make all the trouble vanish for you. iVisa.com is built for your convenience. Find out more about required travel documents and 'Do I need a vaccine to travel to Sao Tome & Principe?'.
How do I get a visa with iVisa.com?
Do I need a vaccine to travel to Sao Tome & Principe? No, but a visa is required for all foreign travelers to enter the country. iVisa.com makes applying for it is easy:
Application Form- Go to iVisa.com and fill out your application form carefully.
Processing time: Select your desired processing time.
Payment- Use your preferred mode of payment for the application.
Documents- Attach all scanned documents to your form before submitting it.
iVisa.com will send your documents to you via email.
Frequently Asked Questions
This section is focused on answering the questions you may have about Do I need a vaccine to travel to Sao Tome & Principe? so that your relaxing vacation does not turn into massive chaos.
Do I need a COVID vaccine or vaccination certificate to enter Sao Tome & Principe?
No, you don't. As of today, COVID vaccination passports or certificates are not a mandatory to enter Sao Tome & Principe. Since information may change quickly, we advise you to follow up on the latest Sao Tome & Principe travel updates and/or contact your local embassy.
What documents shall I fetch for my application?
iVisa.com asks for only a few crucial documents:
A valid passport containing at least one blank page and not expiring for at least 6 months. The scan should show the information page with your picture on it.
A credit or debit card to pay the processing fee.
An email address to receive updates and finally the e-Visa.
iVisa.com ensures the safety of your documents and private information.
How long will it take to process my application?
iVisa.com markets three different processing options based on the time period and expense:
Standard processing is best for people with a decent amount of time in hand before their departure date. This is the cheapest option.

USD 20.00

-

24 hours

.
Rush processing is recommended for people in a hurry. Of course, the charges are higher.

USD 20.00

-

8 hours

.
Super Rush processing is the best option for people in an emergency. This is the costliest but quickest option.

USD 20.00

-

4 hours

.
Apply in advance to get your documents early.
What is a Sao Tome & Principe e-Visa?
It is an official travel document that all foreigners wishing to visit the Republic of Sao Tome & Principe with the purpose of tourism, including holidays, recreation, and seeing family and/or friends, require. It is valid for up to 30 days Per Entry from the date of issue and allows applicants a Single Entry into the country, for up to 30 days Per Entry.
What else will I need along with a visa?
The Visa is a basic requirement but there are other equally important documents you will need to enter Sao Tome & Principe:
Proof of insurance onward/return airline tickets
Proof of sufficient funds for the duration of the stay.
Show proof of accommodation in Anguilla to get it authorized.
Take a COVID-19 PCR test within 3 to 5 days of travel, and present negative results. Get started
What if I have more questions?
You can email us at any time to ask more questions about Do I need a vaccine to travel to Sao Tome & Principe?' and get started on your application once your doubts are cleared. [Click here] to read more information about the visa application process at iVisa.com.
iVisa Recommends
The Obo National Park would be the best choice for nature lovers. Located on the southern side of Sao Tome, it covers almost 30 percent of the island. It consists mainly of lush mountain cover of forests, mangroves, swamps, and savannah grasslands. It has a hundred species of orchids and over 500 species of other flowers and their kinds. It has animals like the tree frog, the newton frog, the grassland frog, the manatee, etc.
Beach lovers and luxury seekers can head to Santana Beach for the golden sands, turquoise waters, and warm sun of the Atlantic. The town of Santana on the eastern edge of the island, surrounded by palm trees and volcanic hills may seem like a forgotten village. But the Club Santana Resort, with its bungalows and pretty cabanas overlooking the shore, is proof of its luxury. There are also rooms set atop the craggy bluffs along the shore, along with diving operators, boat tour opportunities, and more.
Boca de Inferno (that's Hell's Mouth in English), a unique sea arch and cliff formation located on the eastern shore of Sao Tome close to the town of Cascais. The sight of the gorgeous black-rock cliffs and volcanic headlands jutting out as the giant Atlantic waves crash up against them, shooting sky like an erupting volcano during winter storms, is almost criminal to miss.
Find out more about travel documents and get started. iVisa.com hopes your journey is safe and blissful.