Saudi Arabia is a country rich in history and the birthplace of the Muslim faith. Has varied landscapes, from Mecca to the desert, to desolate mountains and beaches, this provides ample opportunities for adventure. Interesting to travel and see it? If you are Sweden and you have the following question, in mind: How can citizens of Sweden enter Saudi Arabia during coronavirus? This article is what you need to read.
Here at iVisa.com, we help you answer your main question about travel to Saudi Arabia. You need a Tourist eVisa to make your trip a reality and travel without problems.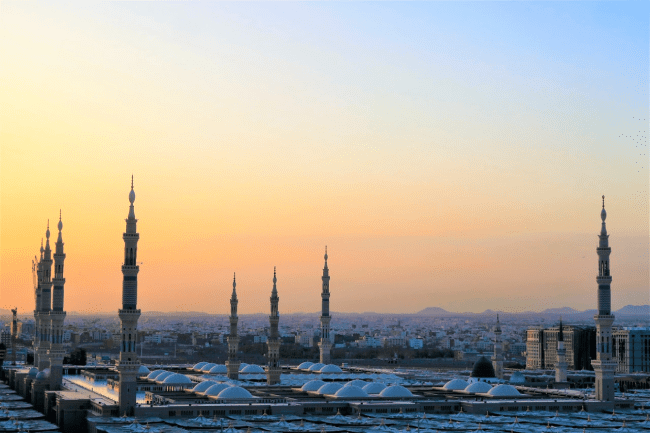 Something important to know in this time of COVID-19 is the restrictions. We invite you to stay updated about everything related to Saudi Arabia and its restrictions on our product page. To be more confident to start this new period of your life in Saudi Arabia.
Frequently Asked Questions
Can citizens of Sweden apply for a Tourist eVisa for Saudi Arabia?
Yes absolutely! People from Sweden can easily apply for a Tourist eVisa.
What documents do I need to apply for a Saudi Arabia Tourist eVisa?
You only need the following documents to apply for your Saudi Arabia visa:
Applicant Photo.
A passport with at least 6-months validity from the date of arrival and have at least 1 page available for stamping.
A payment method, credit, or debit card.
What are the processing times and costs for the Tourist eVisa?
The time of the visa process depends on you. What do we mean by this, it is very simple. We offer several options for you to choose the time you want to obtain your Tourist eVisa.
At iVisa.com we give you 3 options, all designed with your travel needs in mind.
Standard Processing of your Tourist eVisa of

1 year after issued

and a

Multiple Entry

, in

5 days

-

USD 180.00

.
Rush Processing will complete your Tourist eVisa of

1 year after issued

and a

Multiple Entry

in

3 days

-

USD 207.50

.
With Super Rush Processing, your Tourist eVisa with a

Multiple Entry

is ready in

24 hours

-

USD 227.50

.
How long is a Saudi Arabia Tourist eVisa valid for Sweden citizens?
The Tourist eVisa is valid for 1 year after issued, with a Multiple Entry. What does this mean? You may be wondering. There is no confusion, you can enter with your visa several times in a single year, sounds great, right?
Can I trust iVisa.com?
iVisa.com is a web tool that connects you with an approved visa agency or a qualified company that will help you apply for a Tourist eVisa and other types of visas that require government permission. We were established with one main goal in mind: to make life easier for people who are either planning or leaving a trip overseas.
We invite you to check more about it in our reviews.
I have other questions; how can I contact you?
If you have more questions about how can citizens of Sweden enter Saudi Arabia during coronavirus? You can contact us. We have a great customer service team that will be happy to help you with your documentation process for your trip to Saudi Arabia.
iVisa.com Recommends
You already know that you need a Tourist eVisa to be able to travel to Saudi Arabia if you are from Sweden. We hope that this information is useful for you and that you start this process hand by hand with iVisa.com. We also want to give you valuable extra information that can help you expand your knowledge about this country and be able to plan a successful trip full of positive emotions and fun.
Travel to Saudi Arabia a country that is beautiful friendly and welcoming with a rich history and culture. The people are very hospitable and kind. They love their country, and they want you to enjoy it as well.
What do I need to know before traveling to Saudi Arabia?
There are no public transport systems in Saudi Arabia. If you wish to travel from one city to another, you will have to hire a taxi or a car. It can be expensive, but there are plenty of taxis on the streets. There are some bus routes which run every day, but these buses are not very frequent.
There are many hotels in Saudi Arabia, but most of them are located in Riyadh. These hotels are usually very good quality and have all the facilities that you would expect. However, if you prefer something more basic, then you may find that there are guesthouses in each town where you stay.
The climate in Saudi Arabia is hot and humid so take care when visiting during the summer months. Make sure that you drink lots of water and avoid getting sunburnt.