Thinking of visiting Saudi Arabia? If your answer is an absolute yes, this article is for you! We are sure that your main question to visit this beautiful country is: How can citizens of the United States enter Saudi Arabia during coronavirus?
Here we answer your question, so keep reading at iVisa.com, because you need to have a Tourist eVisa.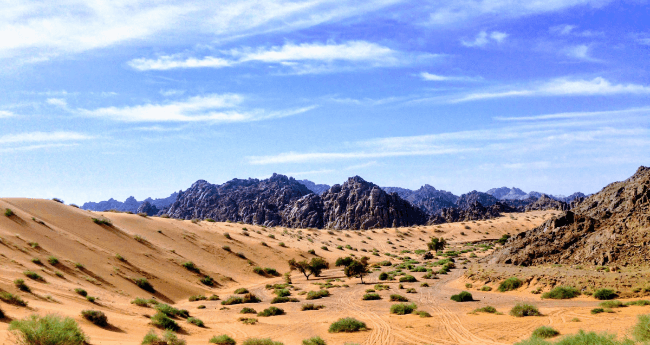 Frequently Asked Questions
What are the COVID restrictions to enter Saudi Arabia?
You know, and we know, that traveling in these times of COVID-19 is totally different than the way it was before, so we recommend you to read the different rules about this situation to enter the different countries.
We invite you to stay up-to-date on our product page.
Do I need a Tourist eVisa to enter Saudi Arabia if I am from the United States?
Yes, absolutely. You need a Tourist eVisa to enter Saudi Arabia if you are from the United States.
How can I apply to the Tourist eVisa for Saudi Arabia?
Once you have applied and this application is accepted, you will receive the electronic visa, with this you can travel and show it to the authorities when you arrive in the country.
What documents do I need to apply for the eVisa for Saudi Arabia?
You need the following documents to have your Tourist eVisa for visit Saudi Arabia:
An applicant photo.
And a valid passport .
With these documents, you can start your process for travel to Saudi Arabia.
How much is the processing time and cost for the Tourist eVisa for the Saudi Arabia?
Thinking of the best for you, we have created 3 options that will give you the best experience, while taking care of your pocket, so you can save money.
Read the following options and choose the best one for you and your travel needs.
Standard Processing of your Tourist eVisa in

5 days

-

USD $162.49

.
Rush Processing will complete your Tourist eVisa in

3 days

-

USD $177.49

.
With Super Rush Processing you will have your Tourist eVisa in

24 hours

-

USD $192.99

.
How long is theTourist eVisa to enter Saudi Arabia valid for?
The validity of the Tourist eVisa for Saudi Arabia is for 1 year after issued and has a Multiple Entry.
Can I trust iVisa.com?
We are committed to helping you throughout your process, so yes, you can trust us to arrange your visa for his trip to Saudi Arabia if you are a citizen of the United States. If you want to have more information about us, we invite you to read our client reviews.
I have other questions; how can I contact you?
If you have more questions about Tourist eVisa for Saudi Arabia, don't worry. We have an excellent customer team that is there for you at any time of the day and will give you answers in a fast and friendly way.
iVisa.com Recommends
We give you some recommendations for your trip to Saudi Arabia
The holy cities are the best places to visit in Saudi Arabia. There are many famous cities in Saudi Arabia such as Al-Khobar, Dammam, Dhahran, Jeddah, Madinah, Najran, Qatif, Riyadh, Tabuk and Yanbu. These cities offer tourists a chance to experience the culture of Saudi Arabia.
The most popular tourist attraction in Saudi Arabia is the Grand Mosque in Makkah. It was built more than 800 years ago and has been renovated several times since then. The mosque is considered one of the largest in the whole Muslim World. In addition to that, the site of Prophet Muhammad's (pbuh) birthplace is located on top of the mosque building.
Another important place of worship in Makkah is the Kaaba. The Kaaba is the center of the three sacred sites in Makkah: the Prophet's birthplace, the Black Stone, and the Holy Mosque. The Kaaba is surrounded by the black stone wall with the names of Allah written on it.
Are you ready to explore these places on your trip? Let's begin this process with iVisa.com and make one of your dreams true, visiting this wonderful country.