The Government of the Kingdom of Saudi Arabia has presented the latest round of updated directives regarding the measures they will be implementing for immigration. Under these updates, the country will allow foreigners to apply for a Saudi Arabia visa extension. Or the extension could be automatic as well. The rationale of this update is to help manage the number of people who are trying to complete the application process in Saudi immigration offices, and this keeps a tight check on the spread of coronavirus within Saudi Arabia.
There may be an extension on the program, but it is expected to end on July 31st, 2020. This means that foreigners with current but expiring Saudi Arabia visas should not worry themselves over processing fees and will not need to present any documents in order to extend the duration of their Saudi Arabia visas, hence their stay in the country.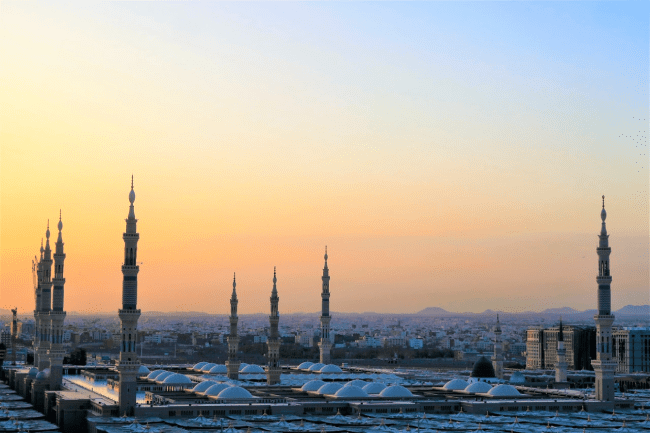 The caveat is that any incoming foreign travelers will have to present an official Saudi Arabia eVisa when they are trying to enter the country. They will also have to show a Saudi Arabia Health Declaration Form aside from the visa so that they can be allowed to enter.
Unless the traveler came from a country that has visa-exempt arrangements with the Kingdom of Saudi Arabia, he will have to provide a visa in order to gain entry into the country. In this respect, the Saudi Arabia evisa can be considered a pre-registration form for the entrant, allowing him to get his visa-on-arrival once he gets to Saudi Arabia. Travelers are strongly advised to make a request for the document before going on their trip to avoid wasting time and money.
Another required document for entry into the country is the Saudi Arabia Health Declaration Form. Basically, it is a statement about the health and medical condition of its holder. It also contains information regarding his travel history, specifically within 14 days of his trip to Saudi Arabia. It can be provided by health authorities or stated by the passenger himself, but the best way to get one is to request it online.
iVisa.com developed its service just for this purpose. If you want to process your Saudi Arabia evisa, nobody does it quicker and with more reliability than iVisa.com. The travel documents you will get will be the ones that you want. Best of all, you can do it from inside your home and just wait for them to be sent to your email.
Continue reading this article for more information on how to request the travel documents that you will need to travel to Saudi Arabia or any other popular destinations. Avoid the inconvenience of commuting to government offices and waiting in long queues just for the chance to speak with someone who can help you process your documents.
Frequently Asked Questions (FAQs)
Why do travelers need to present a visa and a Health Declaration Form when they arrive in Saudi Arabia?
All foreign travelers are required to present a visa on arrival as soon as they get to Saudi Arabia. There are no exemptions to this rule. However, certain nationalities will be able to request for their visas online, which makes the process much easier for the traveler.
Apart from a visa, the person going to Saudi Arabia will be required to present a Saudi Arabia Health Declaration Form upon arriving at any airport in the country. This makes it easier to allow entry to individuals who have a low risk of infecting others with coronavirus. The Saudi government will now be free to reroute resources to tackle the more complicated cases and facilitate their processing. Let iVisa.com help you acquire the Health Declaration Form in an easiest and fastest way.
Which nationalities are eligible to apply for an evisa?
There are certain countries whose citizens are allowed to apply for their Saudi Arabia eVisa online so they can have their visa on arrival at the Saudi airport they are arriving in. These countries are as follows:
Andorra, Australia, Austria Belgium, Brunei, Bulgaria, Canada, China (including Taiwan and Macau), Croatia, Cyprus, Czech Republic, Denmark, Estonia Finland, France, Germany, Greece, Holland, Hungary, Iceland, Ireland, Italy Japan, Kazakhstan, Latvia, Liechtenstein, Lithuania, Luxembourg, Malaysia, Malta, Monaco, Montenegro, New Zealand, Norway, Poland, Portugal, Romania, Russia, San Marino, Singapore, Slovakia, Slovenia, South Korea, Spain, Sweden, Switzerland, Ukraine, United Kingdom, and the United States.
Do you need to request for both documents?
The simple answer is yes, you do need to request for the two documents at the same time so that you can enter Saudi Arabia at the earliest possible opportunity. You can avoid any inconveniences and not waste any money and time if you do this online. iVisa.com will help you with the process of 'requesting the required documents' in the shortest amount of time possible. Just go to the iVisa.com site, start the process, and wait for the documents to be sent.
Are there additional instructions to acquire a Saudi Arabia evisa and a Saudi Arabia Health Declaration Form?
For United States citizens, they only need to present a digital copy of a recent photo when they are requesting a Saudi Arabia eVisa. They may also need to present a mode of payment in some circumstances.
The visa can be used for a Multiple Entry and the traveler can stay in-country for 90 days in Total, starting from the date the traveler first entered. Just make sure that the reason for requesting an evisa is tourism or leisure. If you intend to enter Saudi Arabia for anything other than tourism, you will need to apply for a different type of visa.
How safe is it to apply using iVisa.com services?
The platform used by iVisa.com is very reliable and there is a top-tier application protecting its website. This means that any information a customer inputs is very safe and will not be accessed by hackers and identity thieves. Get your travel documents now.
What if I need more information?
You can get information about requesting Saudi Arabia eVisas and other travel documents by going to the iVisa.com website. For any questions or concerns, you can email us at [email protected].