Over 50 nationalities can acquire the Saudi Arabia Tourist eVisa for a smooth entry to Saudi Arabia. This official document is available online and requests basic information from international travelers. Still, you can encounter a Saudi Arabia Tourist eVisa error when starting your application.
Don't worry! The iVisa.com team has gathered the most common mistakes for this type of application, so you avoid them at all costs. We recommend exploring our Saudi Arabia Tourist eVisa product page for more details about our simple process. If you have a Saudi Arabia Tourist eVisa error, we can help you with our team of experts.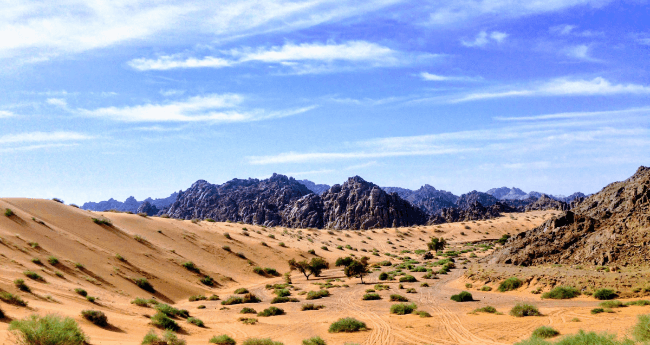 Saudi Arabia Tourist eVisa Common Errors and FAQs
Confusing the purpose of the trip
The Saudi Arabia Tourist eVisa is only available for tourism. If you want to visit Saudi Arabia for work or study, you must apply for another type of visa. Also, you must identify yourself as a Muslim or non-Muslim during the application. In this case, non-Muslim visitors can visit all tourist sites except for holy cities, such as Mecca and Medina. On the other hand, Muslim travelers can acquire a tourist visa only to pilgrim for Umrah outside of the Hajj season.
We know these specifications could lead to a Saudi Arabia Tourist eVisa error. However, you can avoid this with the iVisa.com platform.
Believing the visa will provide automatic entry to Saudi Arabia
Even when you have the Saudi Arabia Tourist eVisa with you, you can't trust you will automatically enter Saudi Arabia. The immigration officers at the border could ask you several questions at your arrival and even deny entrance if they believe you pose a national threat to the country.
Don't be nervous or believe there is a Saudi Arabia Tourist eVisa error. All you need to do is have all your documentation with you and be prepared to explain the purpose of your visit.
You make some mistakes in your application and click the submit button
Once you send your application to the Saudi Arabian immigration services, there is no way to return to the application page. In other words, you can't amend your mistakes after submission. We know the frustration of these types of situations. Therefore, we don't want to put you through this extra stress before your trip. There is a light at the end of the tunnel whenever you see a Saudi Arabia Tourist eVisa error.
For this reason, trust iVisa.com from the start, and we promise you won't find a Saudi Arabia Tourist eVisa error. Our team will make sure your application is accurate before it arrives at the official channels of the Saudi Arabian government. In addition, you have a customer support team ready to help you 24 hours a day.
Traveling with minors
If you're traveling with your family and your travel group includes minors, they don't need a visa for them. However, parents or legal guardians must add minors to their visa online accounts. If you try to complete an application for minors, you may have a Saudi Arabia Tourist eVisa error.
Don't go on that path and trust iVisa.com for your next trip to Saudi Arabia.
How can I apply for the Saudi Arabia Tourist eVisa with iVisa.com?
It's easy when you have a safe platform with several experts willing to help you along the way. The requirements are:
Valid passport: We will need a scan of the details page.
A valid email address
A credit or debit card to pay
Applicant photo
If you find a Saudi Arabia Tourist eVisa error, there is a solution with iVisa.com.
iVisa.com Recommends
Since Saudi Arabia opened for tourism, some tourist attractions have become popular among international travelers. Head to Al Ula, a stunning archeological site located in the northwest. Check the golden rock formations, citrus farms, and ancient remains that frame this spectacular place. Explore Mada'in Saleh, where you can see Nabatean tombs dating back 2,000 years ago. This civilization also created Petra in Jordan. Imagine the same magnificent architecture without the crowds. Visit between December and March so you can enjoy the government's Winter At Tantoral festival, where concerts and restaurants appear for tourists.
Visit the pristine islands in the Red Sea near Umluj and Al Wajh towns. We know you will love the turquoise water and coral reefs. Also, you can hire local boatmen to explore the Saudi version of the Maldives. During winter, you can spot dolphins. Local travel agencies offer diving and snorkeling tours. Remember that Saudi Arabia had strict rules for women traveling alone but has started to loosen them up when opening for tourism. Still, women are expected to dress modestly and follow the rules in local regions. Travel to Saudi Arabia and enjoy this marvelous country.