Visa Policy for Saudi Arabia
The Saudi Arabia visa policy is a set of rules that foreigners must follow to enter the West African Republic of Senegal. A visa is an official document/ letter/ stamp issued by the Immigration Office/Embassy/Consular of Senegal, that states that you have been deemed eligible to enter or transit in Saudi Arabia for a specific purpose.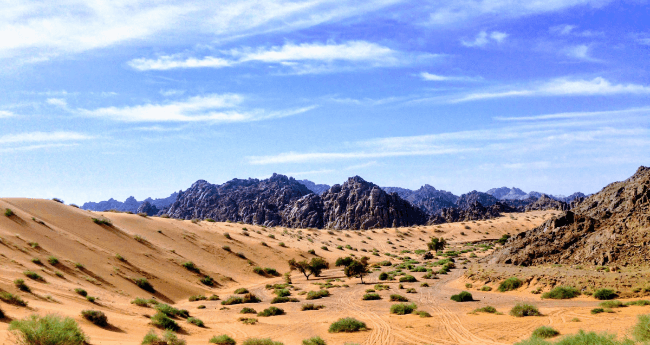 The Saudi Arabia visa policy was put in place a long time ago to ensure safe tourism without causing harm to the tourist industry and all the people around the world must adhere to it. However, it is still subject to change, every so often. The requirement of a visa for visiting Saudi Arabia may differ from person to person and nation to nation. Not just that, the requirements also depend on various other factors like the traveler's stay duration and their purpose of visiting.
The citizens of four its fellow members of the Gulf Cooperation Council, Bahrain, Kuwait, Oman, and the United Arab Emirates are permitted by the Saudi Arabia visa policy to enter and stay for up to 90 days. On the other hand, citizens of Israel are prohibited from entering the country due to the Arab League boycott of the Jewish state, and nationals of Qatar are periodically banned from entering the country since diplomatic relations were severed in 2017.
Saudi Arabia visa policy offers several types of visa and travel authorization that the travelers can choose from, in accordance with their travel purpose, to enter the country. The travelers can apply for short-term as well as long-term visas. Short-term visas include the tourist visa available to foreigners who want to visit for leisure purposes. Visa on arrival as well as an eVisa is also available for the same.Religious visas are available to those wishing to perform Hajj or Umrah. A business visa is available for those who want to visit for business purposes, while a work permit or a residence permit can be availed for longer stays. It is important to be thorough with the Saudi Arabia visa policy before traveling to the country.
Following is the detailed account of Saudi Arabia visa policy for the tourists, including the application process and the duration of stay allowed in the country.
Tourist Visa Policy for Saudi Arabia
The tourism sector of Saudi Arabia has been largely boosted after Saudi Arabia announced its intention to make some changes in the Saudi Arabia visa policy and began issuing tourist visas for the first time in its history in December 2013. On 27 September 2019, Saudi Arabia formally announced the issuance of tourist visas to visitors from 49 countries, including all EU citizens, the United Kingdom, and the United States, for a fee of $80. Travelers can opt for a Tourist Visa in the visa section of the Royal Embassy of Saudi Arabia or one of the Saudi Arabian Consulates in many major cities all over the world for the purpose of tourism, sightseeing, or visiting relatives and friends. This can be a single entry or a multiple entry visa with 90-day validity, that allows for no business activities whatsoever. It can be obtained within a week and extended if desired.
Learn more about the Saudi Arabia tourist visa.
The visa can be either obtained on arrival or online (eVisa). Travelers who do not meet the requirements for an online visa have the option of scheduling an interview at an embassy, where they are then allowed to make their case for a Saudi Arabian tourist embassy visa. For connecting flights, travelers can get a transit visa too. Which of the many options travelers are eligible for depends on the applicant's nationality.
For more details about the Saudi Arabia visa policy, continue reading.
Saudi Arabia eVisa
An electronic visa can be obtained online to travel to Saudi Arabia for the purpose of tourism, leisure, cultural events, sports events, and other forms of recreation. Foreign nationals from around 50 countries and territories are eligible for the Saudi tourist eVisa, including all EU member states, the USA, Canada, China, and the UK. It grants the holder a maximum stay of 90 days in the country and is valid for 365 days from the date of issue.
Saudi Arabia visa policy states that applicants will require a legally valid passport that does not expire for at least 6 months and has at least 1 blank page, clear digital passport-style photos, a return or onward ticket, proof of accommodation as well as proof of enough funds for the duration of the stay to apply for the eVisa online. A functioning email address is required to receive the approval and either a credit card/debit card/ PayPal must be available to make payments for your form.
An approved Saudi tourist eVisa is electronically linked to the applicant's passport. The traveler is still advised to carry a printed copy of the approved eVisa or store a copy on their mobile device at the time of travel. The holder of a Saudi online visa must arrive with the same passport that was used to complete the application. It is necessary to enter the country through one of the ports of entry specially designated for the online visa.
Apply For a Saudi Arabia eVisa Now
Saudi Arabia Visa on Arrival
On 2 January 2020, it was announced that holders of a US, UK, or Schengen visa are eligible for a Saudi Visa on arrival, as long as the other visa is still valid and it has been used at least once to travel to the respective country/area. It has the same procedure as the eVisa, but it is issued once the applicant has already reached Saudi Arabia.
Apply for Saudi Arabia Visa on Arrival Now
Other visa information for Saudi Arabia
The Saudia Arabia visa policy issues religious visas to Muslims all over the world wishing to perform Umrah or Hajj between Mid-Shawwal and 25th Dhual-Qa'dah since it is the most important pilgrimage in Islam. The Holy Cities of Makkah and Madinah are the center of activities for such visits. Female pilgrims below the age of 45 applying for the Saudi Arabia Hajj visa are required to travel to Mecca with an immediate male family member over the age of 18, i.e. father, brother, son, or husband while those over the age of 45 may visit in a group of female travelers of the same age with an appointed group leader.
The Saudia Arabia visa policy also has provisions for Business Visa which is ideal for those planning a trip to attend business meetings, conferences, and for other business purposes. It can be used for a single entry or multiple entries into Saudi Arabia. A single entry visa is valid for 90 days, a multiple entry visa is valid for 180 days in total.
However, long-term employees will need a work permit as well as a residence permit. Work permits are applied for by the employer with the proper government bodies - Interior and Labor & Social Affairs Ministries. A residence permit (Iqama) is issued by the Ministry of Foreign Affairs and is valid for two years, however, it does not allow employees to seek employment.
Learn more about Saudi arabia visas and Apply Now
Visa Requirements Checker
Saudi Arabia visa policy is quite strict and can be difficult to understand, but we can help. Check your eligibility here