If your country of origin is not eligible for a visa-free program to the Schengen zone, then you will need a Schengen visa to visit the countries in this travel area. Also, you may need to follow certain Schengen area travel restrictions, including having your Schengen visa on hand each time you visit a country.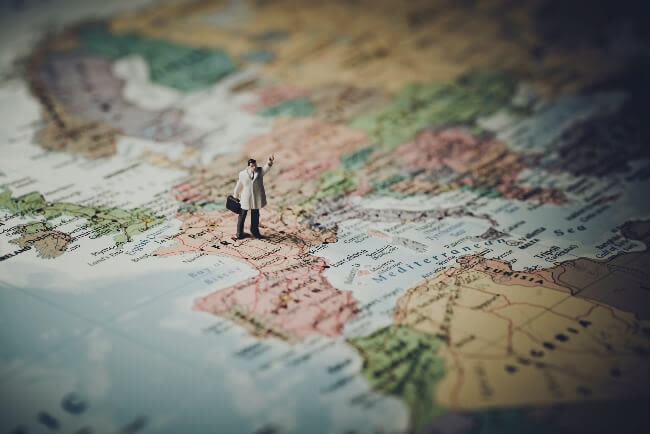 Luckily, the Schengen visa can be used for any country that belongs to this area. Besides, applying for the visa and following the Schengen area travel restrictions is not as complicated as you think. At iVisa.com, we have created this brief guide to explain to you how to enter the Schengen Area safely and how to apply for a Schengen Visa. Continue reading for more information
How to apply online with iVisa.com
The Schengen visa application process is split into 3 steps, and to finish this process, you will have to fill out an online questionnaire as well as provide supporting documents.
Keep in mind that we do not offer the Schengen visa yet, but we will offer an online service for it very soon. For now, you can only apply for this visa at local embassies. Nonetheless, once our online application form is available, you will have to follow these steps:
Step 1: Start the process. The first thing you have to do is to offer a few pieces of information to get this process started. You will need your passport, a scanned copy of your passport's information page, your current email address, a color passport-quality photo, and a few other things.

Step 2: Apply. Then, you will have to complete an online application form. It is very simple to complete it, only answer the basic questions we offer on the online questionnaire and that's it! Also, select a processing speed.

Step 3: Payment. To guarantee the safety and practicality of our services, we charge a fee, but this fee varies depending on how fast you want your document to be processed. You can choose between Standard, Rush, Super Rush. After selecting the processing time, you will have to pay for the fees with a debit or credit card.
As soon as you finish these steps, click on 'submit' and let our agents verify the information so that they can process your document easily. You'll get it by email inbox, so be patient!
Please remember that you may need a Schengen visa to enter the Schengen area depending on your nationality. That's why we suggest using our Visa Checker Tool, which is also in the box in the top right corner of this page.
Select your nationality from the drag-down menu and also choose a Schengen country as a destination to see if you have to apply for a Schengen visa and follow certain Schengen area travel restrictions. You cannot apply for a Schengen visa online right now, which is why iVisa.com cannot help you process this document, but we will be able to soon. You can contact our customer service agents to get more help anytime you like.
iVisa.com recommends
We may not offer the Schengen Visa yet, but we are ready to assist you with this process. We remind you that most nationalities do not need a Schengen Visa. Most of them only need their passport or the ETIAS.
Visiting the Schengen area is always a pleasure, especially when traveling to so many popular nations in Europe like France, Italy, Switzerland, Belgium, among others. Many experiences are awaiting you in the Schengen zone despite its size, and some of them include walking through colorful cities and appreciating nature.
Let us help you acquire the documentation you need to visit the Schengen area and start traveling soon! You won't regret using our services!