Schengen is the name given collectively to the 26 European countries that have mutually demolished border controls for residents living and moving within the area. Anyone who wishes to travel to any of these Schengen countries from a country without a visa-exemption agreement needs to have a respective visa for the to and fro movement from one country to the other. To find out your Schengen first port of entry you need to know which country you will arrive in first when you enter the Schengen area. This depends on the visa you have applied for. To apply for a visa for any of the Schengen region countries through iVisa.com you just need to follow a few instructions.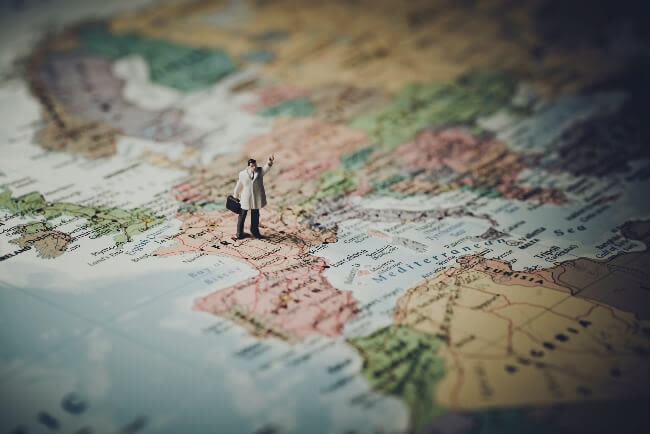 The Schengen Economic Area covers 26 European countries and anyone can travel to these countries by getting a visa for the same. If you want to get your hands on the visa without even going anywhere or stepping out of your house, you can apply through iVisa.com.
This will not only save time but will also make the whole visa application process very easy for you. Read the following instructions and apply for a visa whenever you need it.
Frequently Asked Questions
What are the documents necessary for the application of a visa?
Regardless of the Schengen first port of entry of your visa, there are certain documents that are needed when you will be filling the visa form. They are listed below:
Firstly, you need to correctly fill the visa form, this form has to be filled duly by each one of the travelers who will be going with you.
Secondly, you need to have a valid passport, that has two extra pages and it should be valid for a minimum period of 3 months.
Next, a professional passport size photograph is needed. It should not be older than 6 months.
Documents with your personal details, such as your employment details are needed. This is not valid for students and retired people.
You will also require details of the payment method, as you will be making the payment through your credit/debit card, or through a PayPal account.
A bank statement should be included.
Finally, valid travel insurance is also required. With all these documents you will be able to fill your Schengen visa application form easily.
What is the processing time and price of applying for a visa through iVisa.com?
The processing time and the price of the visa depends upon the plan that is selected by you. The Schengen first port of entry visa offers three options from which you can choose. They are:
Standard processing time: This is recommended if you are able to wait for the visa to get processed organically and take as much time as it needs. The amount needed for the same is nominal.
Rush Process time: This is recommended if you want the visa in less time and you are ready to pay a little more.
Super Rush Process time: If you want to get your visa as early as possible then you can select this plan. The amount for the same is a bit more and is worth the service.
Where can I find more information related to Schengen visa application through ivisa.com?
To get all the information about the importance of knowing your Schengen first port of entry and the visa application process for a Schengen visa, you can go to iVisa.com or can also contact ivisa.com's customer care portal.
Is it safe to apply for a visa through iVisa.com?
Yes, it is completely safe to apply for a visa, through iVisa.com. To know more, you can read the reviews. To know about Schengen first port of entry you can visit iVisa.com.
How can I apply for a visa through iVisa.com?
You can easily apply for a visa by filling the visa application form and fulfilling all the formalities that are required. You can also get more information through iVisa.com's customer service page and can also visit our official website iVisa.com.
What is Schengen's first port of entry?
The answer to the question: what is Schengen first port of entry is that it's the first country you enter when you travel to the Schengen area.
How do I get a Schengen visa?
If you want to get a Schengen visa then you can easily apply for the same through iVisa.com. For more information related to the same, you can contact a helpful customer adviser using iVisa.com's chat function.