The Schengen Area is an area comprising 26 European countries. It's the largest free travel area in the world and the Schengen quarantine rules are different for every country you decide to enter, depending on their latest government announcements. This information is constantly changing in light of the ongoing COVID-19 pandemic, so we suggest you keep an eye on our Schengen Visa product page, for the country you'd like to visit and the most up to date COVID restrictions.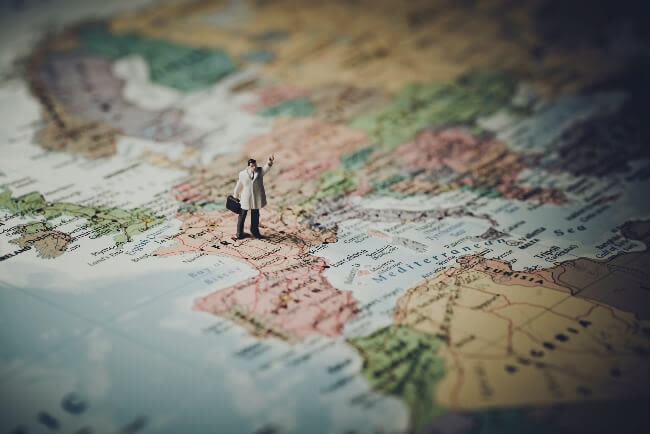 Despite that iVisa.com can provide you with basic information on the Schengen Quarantine Rules and Schengen Visa Information. We provide travel document processing services, so if you are one of the countries that requires a Schengen Visa to travel inside this zone then you are in the perfect place.
If you are from outside the Schengen zone, it's likely you will need to acquire a visa. Currently we don't offer this service and you'll have to visit a local embassy, but rest assured we will soon and it'll be a completely hassle-free, online process, available at just the click of a mouse.
What is a Schengen Visa?
A Schengen visa is a short-stay visa that allows a traveler to enter any member country of the Schengen zone, and allows stays of up to 90 days for tourism or business purposes. The Schengen visa is the most common visa for Europe. It enables its holder to enter and freely travel within the zone, plus there are no border controls within the Schengen Zone.
However, if you are planning to work, live, or study in one of the countries for more than 90 days, then you must apply for a national visa of that European country and not a Schengen Visa.
Who needs a visa to enter the Schengen zone?
All citizens of countries that have not yet reached a visa-liberalization agreement with the Schengen member states, need to obtain a visa prior to their arrival in any Schengen country.
You will need to apply for a Schengen Visa if you intend to visit one or more European countries in the area for the following reasons; business purposes, visiting friends and family, tourism and holidays, cultural and sports events, medical reasons, short-term study and research purposes. You can use our Visa Checker tool on the iVisa.com homepage to find out your country's entry requirements and Schengen quarantine rules.
Travel documents, entry requirements and Schengen quarantine rules
You will be asked to present several documents at the Schengen port of entry to be allowed entry if you are a non-EU/Schengen country national, regardless if you are a visa-exempt traveler or not.
The documents you need to provide are as follows:
Valid Passport. Issued within the previous 10 years and valid for at least 3 months after the date you intend to leave the EU.
Schengen Visa. If you are a citizen of one of the countries in need of a visa.
Other documents. You may also be asked for proof of accommodation, how long you intend to stay, a round-trip airline ticket, the purpose of entry, travel insurance or an invitation letter.
The Schengen quarantine rules differ depending on the country you will travel to. Every member state maintains its own rules for granting entry to third country travelers. Some member states may require you to be fully vaccinated, and/or a negative COVID test upon arrival, or mandate a quarantine period after entry. In addition, EU countries have implemented a wide variety of social distancing rules, curfews and mask-wearing rules.
How to apply for a Schengen Visa
If you have made it this far, you probably need to obtain a Schengen Visa, so here is a step-by-step of how to apply with iVisa.com:
Step 1 - On our application form you will be asked to fill in personal information using the documents from the list above as well as a scanned copy of your passport's information page, your current email address, and a color passport-quality photo.

Step 2 - Once everything is filled in, double check the information you have entered is correct and choose your processing time. We offer 3 processing options, depending on your need for the document (Standard, Rush and Super Rush).

Step 3 - Pay the fees, with a debit or credit card. Finally, you are ready to submit the form and from here our agents will take care of the rest. Stay attentive to your email inbox, as this is where we will send you the document.
Important information
While it may or may not be reinforced by the local migration authorities of the country in the Schengen area that you plan to visit, we suggest you obtain travel insurance covering you for up to 30,000 euros during the length of your stay and to have an address of the place where you plan to stay in the country of arrival.

When moving from one country to another in the Schengen area, remember to check the Schengen quarantine rules in the country of destination for travelers arriving from the country you are currently in. iVisa.com can help you to learn what the specific rules and restrictions are, as well as to obtain the travel documents required for your trip.
Once this online process is available, iVisa.com will be your best place to get the Schengen Visa, we are experts in providing travel documents, 100% safe and secure and we have a Customer support team available 24/7 for any questions you may have about the Schengen quarantine rules and Schengen Visa information. Safe travels!