This article is about the Schengen Visa for citizens of Algeria. You need to meet the travel requirements if you are traveling to the Schengen Area. iVisa.com can help you apply for the Schengen Visa and provide you with more information regarding the Schengen Visa for citizens of Algeria.
To ensure entry into any of the countries in the Schengen Area, you need to submit specific travel documents such as PCR COVID-19 tests with negative results, health declarations, and Schengen Visa. Keep on reading this article to get more information about the Schengen Visa for citizens of Algeria.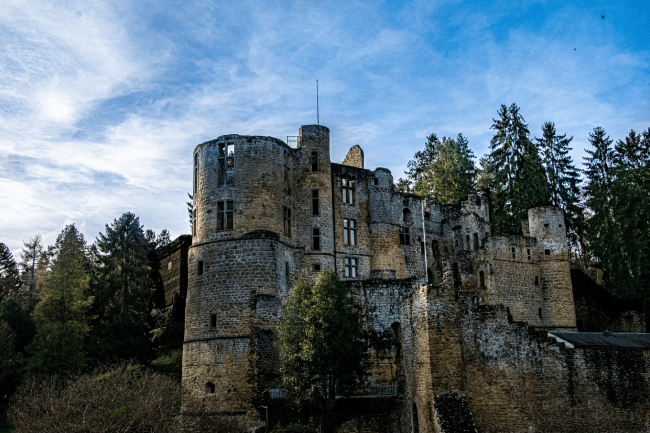 How can I get my Schengen visa through iVisa.com?
Go to the application page.
In the application, you will need to provide some basic information about yourself and your trip.
Pick a processing time.
We'll let you know if there's a problem with your application after reviewing it with our experts.
You can receive the e-Visa via email.
Print or display the travel document at the airport.
Apply in Advance
iVisa.com lets you apply ahead of time and we'll start the process when the time's right. This can help save time and minimize any unnecessary issues.
Frequently Asked Questions
The definition of Schengen Visa: How does it differ from other visas?
The Schengen visa is one of the most widely used visas for those seeking to visit Europe. This pass allows its holder to travel freely within the Schengen region and from any of the Schengen countries. In the case of other visas, you would need a different visa for each country, but with a Schengen Visa, you can enter 26 countries in the Schengen Area without needing to obtain a new visa every time.
Start the Schengen Visa application with iVisa.com and learn more about the Schengen Visa for citizens of Algeria.
Is a Schengen visa required for Algerian citizens?
Yes. You need to get a Schengen Visa before departure to even board the flight. To find out if you need a visa for any destination, use the Visa Checker tool at iVisa.com. Follow iVisa.com for more details about the Schengen Visa for citizens of Algeria.
I need to complete the application. What are the steps?
The application process at iVisa.com is clear and fast, with only three steps.
First: complete the application with the necessary details
Second: The details of the application should be verified and you should pay the fee online.
Third: Please upload all the required documents. You can consult our customer support agents, if you have any doubts about the Schengen Visa for citizens of Algeria.
What items are needed for the application to be complete?
To complete the application process, you need to upload these details:
A valid passport
Valid email address
Payment method
Start your application with iVisa.com to learn more about the Schengen Visa for citizens of Algeria.
Can you tell me how long this takes and how much it costs?
If you choose iVisa.com to process your application, then you have three processing options to choose from.
Standard processing option: it is the most affordable processing option at an affordable rate.
Rush processing option: it is faster and more expensive than the standard processing option.
Super Rush processing option: it is the most expensive option as it is the fastest. Get started on the Schengen Visa application to get more details about the Schengen Visa for citizens of Algeria.
What is the benefit of applying with iVisa.com?
We protect your information through powerful software and handle it by a professional team. Your privacy is very important to us. Check out the reviews for more clarity.
Where can I get more information about the Schengen Visa for citizens of Algeria?
We can provide you with more information about the Schengen Visa for citizens of Algeria on iVisa.com's website or via customer support. You can also contact us via email.
iVisa.com Recommends
One of its most significant attractions is the European museum that was opened in 2010. This was built more than two decades after the Schengen treaty that was meant to create Centre Europeen. The permanent exhibition that this place hosts displays the importance of the Schengen Agreement, as well as the history of the area. You might even get to see videos and footage from the time this treaty was signed, and see everyone who played a major part in it. Schengen has lots to offer to tourists. It is the city where the Schengen Agreement was signed by six European countries in 1985, which has given birth to a borderless and passport free Europe. Any person who obtains a Schengen Visa is allowed to visit any of the 22 member countries.
In addition, Schengen is ideal for tourism. There are many hotels tourists have the opportunity to stay in. Some of these include the Chateau de Schengen hotel, which is ideally located near the motorway, complete with comfortable living amenities and facilities. You can also stay at the Hotel Casino 2000, well known for its splendidly large rooms and friendly customer service. The rooms give off an aromatic vibe that is perfect for relaxation and comfort. Another hotel that you can stay in is the Victor's Residenz—Hotel Schloss Berg. This hotel provides you a spectacular view of the lush green hills and clear blue sky. The buildings' illuminating blue roofs give an exquisite appearance reminiscent of medieval European buildings. Furthermore, Schengen has plenty of other points of interest that can captivate tourists. Among these include the European Museum Schengen and the Haff Reimech. So if you ever decide to visit Schengen, be sure to check out these places.