You seem to be searching for information related to the Schengen Visa for citizens of Bangladesh. If so, you've come to the right place. Non-Schengen member nations are required to have a Schengen Visa in order to travel to Schengen member nations. Get the Schengen Visa with iVisa.com and learn more about the Schengen Visa for citizens of Bangladesh.
Before leaving, make sure you have the travel documents in hand. iVisa.com is here to fulfill your travel requirements. Check out this article for more information about the Schengen Visa for citizens of Bangladesh.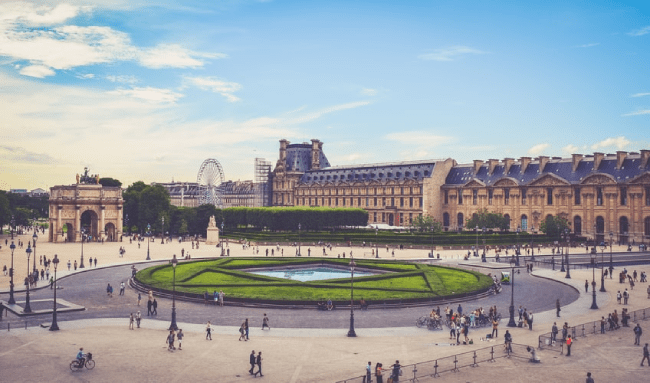 How can I get my Schengen visa through iVisa.com?
Go to the application page.
Fill out the application form.
Pick a processing speed.
You will be told if any problems were found by our staff as soon as your application is reviewed.
Get the travel document by email.
Print or display your travel document at the airport
Apply in advance
You can apply in advance with iVisa.com. It will save you time and effort. Our team of experts will start the process when the right is apt.
Frequently Asked Questions
How soon can I apply for a Schengen visa?
It is always a good idea to apply for a tourist Schengen visa at least 15 days before your scheduled trip. It takes between 5 to 8 days to receive your Visa. iVisa.com support team will respond quickly and provide you with services that are completed on time and according to your specifications.
Get started on your Schengen Visa application to learn more about the Schengen Visa for citizens of Bangladesh.
How do I use iVisa.com to get my Schengen visa?
The online process for obtaining this document is a simple procedure that requires you to have some personal and passport information. The procedure takes less time to complete.
First: fill out the online application form. Then, based on your requirements, choose the most suitable processing time.
Second, double-check and validate the details you've provided. Complete the online payment process by using a legitimate credit or debit card.
Third, if possible, upload a scanned copy of your valid passport and other documents, and then press "SUBMIT."
After that, you'll receive your document via email once it's been authorized. Apply for the Schengen Visa with iVisa.com to get more information about the Schengen Visa for citizens of Bangladesh
What exactly is the distinction between an airport transit visa and a short visa?
Airport visas do not allow you to enter Schengen territory in order to stay in a hotel or take an onward flight to another Schengen state. They permit you to enter the international transit zone at an airport on the territory of a Schengen state and wait for a connecting flight to a non-Schengen state. Follow iVisa.com for more updates about the Schengen Visa for citizens of Bangladesh
Can you tell me what kind of documentation I'll need to process my Schengen visa?
To receive your documents on time, you only need to have the following documents.
Scan of passport: to get your contact details.
Valid email address; we need a valid email address to send the e-Visa.
Payment method; you may use a valid debit/credit card to make the payment.
Accommodation proof and travel medical insurance documents are required for a stay. Visit the application page for more details about the Schengen Visa for citizens of Bangladesh
How can I get my documents processed as soon as possible?
If you are planning a trip to the Schengen Area, these options can provide you with convenient services.
Standard processing option; a low-cost way to obtain the document in standardized format.
Rush processing option; this will get your document to you faster but at a higher cost than the previous option.
Super Rush processing option is the most expensive and fastest way to deliver your document.
Start the Schengen Visa application with iVisa.com and get more details about the Schengen Visa for citizens of Bangladesh.
How secure is iVisa.com to process my order?
If you're looking for a fast and secure way to process your application, iVisa.com is the place for you. See the reviews for more proof.
Where to find more information about the Schengen Visa for citizens of Bangladesh?
If you need any personal assistance, contact customer support agents. They are available 24/7. If you are looking for more information about the Schengen Visa for citizens of Bangladesh, visit iVisa.com website.
iVisa.com Recommends
Here are some interesting facts about the Schengen Area. The Mediterranean Sea is the perfect place for relaxation. It is not uncommon for people to associate the Mediterranean Sea with sun and sand. The Schengen Area contains 6 countries with a Mediterranean coastline: Spain, France, Monaco, Italy, Slovenia, and Greece. You can expect warm weather, a relaxed atmosphere, and fresh seafood dishes served at restaurants with terraces.
In addition, the coastal areas of the Mediterranean Schengen countries have some of the most renowned beaches in the world. The French Riviera, Crete, and the Balearic Islands are popular destinations for beachgoers.
From sunny beaches to snowy mountains, the Schengen Area has a diverse terrain. The famous Alps are home to over 1000 ski resorts, including the highly-rated Courchevel and Chamonix Mont-Blanc in France and Gstaad and Verbier in Switzerland. Germany, Austria, Spain, and Italy are other top ski destinations in the Schengen Zone. Try the local dishes and tune into the street music. Interact with the people and learn about their culture and country. Explore the places that you can connect with and create moments that you may cherish forever. These places are just a few that are never to be missed and many more are waiting for you. Have a delightful journey!